Val Kilmer After Battle with Cancer Takes to Stage at Top Gun Screening
Published Tue Sep 03 2019 By rhyss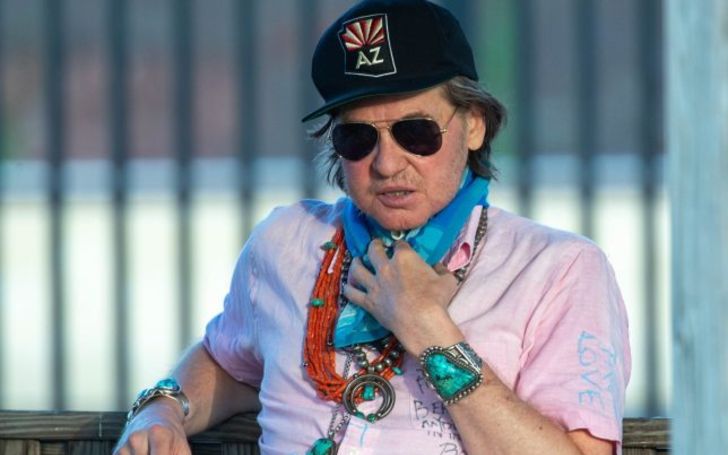 We're happy he is healthy and well!
Val Kilmer, after a long hiatus, took center stage as he attended the screening of the 1986 hit, Top Gun' sequel in Austin, Texas on Sunday.
Despite all the struggle he had from the disease, the man looked full of energy as he is all set to star in the upcoming 2020 sequel.
Val looked handsome in a pale pink shirt which had all the scrawls probably done by his fellow castmates. During the entire event, he kept on reaching his throat, a result of his cancer treatment. Ever since his treatment, the 59-year-old usually wears a scarf to hide the trachea scar, and in the recent screening, it was no different.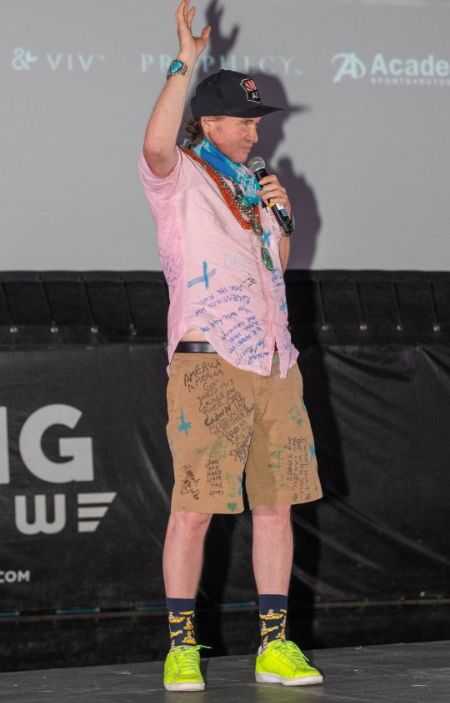 Val Kilmer attended the screening of the upcoming sequel of Top Gun.
Top Gun fans are overjoyed after it was announced that Val will be reprising his iconic role of Tom 'Iceman' Kazansky. He originally played the arch-nemesis of Pete 'Maverick' Mitcher, played by Tom Cruise. After the announcement of his reprisal, Val has been spotted multiple times at the San Diego hotel Paramount.
Val first announced about his struggle with throat cancer back in 2017. He maintained how the disease changed his perception towards life.
Tony Scott' original has a number of big stars in its roster. Some of the main cast includes Jennifer Connelly, Jon Hamm, and Miles Teller.
The project is led by Joseph Kosinski, who also teased us all about the upcoming movie. He said the movie story would revolve around Maverick's time in the current state of armed forces.
He maintained,
"The Navy is very different now than it was in 1986. Back then, they hadn't been in any war for 15 or 20 years at that point. Now, here in 2017, the Navy's been at war for 20 years. It's just a different world now, so you can't remake the first movie. It has to adapt."
The original movie, which was a romantic action-drama focused on students at the US Navy's elite fighter weapons. After its release, the movie received a lot of positive praise and grossed a staggering $350 million at the box office.
-->