Vicki Gunvalson Accuses Ex of Being Unfaithful During Their Relationship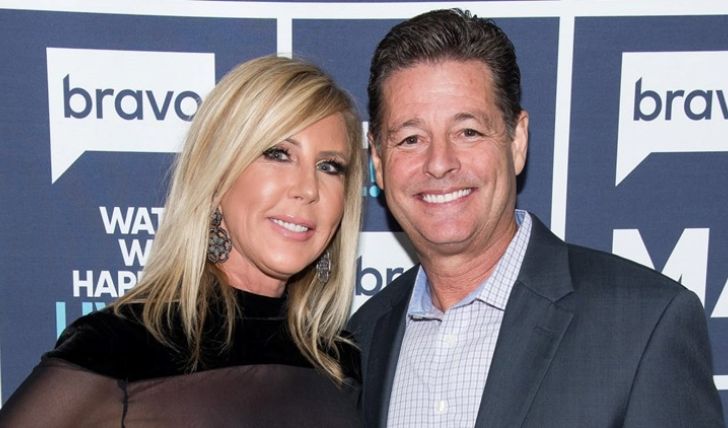 Vicki Gunvalson Claims Ex Steve Lodge of Cheating and Using Her: Exclusive Details Here!
Vicki Gunvalson has spilled some scalding hot tea about his ex-Steve Lodge. The couple announced their engagement in April 2019 and called it off two years later, in September 2021. Gunvalson had assured fans of their amicable split, but the real story has just begun to unveil. The Real Housewives of Orange County alum recently accused Lodge of infidelity.
On Friday, Gunvalson's BFF, Tamara Judge, took to Instagram to share a message of encouragement for her girl. "Gunvalson's,You are beautiful, you are strong, you are smart! Don't let anyone tell you any different (I will be screening all guys that want to date Ms. Gunvalson in the future)," Judge wrote. Gunvalson, 59, then took to her friend's comment section, expressing her gratitude at first and then storming at her ex Lodge the next moment.
The RHOC star claims Steve cheated on her with a 36 years old woman.
Photo Source: Page Six
"He used me, he lied to me, he's been dating a 36 year old and is not what he portrays himself to be. No Christian man would do what he's done," Vicki wrote. Spilling the tea, she writes, "While I was out of town working on a biz trip, [Lodge] took [the woman] to my condo in Mexico! He's been flaunting around my town in OC making out in public places. It's disgusting."
Don't Miss: Billionaire Bill Gates' Daughter Jennifer Gates Tied the Knot with Egyptian Equestrian Nayel Nassar.
Joining in to oust her friend's frustration, Judge replies, "While sleeping in your bed running for governor, using your followers." Steve, 63, contested for the governor of California earlier this year. He reportedly received less than 1% of the votes.
Lodge has responded to the accusations.
Source: Breaking Celebrity News
Vicki's ex-fiance has, however, declined the accusation. In an exclusive statement given to Page six, Lodge said, "The absolute lies she is now spreading on social media [are] very disappointing and disingenuous, to say the least. But I cannot say I'm surprised, She should not be dragging Tamra or anyone else into her lies. With that being said, I still wish her all the best."
For more information and news on your favorite stars, stay connected to Glamour Fame.
-->