Victoria's Secret Model Candice Swanepoel Swimsuit Collection
Published Sun Dec 23 2018 By Arina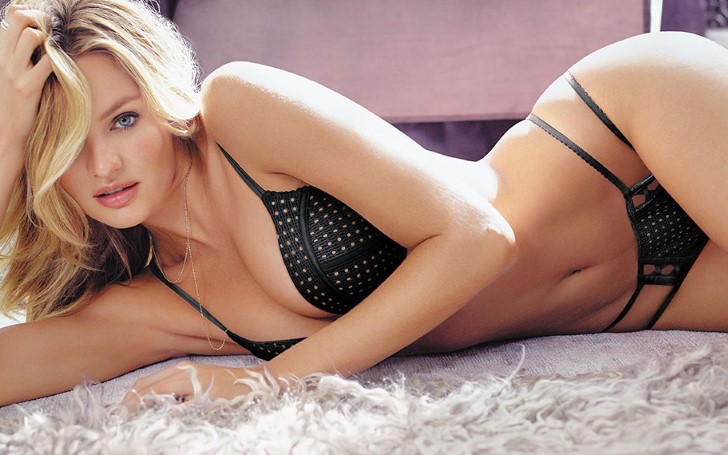 The Victoria's Secret Model Candice Swanepoel shows better authority on swimwear than any other we know. She had launched the swimsuit line called Tropic of C which features a handful of sexy, colorful bikinis and one-piece that absolutely looks promising and trending.
As Victoria's Secret Angel, Candice Swanepoel is able to put herself in great shape after giving birth to her second child, Ariel Swanepoel Nicoli, just six months ago.
In this section, we have listed the lovely and gorgeous swimsuit from the Tropic of C.
Ripple One Piece
The magnificent beauty of the model has been embraced in this swimsuit. Moreover, this suit has everything you need. The ripple has thin straps that crisscross and tie to the back.
Equator Top and Luna Bottom
The 30-year old blonde bombshell has shown off her winning curves posted in the new collection-resort 2019. The classic triangle top with the string tied at the back can be perfectly fitted with luna bottom. It costs $160.
Bicana
The star looks stunning in a metallic suit that has a cross at the neck following the straps over the tummy. She had managed her hair down and posed in front of the beige boulder.
The desert glow Bicana top costs $130 while Bicana bottom is priced at $70.
C Crop Top
Captioned as" Rise and Shine" the supermodel has glamourous posed for her Tropic Of C. The swimsuit features crop top and high waist briefs which costs $175.
You May Also Like: Kimberley Garner Flaunts Her Legs in Floral Mini Dress
Physique One-Piece
The sporty design of the swimsuit is black in color with a white border. It has contrast binding, crisscross back and high cut leg. The swimsuit is priced at $170.
You May Also Be Interested: Meghan Markle's Most Stylish Moments
Dune
An elegant one piece in a ribbed fabric featured a scooped, ballerina neckline designed with high cut legs to provide elongation look to the body. The swimsuit gives magnificent look to the supermodel which costs $120.
"Swim isn't known to be a very sustainable industry, so I want to be one of the businesses trying to change that." - Candice Swanepoel. From her sporty to feminine, the top model has precisely focused on the fabric and comfortability of the swimsuit.
The model recommends choosing the tone that suits your complexion. Moreover, you can pick designs for work activities you enjoy which will help boost your confidence.
-->