Vikings' Gustaf Skarsgård Ex-Wife Hanna Alström Is Also An Actor; Five Facts You May Not Know
Published Sat Sep 14 2019 By Sea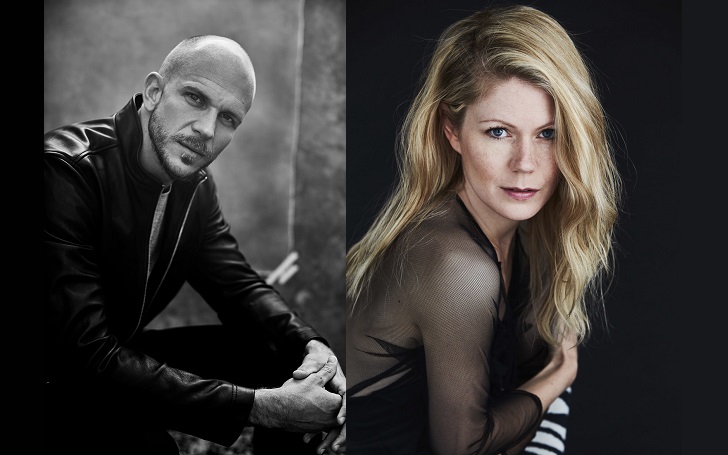 'Vikings' is coming around this November for its sixth season that features Swedish actor Gustaf Skarsgård, brother of 'IT' & 'IT: Chapter Two' star Bill Skarsgård, as the lead character, 'Floki'. As the season closes in, we are looking into the lives some of the cast members of the series.
Gustaf is pretty popular in the on-screen industry ever since he started back in 1989 in Sweden. He has quite the fame collected in all his years. Many know he tied the knot with another Swedish actor in the past, but not much is known about the girl, Hanna Alström.
Of course, she is not under the wraps either. She is well-established in the same industry too. Many know her from 'Kingsman: The Secret Service' as the seductive 'Princess Tilde'. But what more is there to her and the relationship with Gustaf.
► Hanna's Sister Is Also A Popular Actress In Sweden
The family Hanna comes from is gifted altogether. Her sister, Sara Alström, is almost six years older than her, born on July 7, 1981, and is also just as brilliant.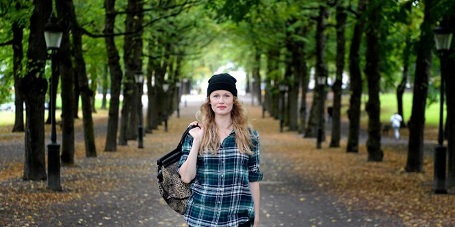 The spotlight as an actor was too much for Sara Alstrom later in life.
Source: Jessica Gow, Hallands Nyheter
Sara started her acting career at the age of 11 and continued to study at various drama institutes like Balettakademien, Kulturama, Actors Studio and Stella Adler Studio of Acting. Her acting credits include 'Let the Right One In' (2008), 'Rederiet' (1992) and 'Sebastian' (1995).
Furthermore, Sara also an assistant director, having worked for 'Klara - Don't Be Afraid to Follow Your Dream' in 2010 under Alexander Moberg.
► Five Years Old When She Started Acting With Her Sister, And It Was In Theaters
Born in the Swedish capital of Stockholm, Hanna had a nice platform for starting her acting stint. But it is incredible that she was just FIVE years old when she began. The raw talent was further amplified with her knack for acting in front of a live audience. Yes, theaters.
Hanna (upper right) moved on at the Royal Dramatic Theater immediately as her talent was recognized.
Source: Hanna Alstrom, Instagram
With her 11-year-old sister, she started at 'Unga Teatern', one of the most reputed and oldest theaters in Sweden. Stockholm was a favorite hunting ground for the group. At the age of six, she acted in Staffan Götestam's play 'Gränsland' at the Gröna Lund and at Puckteatern Theaters. She also had some child roles at the Royal Dramatic Theater.
In later years, she studied acting at Sankt Eriks gymnasium and then at the Swedish National Academy of Mime and Acting afterward.
► First Acting Debut Was In 1988 With 'Gull-Pian', At Seven Years Old!
As much impressive Hanna's filmography is, her starting line is even more impressive. It was not a starring role, but it matched the importance of the lead. She was only seven, and she landed a second-lead role of 'Berit' in Astrid Lindgren's short family movie, 'Gulf-Pian'.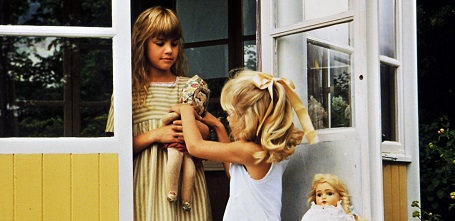 Hanna was a mean little cousin to Eva on Gull-Pian.
Source: Gull-Pian, Svensk Filmindustri (SF)
The lead character, 'Eva', is Berit's mean cousin who (with her aunt) doesn't make it any easier for her when her mother is in the hospital. The film is directed by Staffan Götestam again.
The next role for her on the screen was five years later (1994) in Swedish comedy TV series 'Bert' for seven of its 12 episodes. It was a whirlwind after the role with literally dozens of credits.
► First Acting With English As Major Language Was 'Welcome to Sweden'
Many movies & series that the actress appeared in has been translated into English & several other languages over the years. But the first acting credit for her in English (as the major language) came in a TV series, 'Welcome to Sweden' with just an appearance as 'Anna' in Season 1 Episode 5, 'Fitting In' ('Vänner').
Watch: Welcome To Sweden Trailer (Hanna Is Not In The Trailer)
Although it was just a minor role, it was enough for her to land a major one in 'Kingsman: The Secret Service' and all it's sequences, with Samuel L. Jackson. Her past added to the chance too though. A small role is enough to make a major impact, and Princess Tilde did just that.
Watch: Eggsy Meets The Royal Family - Princess Tilde's Parents!
The role is just plain majestic. She later played 'Freja Hansen' in the British crime drama series, 'Crossing Lines', on one 2015 episode, that featured Elizabeth Mitchell.
► Gustaf Skarsgård And Hanna Alström Were Married For Six Years (1999 - 2005) With No Children
The actor couple first met on the set of Swedish horror three-part TV Mini-Series, 'Skuggornas hus' ('Shadow House') way back in 1996. Both of them played side roles, as Hanna was 'Betty' (the bigger role) and Gustaf was 'Julius "JB" Blumendorph'. Sometime later, they also starred alongside each other in a short film about dyslexia.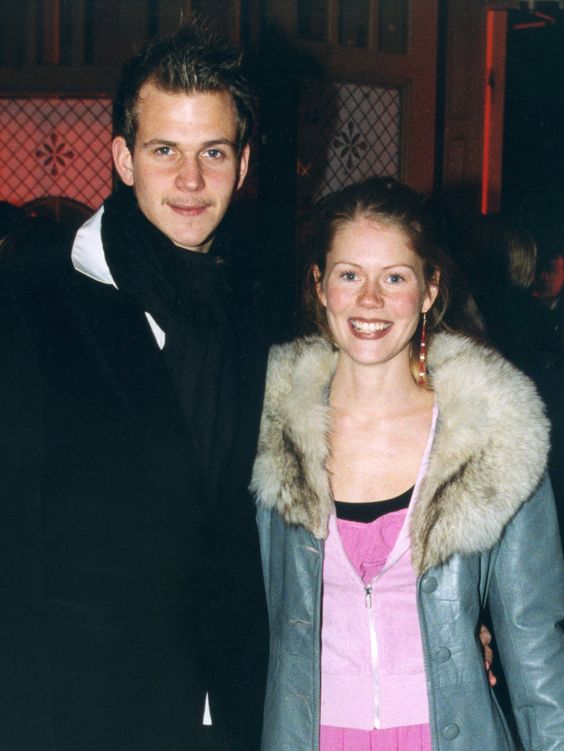 Six years of romance couldn't last long for the two.
Source: Pinterest
The pair later kindled their romance in 1999 as they were friends for three years. Even if they were already dating before that, the media might've got something of them, but not too serious. They got married later that year.
In 2002, they finally got to portray themselves as a couple on TV as well, in the popular series, 'Cleo'. But the reasons for their selection may not be just because they were a couple in private life. When asked if it was a little difficult to work with a partner in real life, Gustaf answered with the "it's actually fun" line. He played 'Jonas', while Hanna portrayed 'Anja', his love interest.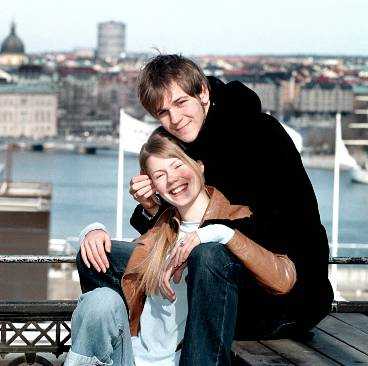 "It's fun to work with the person you love." - Gustaf Skarsgård
Source: Henry Lundholm
The knot was not to be tight for too long though. It was six years long, but they could not continue further together. With no children in the period of their marriage, they separated in 2005.
-->