Watchmen Star Frances Fisher Shares a Daughter with Clint Eastwood - Get All The Details Here!
Published Sat Sep 28 2019 By Sea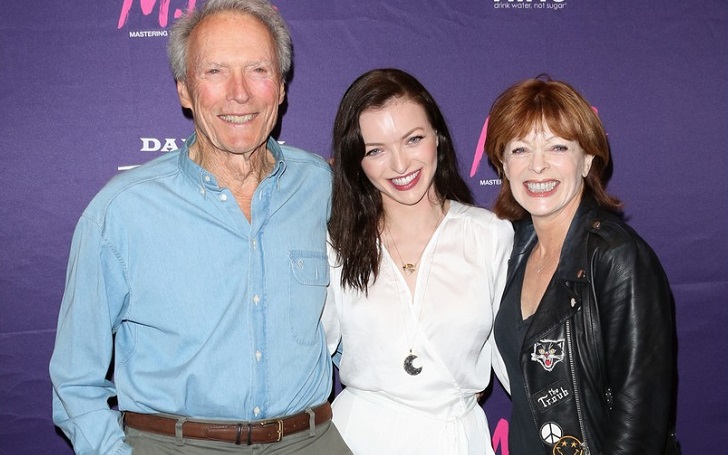 The American actor/politician Clint Eastwood has two sons and six daughters from five different women. Each one of them is an actor or a model of sorts. Francesca Eastwood is growing up to be the most familiar child of them.
Francesca is the second youngest daughter of the 89-year-old and the actress, Frances Fisher when the two had a six-and-a-half-year relationship from the early 1990s. She was born in 1993, and she was featured as an actress even before the turn of the millennia.
Frances and Clint went on for six-and-a-half years together and shared custody of Francesca after splitting.
Source: Chris Pizzello, AP Photo
Frances, meanwhile, is still in the movie business with an upcoming role on 'Watchmen' as 'Jane Crawford'. If you want something to jog your memory, she played Rose's mother on the 1997 hit 'Titanic'. Yes, that lunatic woman. It's not surprising as the fact that she had Francesca with Clint. Of course, her name gives away the surprise, but yeah.
Frances and Clint Started Their Fling After They Met on the Set of 'Pink Cadillac'
In 1988, the filming of 'Pink Cadillac' began, and the two people met on set for the first time ever. They hit it off and started dating soon enough. She moved in with him on the autumn of 1990.
They met on the set of 'Pink Cadillac' and immediately hit it off.
Source: Wonderwall
On dating the 'Dirty Harry' star, Frances felt like that would be the one to last forever. But it wasn't as magical as she would've hoped. In January 1995, they officially ended their relationship. But the rocky relationship didn't begin just there. It took two years to complete "the grieving process for her shattered dreams."
The Birth of Francesca Was the First Wall and Then Came the Accusation of Clint's Infidelity
August of 1993, Francis went into labor five weeks earlier than her expected due date, which was agony for the actress. She was taken to the nearest big hospital in Redding from their California ranch. She was scared for the moment. But he was signing an autograph for a nurse she didn't recognize while she was screaming in pain. According to her, that very autograph was "the beginning of the end" for her.
The same year, a then-39-year-old woman from Kent, Washington came forward to claim she was Clint's biological daughter (according to McGilligan). Laurie Murray, now 65 and a mother of two, had researched into her adoption and found out about it. Her face was finally revealed at the red carpet premiere of his movie, 'The Mule', last year, and she called herself by 'Laurie Eastwood' to the media.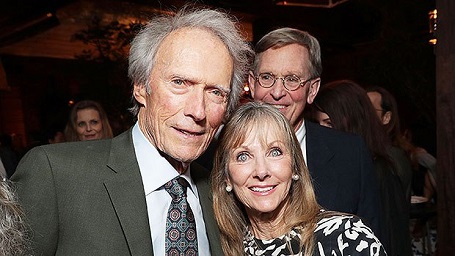 Laurie was seen the first time at 'The Mule' movie premiere.
Source: Shutterstock
It took two years after the birth of Francesca (1995) for Frances to finally leave the company of the 13-time Academy Awards winner. After about a year of the separation (1996), Clint was married to Dina Ruiz, 35 years his junior. But they already had met in April 1993; there were reports they had already started dating even before Frances moved out of his mansion in Bel Air, Hollywood with Francesca.
The experience she had with Clint made her an extremely cautious about any new relationship. She then claimed that if she ever were to enter into a relationship with a man, it wouldn't be someone who was married in the past. Since then, Francesca was the only thing she had to care for.
Francis is a Grandmother to Francesca's One-Year-Old Son, Titus Wraith
Francesca is 25 and has a sufficiently healthy career in the acting business. But it wasn't all that good. She had a difficult time on deciding whether or not to pursue a career in acting like her parents. Her early career included a mishap on 'Mrs. Eastwood and Family', but she did try to reshape her career with the breakthrough on 'Angels and Outlaws' in 2016.
After she broke up with Clifton Collins Jr. in 2017, she started dating New-Jersey born actor Alexander Wraith. In May 2018, she announced her pregnancy at an award-ceremony before handing out the intended award with her mother. On September 16, 2017, she gave birth to Titus Wraith and only confirmed it the next month via Instagram.
Life is Great for Francesca with her child and boyfriend.
Source: Francesca Eastwood, Instagram
On learning how strong the relationship was going, Alexander filed for divorce with his wife of eight years, Lili Gaildraud, June 2018, before Titus was born. The two are still going strong and celebrated Titus' first birthday last month.
Check Out Francis on the New HBO Show 'Watchmen' This October
October 20, 2019 is the day 'Watchmen' is coming to HBO. It is set in the year 1985 with a group of superheroes and vigilantes who were outlawed because of their violent crime-fighting methods. Keep an eye out for 'Jane Crawford', who appears in all ten episodes.
Stay tuned and connected with GlamourFame for more on Movies & TV Shows.
-->