Westmore Beauty's Revolutionary Body Coverage Perfector Reviews - Everything You Need to Know About their Top-Rated Skin Perfector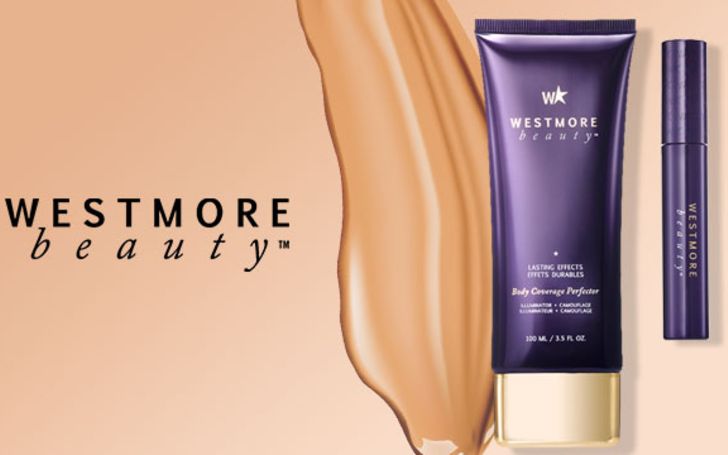 Reviews you need to know about Westmore Beauty's new product, Body Coverage Perfector before you buy it!
You know it's a product worth investing in when the tagline reads 'Westmore.' The iconic makeup line, which was introduced to let women experience a transformative power of Hollywood special effects, is back with a new product, and naturally, we know it's going to be great.
Westmore introduced a revolutionary body coverage product, which is just the hack you need on that beautiful summer day to showcase your already perfect body. Here we've brought you just the ideal reviews and an in-depth guide to the top-rated skin perfector.
Know Your Product, Westmore Beauty Body Coverage Perfector
Hollywood makeup specialist McKenzie Westmore is back with a bang. McKenzie's always been an advocate for introducing products that enhance and compliment a woman's natural beauty.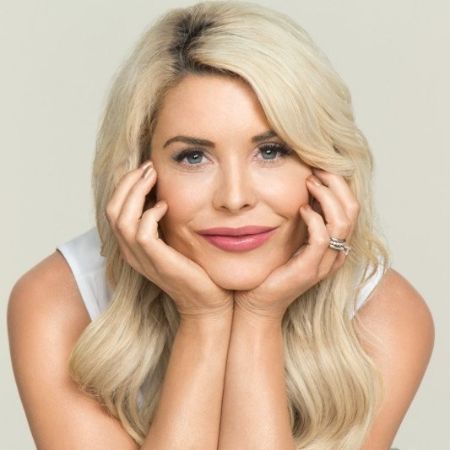 That's the one and only McKenzie, who developed Westmore Beauty line.
Source: Facebook
The Body coverage perfector is a sheer to full coverage foundation and concealer that can be used on your arms, legs, décolleté, and anywhere you feel like, of course, in just your body.
Interesting: Michelle Obama's Secret Behind Flawless Skin Is Only $44 Beauty Product
Apply the product and wait a while for like 5-10 minutes to just set in. You will need at least two layers for full coverage. Just like that, all your scars, age spots, imperfections, or even tattoo are gone, poof for about 24 hours.
Pros and Cons of Westmore Beauty Body Coverage Perfector
This body makeup kit comes with a promise of providing radiance to the skin, and that's not a fake one; you can rest assured. Some of its cons are it's designed to be transfer-resistant, which implies it not only clears your imperfections but is also waterproof, with no smudging problem.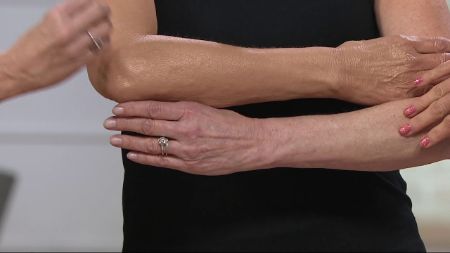 Before and after of the use of Body coverage perfector.
Source: YouTube
If you want to get hold of one, you can buy the product at Westmore beauty online store for $99, and there are some really good offers along with the product. There aren't many problems with the product. Just some of them are for first-time users who can find it a little hassle to follow the user introduction. Besides that, before, you should at least know your skin type and only indulge in the product.
Westmore Beauty Body Coverage Perfector Review
We got tons of reviews to share about this product, and all of them are positive. According to the reviews from different sources, we've listed a few of them here.
Experts say it's very adept in blending; you can use it as a heavy blender at times or even as a small concealer for maybe like under your eyes or that small tattoo you want to hide. Plus point, it also comes with a perfect-sized brush for your ease.
The foundation comes with four shades like 'Fair Radiance,' 'Natural Radiance,' 'Golden Radiance,' and 'Bronze Radiance.'
Source: Facebook
These shades can fit everyone out there in any way they like. It also provides a significant amount of luminosity, giving a natural glowy look. As a matter of fact, the makeup lasts for 24 hours, and you can use soap or body wash in your shower to remove it.
You May Also Like: What Is 3D Beauty Mask: The Next-Level Beauty Product?
Girls, pick your magic brush and get ready to work your scars free. Wear that dress, which you've been storing for eons. Blemishes and pigmentation ain't going to stop you now. Enjoy your camouflaged skin in its glory with Westmore Beauty.
Want quick updates on all your beauty shenanigans? Make sure you follow Glamour Fame.
-->