What is Chad Hiltz Net Worth in 2021? Here's the Complete Details
Published Wed Jan 27 2021 By Danile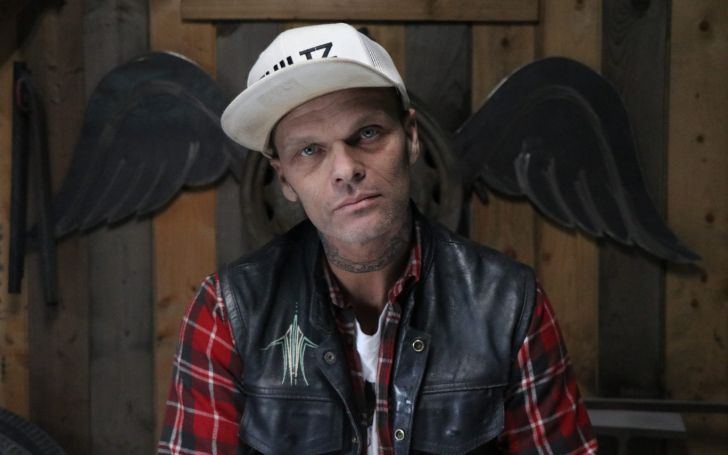 Learn reality star Chad Hiltz's net worth along with his life-long assets!
Chad Hiltz has become America's household name after his show Bad Chad Customs aired a few years ago, which some of you might have seen or at least heard about. The show is currently running in Discovery, and Hiltz's name has been growing along with the show's popularity across the country and in many parts of the world.
It is no secret that Bad Chad Customs is doing great on television but how much can be said about Chad's wealth? Has it witnessed any rise? How much is his net worth now? What about his income? Let's learn more detail about that in the section below!
How Much Net Worth Does Chad Hiltz Have? How Does He Make Money?
As a car modifier and designer, Chad Hiltz has a net worth of $2 million. With his popularity and business on the rise, it is only a matter of time before he expands his wealth.
If you are curious as to how Chad Hiltz earns money, then the answer is car customization. He basically collects metal scraps of various things: cars, motorcycles, airplanes, etc. Through the scraps, he creates unique cars in his garage and eventually sells them at a high price to car fanatics. Sounds pretty simple, doesn't it?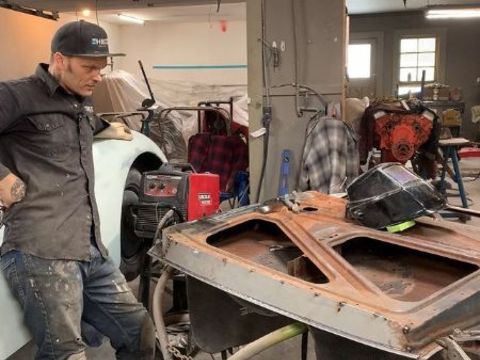 Chad Hiltz makes cars from scraps of various things in his garage.
Photo Source: Chad Hiltz's Instagram (@badchadcustoms)
Well, it might sound simple but to create a masterpiece car for sale is no easy thing. Hiltz needs to use not only his creativity but his effort, time, and resource to make a car that can wow the buyers.
Earns Money From His Bad Chad Customs
Being the star with his name included in the program's title, it is obvious that Chad receives cash from the channel.
Bad Chad Customs aired its first season on Discovery at the beginning of 2019. Due to the first season's success, Discovery extended Chad Customs for the second season, which aired on its network in September and ended in October.
Most of the show's filming took place in Chad's Green Goblin Customs garage located on Hwy. 358, However, due to the licensing issues, Hiltz can no longer monetize on the Green Goblin name. He is so in the process of rebranding his garage to Hiltz Auto Co.
From the contract he signed with the global network, the designer should earn payroll in thousands if not hundreds of thousands.
Owns a Collection of Cars
Chad Hiltz is a car lover, and naturally, he has many cars in his garage. Some of the vehicles he modified and built-in Green Goblin include; 1963 Corvair Greenbrier Van, 1984 Chevrolet Fleetline, 1963 Fiat 123 Sport Coupe, 1962 Ford Galaxie 390 Galaxie 190 Tripower 4 Speed.
Chad Hiltz showing his 1968 Fiat 124 Sport Coupe to his followers!
The Canadian star also has a YouTube channel, "Bad Chad," where he uploads videos of him modifying and recreating his dream cars.
Sells Merchs on a Site
After Bad Chad Customs aired on Discovery, Chad Hiltz came to prominence among the public. Taking his popularity into consideration, he started an online store Hiltz Auto Co. On it, he sells merchandise such as t-shirt, hats, hoodies, jackets, etc.
The store, furthermore, also sells the cars he made in his garage. The price for the products ranges between $40 to $100.
If you want to check out more news and updates and others about various celebrities, be sure to visit us at Glamour Fame!
-->