What is Gabriel Iglesias' Net Worth? Grab the Details of His Source of Income and Earnings!
Published Thu Oct 24 2019 By Sea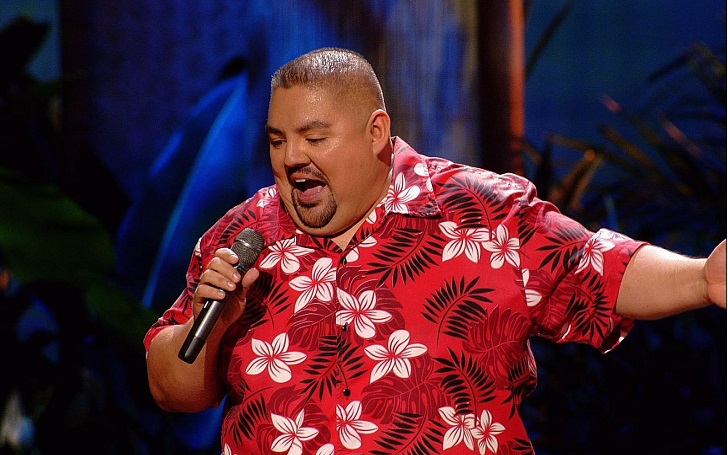 Gabriel Iglesias is everyone's favorite fluffy comedian. He hails from the city of San Diego, California, and left everything to get into the comedy world. He left his job to go full-time with it and was subsequently evicted from his home, deported and had his car taken by the RP representatives.
The 43-year-old made it though. His signature comedy source is making his weakness into strength and categorizes a person's weight into six levels. He often uses the reference in his comedy sketches.
Ranks Within the Top 10 Highest-Paid Comedians of the Year
Iglesias pairs up with some of the best and the richest comedians out there, with the likes of Kevin Hart, Trevor Noah and Jerry Seinfeld. His net worth amounts to a total of $40 million.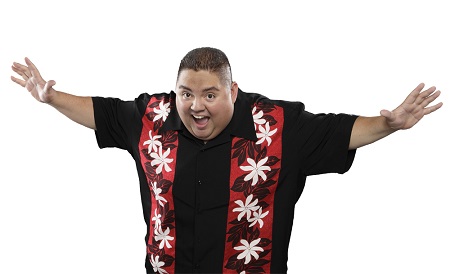 The beard grew later on...
Source: Special to Go
The source of his earnings is direct from his comedy shows and tours since he is fully devoted to it. In the recent two years only, he's made a total of $42.5 million in earnings, cracking into the top 10 highest-paid comedians in 2018 and 2019. During the time, his 136 gigs, a three-project deal with Netflix in 2018, and 'Beyond the Fluffy World Tour' were the major areas of income. Before that too, the figure was impressive enough, evident by his massive Volkswagen bus and other vehicle collection.
The Family Rejected Gabriel's Idea of Comedy, Initially
The father-of-one (to his 21-year-old son not by birth, Frankie) was working in a cell-phone company in Los Angeles during his late teen years and early 20's, which made a pretty decent amount of money every month. But his passion was somewhere else.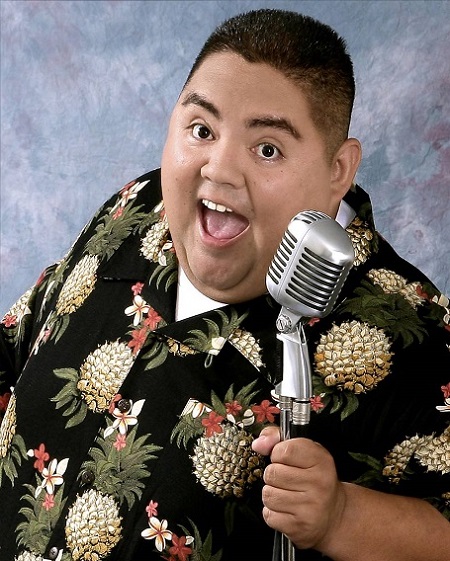 His parents were like, "Stay with it!"
Source: Lencho Guerra
After starting to do some small stand-up shows (wherever he could find an audience) in 1997 and finding it difficult to manage the two things at the same time, he left the one that wasn't the most entertaining for him. Despite how people praise him now, his family wanted him to stick with the well-paying job and not risk losing everything.
Well, he did lose everything. "Sure enough, I wound up getting evicted, and the repo guy was looking for my car. It got really bad for a while. And luckily, I just stuck with it, and it turned out really, really good."
Yes, it did, Gabriel. One of his first notable performances came alongside Amanda Bynes and Nick Cannon in Nickelodeon's 'All That'. He voiced the entire Mexican family on one Episode of 'Family Guy' in 2007 for which he got six different checks, one for each character he voiced.
Comedy Gigs and Releases
It just went on from there as he got more gigs in comedy shows and movies. He competed in 'Last Comic Standing' in 2006 and got disqualified for being in possession of a smuggled Blackberry phone. In 2009, Comedy Central released his DVD, 'Gabriel Iglesias: I'm Not Fat... I'm Fluffy', which was followed up by three seasons of 'Gabriel Iglesias Presents Stand-Up Revolution' two years later.
His comedy is of a unique blend
Source: Gabriel Iglesias, Comedy Central
The last of his three albums, 'Hot and Fluffy', 'We Luv Fluffy' and 'Aloha Fluffy', was released in 2013, which peaked at #1 on the Billboard chart for 72 weeks. He also got his own shows. 'Hey It's Fluffy' launched in 2012 to go on for three seasons, 'Fluffy Breaks Even' started in 2015 and was renamed 'Fluffy's Food Adventures' in its third season renewal.
In April 2018, he signed the three-project deal with Netflix for its original show 'Mr. Iglesias' which aired on June 21, 2019, with him as the lead character. Previously, Netflix had released his stand-up special 'I'm Sorry for What I Said When I Was Hungry' in 2016.
Watch: 'I'm Sorry for What I Said When I Was Hungry' Trailer
In November 2018, the comedian announced his 'Beyond the Fluffy World Tour' would commence in February 2019 across the States. Ticket charges were priced from $28 to $68. He is still touring with the next event to take place in the CenturyLink Arena in Boise, Indiana, on October 25. The ticket prices are over $100 for each performance, and this just makes for more pile of earnings headed his way.
Gabe Wants His Volkswagen Bus Collection in a Museum After He Dies
The Fluffy guy lives in Signal Hill/Whittier, California, in a 14,404 square-foot house that he bought for $1.4 million in 2006. The entire compound runs on solar power. His favorite room of all is the 172 square-foot bathroom, one of four in his estate. He claims that there are no bedrooms at his home because if it did, he would not ever get out of the bed.
He listens to Eagles playlists and enjoys a strong wifi signal in the bathroom.
Source: Rick Loomis, Los Angeles Times
It's a "glorified man-cave" with a kitchen, a lounge, couches and fish tanks, not to mention his $3 million (at least) garage. He is obsessed with Volkswagen and has a warehouse just like a car museum. He calls it 'The Fluffy Museum'. On being asked why he owns such a collection, he just jests around, saying, "Because I don't have a cocaine problem, and I needed somewhere to spend the money, honestly."
The inspiration he had for starting an actual collection was Jay Leno's interest in classic cars & other vehicles and his idea of an investment that he can entertain himself with. He did the same and bought the most classic of Volkswagen buses, each worth $100,000 - $200,000 with no intention to sell. And when the time comes that he won't be in this world anymore, the collection is already arranged to be "a museum for the city of Long Beach". The whole set-up is made to resemble the infamous Volkswagen factory in Wolfsburg, Germany.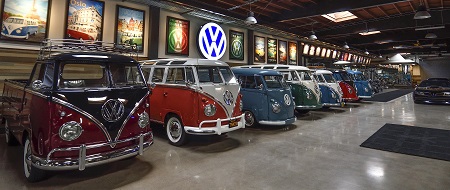 All his vehicles are in top condition every time.
Source: Conner Blake, Business Insider
1988 Ford Escort (his sister's) was the first car he drove, in which he learned to drive, and he passed the DMV test in his friend's Toyota Camry. His first car was a 1968 Volkswagen Transporter (a bus), which cost only a few hundred bucks because it was in pretty bad shape. His second ride was a gold 1985 Delta 88, and the third was a Regency 98. He then bought a Volkswagen Beetle Turbo, which was a beloved one of his.
After the deal with Comedy Central in 2011, he bought a Hummer H2, followed by another Hummer and the sale of the Beetle. The first bus for the collection was actually a 1966 Volkswagen 21-window bus, and then the other 1967 Volkswagen 21-window bus came in. Then a super-rare 1956 Wolfsburg Edition 23-window bus came in, which freaked his accountant. He also had an offer from the show 'Tanked' for a fish tank shaped like a Volkswagen bus. Two of the buses there, made in Brazil, are his fishes' home.
Even his fishes get to ride the Volkswagen buses.
Source: Conner Blake, Business Insider
Other buses and Beetles include a 1967 Westfalia Camper, recolored and returned to California from Germany; a 1966 Volkswagen bus, colored in his favorite Iron Man shades; a 1963 15-window bus, extremely rare that he calls Quinceanera; a double cab Volkswagen truck with an awesome engine; and a 1950 Volkswagen Bug Hoffman Edition, one of only three left in the States.
The garage is not limited to Volkswagen buses only. He owns a 2013 Audi A8, a 1979 Trans-Am Depot Bandit Edition (signed by Burt Reynolds himself), a Tesla, a Dodge Challenger Hellcat Demon, a Charger Hellcat, and his favorite - the Chrysler 300 in which he fitted Lamborghini doors. Like those cars, many others are customized for his sake.
What does he do if he's not going to sell any of the vehicles? Well, he does ride in each of them sometimes to make them feel like they've been loved. When they're resting in the garage, he has a team of experts to help him keep the condition of the vehicles at their best.
Clothing Line and Awards
HE HAS A CLOTHING LINE TOO!!! He apparently bought a building in 2015 in order to run his own clothing company. And his fascination for Hawaiian shirts reaches higher than normal people's do. He owns 500 of them, ranging from sizes XL-6XL. Buy his merchandise online from 'Fluffyguy'.
You can find all kinds of merchandise at Fluffyguy's Shop-All section.
Source: FluffyShop
The city of El Paso, Texas, was quite giving to the comedian as he received the key to the city among various other honors in February 2010. He also received the Beacon of H.O.P.E. Award from the Operation H.O.P.E. organization at the luncheon fundraiser in El Paso, which raised $5000.
In 2012, Gabe was nominated for the Favorite TV Reality, Variety, or Comedy Personality or Act title at the ALMA Awards. He also received an Imagen Award nomination of 'Best Actor - Feature Film' in 2018 for his voice acting in the 2017 animation movie, 'Ferdinand'.
There's a limit to the comedy topics he picks up. Most are only about dissing on himself and tackling the difficulties he faced, and he likes to avoid controversial topics as much as possible. Still, he is not going to stop getting more famous with his contents, whatever they may be.
There's one thing he never likes to reveal though. The identity of his long-time girlfriend will remain private since he wants to protect her privacy at all costs.
Visit GlamourFame for more Entertainment news about your favorite celebrities.
-->