What Is Georgina Rodriguez's Net Worth? Grab All The Details Of Her Sources Of Income And Earnings!
Published Wed Aug 07 2019 By Sea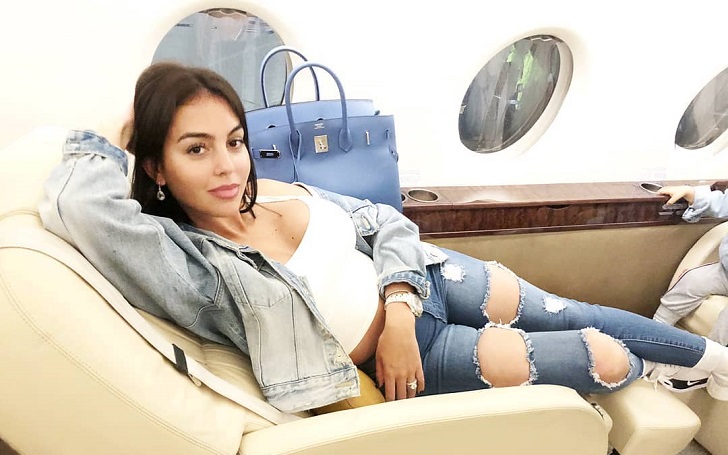 Cristiano Ronaldo is no stranger to the footballing world or any other aspects of the world, and some claim him the best footballer in the world. That's up to you to decide. And his current girlfriend Georgina Rodriguez is no longer a commoner as well.
Since seen with the Juventus star in 2016, Rodriguez is a bona fide celebrity. She tried various trade before being the girlfriend of the soccer star, but now is a glorified model and a caring mother as well.
Let's dive into the lifestyle of the Madrid based model, Gio as Ronaldo calls her, who is living the high life.
What is Georgina Rodriguez's net worth?
Aside from sharing the wealth of her second-highest-paid soccer boyfriend, Gio's personal net worth amounts to $5 million that she accumulated with her modeling career.
Ronaldo boasts a $620 million career earnings, and he has no problem spending some of it with his partner for some good times. He first noticed his Gio in the VIP area of a 'Dolce & Gabbana' event back in 2016. And after catching the public eye, she pursued a career as a model and has been quite successful at it.
Georgina Rodriguez's career and earnings as a Model
Gio is and was a part of a number of several different campaigns, modeling for different clothing lines and editorials. Her Instagram account should provide a peek into her life as a model. She is represented by Uno Models, since joining in 2017. Her first appearance was for the Spanish editorial 'Woman' in July 2017.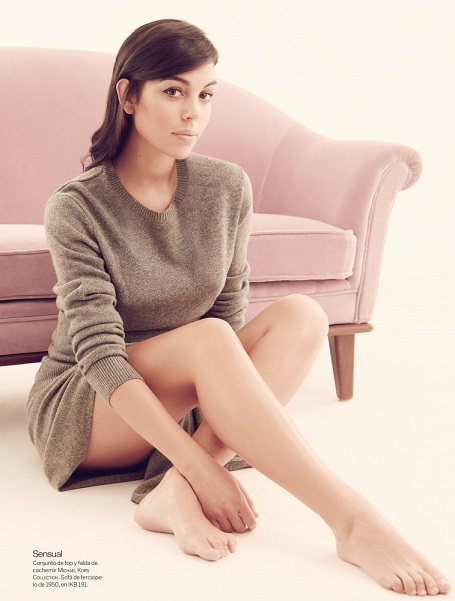 Since then, Gio kept modeling for Uno Models, appearing in several editorials and clothing lines. The most recent campaign she did was for the perfume of women's clothing line 'TWINSET Milano' in May 2019.
Watch: Georgina Rodriguez Exotic For TWINSET Milano
The mother to Ronaldo's daughter, Alana Martina, Gio is quite comfortable showing her skin in front of the camera. She did several swimwear and lingerie launching campaigns with the likes of 'Yamamay' and also was on the cover of 'Women's Health' Spain in June 2018.
Watch: Check Out Her Hot Photo Shoot For Women's Health Espana
The Spanish beauty featured in various editorials like 'XL Semanal', 'Glamour Spain', 'Harper's Bazaar' Spain and 'ELLE' Italy.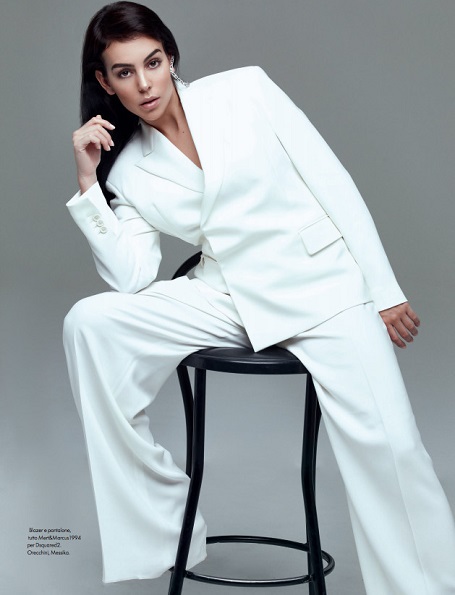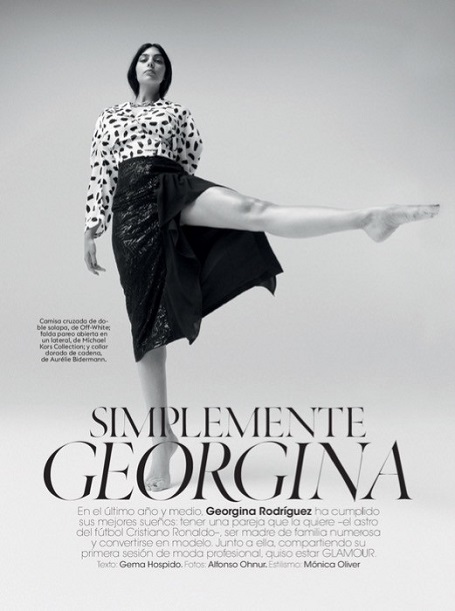 The 25-year-old is truly a captivating item of alluring beauty, and it's no wonder how she made a millionaire of herself.
Georgina Rodriguez Before The Fame
Gio was born in the north-eastern Spanish city of Jaca and learned dance, before changing careers to modeling after studying English in London. She worked as a cocktail waitress in her early years in Jaca, at an exclusive bar called 'Sansanet'. The average salary of around $2000 per month was pretty decent back then.
Before meeting the Portuguese star, Gio was a shop assistant at a Gucci store in Madrid while also looking for jobs as a nanny in England. It was October 2015, around a year before meeting Ronaldo, that she posted an ad, on the East Dulwich Forum in South London, for a job in the house-care business. She was working as a nanny at the time in Bristol, and her host family was moving out of the country. She preferred the starting date of January 2016.
The average earning of au pairs of around $97 to $121 per week was less than the minimum wage, but Gio said she would have no problem "helping out on the housework". She also expressed her desire, in the ad, to be a part of and share good memories with another family. She also wanted to see new parts of the world and be a memorable part of a new family.
Well, it seems Gio's dreams were fulfilled after she met Ronaldo, and she could do more than just stay at home. She takes care of all four children of the superstar, including her own daughter that he had with him. It seems she bonds pretty well with the kids.
Gio's Argentinian father, Jorge, was reported to be a convicted cocaine and cannabis kingpin who spent 10 years in prison since 2003. He was initially sentenced to 11 years in prison for a failed plot to smuggle more than £100,000 worth 89% pure cocaine from Spain to France. He was freed on license in 2008 but went back to jail for smuggling £1 million worth cannabis resin from Morocco to Spain. He was freed in 2013. Despite the connection of being the daughter, Gio is a clean whistle.
More From Georgina Rodriguez
On observing the lifestyle, the Spanish model is quite frequently engaged in physical fitness activities and enjoys going to the gym. She often wears fitness costumes from 'Alo Yoga' for workouts and often flaunts it. One might say she regularly models for Alo Yoga.
Gio also is involved with the sportswear brand Kappa and according to her, she is in a paid partnership with the group.
There is little need to explain the lavish life she lives with Ronaldo, since any new thing about her will be publicly available anywhere. The pair keep traveling around the world for their vacations. Ronaldo takes Gio on numerous romantic getaways in luxury hotels including a very own boutique, CR7 hotel. Gio frequently attends award shows and club/country games to support Ronaldo.
Obviously, Gio is known more as a celebrity girlfriend than as a model. As she is the first serious relationship of Ronaldo, he makes a point of sharing his luxuries with her as well. They travel around in a host of private luxury cars, and more recently Ronaldo rented an $18 million yacht for the holiday. They have a $65 million private jet as well, and it's as ravishing as the price.
The couple do like to be modest sometimes. When they were trying to be really down-low about their relationship in November 2016, Ronaldo put on a disguise to visit Disneyland Paris with Gio. However, he was identified by Italian Magazine 'Chi'. There were rumors of their engagement since they were seen wearing rings in their wedding finger, but Gio squashed the rumor back in February.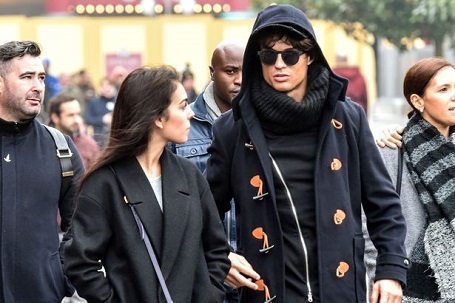 As much as she loves modeling, she enjoys everything she is a part of, and being a luxury girlfriend is one of the best turnarounds for Gio. She got a family that loves her and she gets to travel with one of the most successful soccer players of our time.
-->