Who Is Comedian Andy Rowell? Grab All The Details Of This Viral Meme Sensation!
Published Wed Jun 19 2019 By Andrew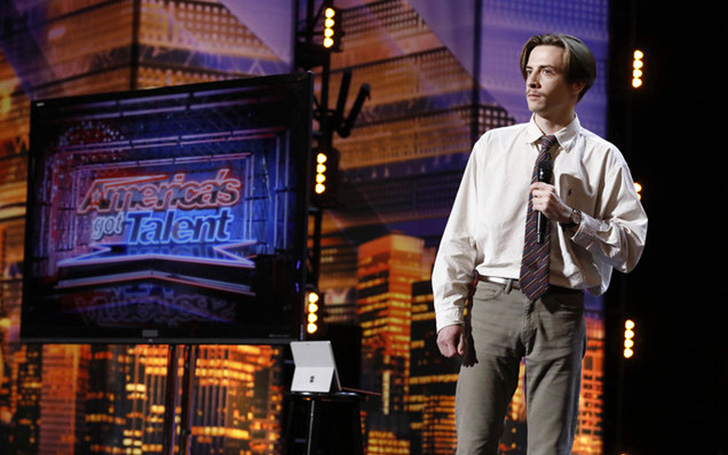 Know more about Comedian Andy Rowell. Find out intricate details on the viral meme sensation!
A totally out of the box comedian who explores the different horizons in the art of making people laugh is the talk of the town. Andy Rowell won over the audience of America's Got Talent as he provided us with a fresher perspective into the what is considered of comedic value in the world of today.
A professional Karaoke singer Andy Rowell recently embarked on a revolutionary journey to slash off the negativity that surrounds karaoke when it comes to the singing competitions, and the performer pulled it off phenomenally during his AGT audition.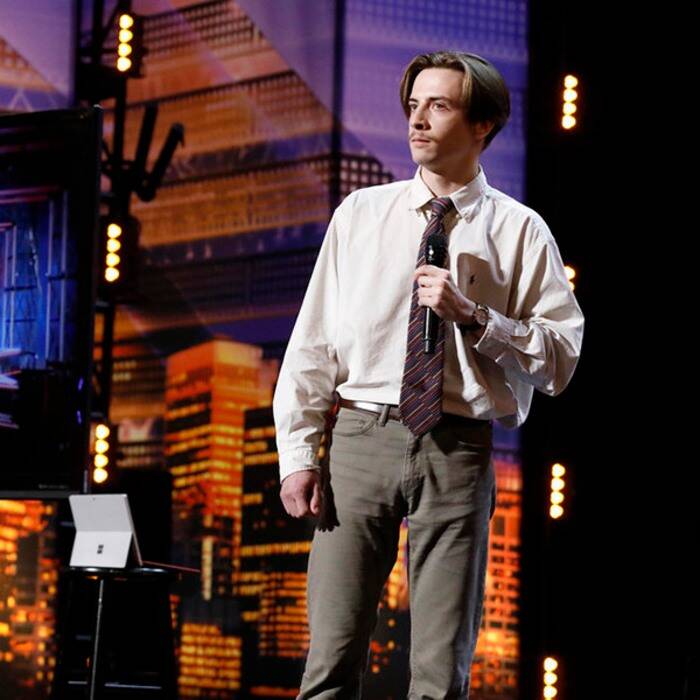 Andy Rowell won over everybody's heart at the AGT auditions.
SOURCE: E! News
The post-performance back story of the Chicago-based comedian showcased his deep-rooted love for karaoke as he took the stage.
He narrated his story saying,
"When I was growing up, I was really inspired by all sorts of music but my first time really singing was at a karaoke bar. Ever since then, I've been singing. It makes me feel alive,"
He explained,
"Some people think, 'Oh, it's kind of amateur-ish,' but it's just as professional as a normal singer. There's just lyrics on screen."
Rowell's song of choice was the one that stood out. His choice? The Champs' "Tequila," which comprises of one lyric ("tequila") in the entirety of its run of two minutes. Simon Cowell took it upon himself to crack up the crowd and judge Julianne Hough at the bold selection, which even joined in on the performance shouting "Tequila!" at the end.
Watch: Tequila Karaoke by Andy Rowell
A description on his website states,
"I'm a Chicago-based writer and comedian (haha). I currently work at the Annoyance Theatre & Bar as a box office associate and occasional graphic designer. I'll be honest, dedicating all this valuable bandwidth toward making a personal website does leave a silly taste in my mouth, but now you can finally see everything I've ever accomplished under one sexy ass roof."
Rowell made us realize that we need more fresh and unique performances in the talent show by giving us food for thought on how most of the performances are just generic in nature nowadays. And to everybody's surprise, Rowell made it through to the next round with four "yes".
-->