Who is Alex Smith's Wife? Find All About His Married Life Here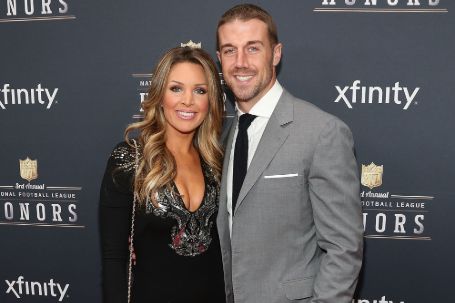 Alex Smith's Wife And His Married Life: A Brief Summary On The Footballer's Personal Life!
He is a former National Football League(NFL) American football quarterback, a three-time Pro Bowl quarterback, known for being a brilliant athlete in the sports world and deemed humble and resilient by his close ones.
Born Alexander Douglas Smith on May 7, 1984, in Bremerton, Washington. Alex grew up in a well-to-do family. His father, Douglas D. Smith, was an executive director at Helix high school, which he attended.
A natural and enthusiastic player as a boy, Alex earned several accolades during his time in high school. Also an outstanding student, Alex earned his degree in economics from the University of Utah in just two years. Continue reading as we bring you Alex's magnificent yet bumpy career and details on his blissful marriage.
Alex Smith's Married Life
Alex tied the knots with Elizabeth Barry in 2009 and went on to have three kids with her. Two sons named Hudson and Hayes and a daughter named Sloane.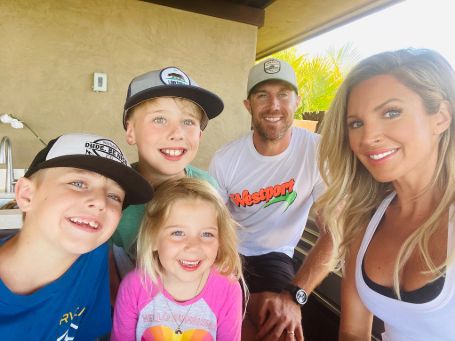 Alex Smith married Elizabeth barry in 2009, and the duo is blessed with three kids.
Photo Source: Sf Chronicle
Alex had met his wife at a time when she was a cheerleader for the Oakland Raiders. The duo became close through a mutual friend named David Edwards, and it was David's death in 2008 by suicide when the two found solace and love in each other.
The couple has stayed low-key all these years, but since Alex's fatal injury in 2018, we've seen the couple coming out in support of each other and expressing their love publicly.
Check Out: Kim Kardashian Loving Life After Divorce With Kanye West!
Elizabeth had shared her concerns when Alex came back on the field in 2020; she said she felt nauseous and couldn't bear to watch him play again.
And as Alex bid his final goodbye to football, his wife was the happiest, who took to her Instagram to celebrate his retirement and wrote she was really proud of him.
Who Is Alex Smith's Wife?
Born in California, very little is known about Elizabeth prior to her marriage to Alex. Elizabeth, who is all about her children and husband on her Instagram, was once a cheerleader of Alex's rival team, "Raiders."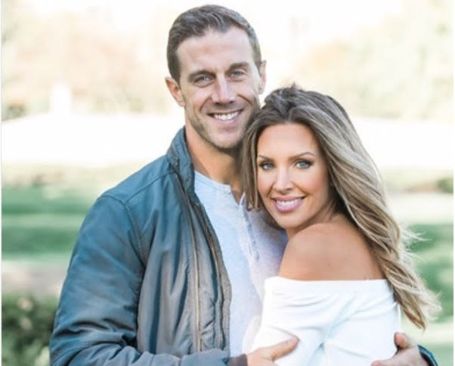 Alex Smith's Wife, Elizabeth Barry, was a cheerleader for the Oakland Raiders when they met.
Photo Source: Wiki Spouse
Elizabeth shared that the two had seen more downs together than ups in life, which has made the relationship a lot stronger. The couple is now committed to their little family and is focused on their philanthropy efforts on Smith foundation and Hope house.
Alex Smith's Fatal Injury And Comeback!
Recently retired, Alex Smith had suffered a life-threatening compound fracture during his first season with the Washington football team; after lengthy rehabilitation, Smith's comeback in 2020 was called a miracle by doctors.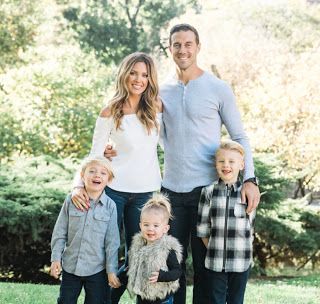 Alex Smith was named the comeback player of the year in 2020.
Photo Source: Pinterest
The 37 years old player gave a terrific performance playing for Washington' and even earned the NFL "comeback player of the year." Proving his flair and perseverance, Alex announced his retirement on April 19, 2021, with an emotional Instagram post.
Don't Miss: Is Jon Stewart Married? Who is His wife? All Details Here!
Smith posted a short clip that said, "I'm going to take a little time to enjoy a few of those walks with my wife, and my kids have no idea what's coming for them in the backyard."
For more information and news on your favorite stars, stay connected to Glamourfame.
-->