Who is Carly Printy? Who is She Dating Currently? Detail About her Boyfriend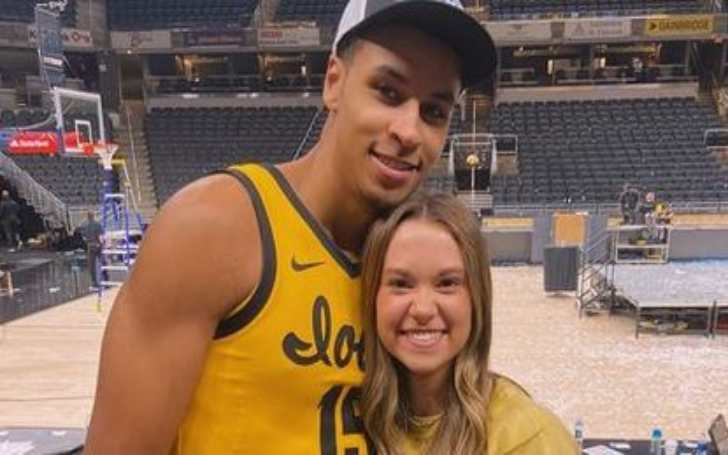 Do you love playing games? What is your favorite sport? If You Love basketball, then this next personality might interest you. Her name is Carly Printy, an American girl born to play basketball. Five foot eight inches tall, Carly is keen on playing and serving as a guard during the game.
During her days at Linn-Mar High school, Printy gathered over 80 three-points. Her impressive deeds have helped her secure popularity during her four-year career at high school. Previously Carly was a member of the Bulldog women's swim team. So, why this little girl is hyped on the internet? Let's find out below.
Who is Carly Printy Dating? Know About Printy's Boyfriend
Carly Printy is a basketball junkie and a beautiful young girl with a bright future. Her recent romantic affair has helped her to gather huge media attention. Currently, Carly is dating her popular boyfriend, Keegan Murray, an American professional basketball player.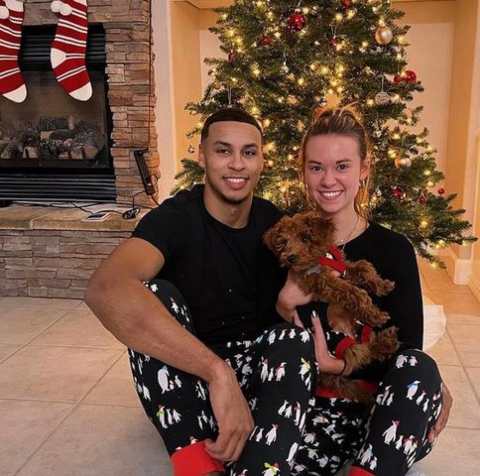 Having a mutual interest, the pair got involved in a romantic relationship in a very short period. On March 14, 2022, Carly publicly announced that she was dating the NBA star through her Instagram handle.
Carly's picture with Keegan went viral on the internet, and many fans were surprised. The comment section is filled with lots of good wishes to the couple. After that particular post, everything changed in favor of Carly, and her popularity rose drastically. Since then, the pair have seen uploading one another pictures on their respective social media accounts.
Also See: NBA Player Terrance Ferguson's Dating Life in 2021
Blissful Love Journey of a Young Couple: Carly Printy and Keegan Murray
The basketball duo Keegan Murray and Carly Printy are now enjoying the time of the moment. They are very young and full of love, creating a huge buzz in the sports world. Printy often supports her boyfriend and cheers Murray in his every game.
During Keegan's selection in the NBA, the duo started their journey as a couple. Interestingly, Murray was picked in the fourth overall draft for Sacramento Kings. Their unique look as a couple grabs massive attention.
Carly even uploaded a beautiful picture from the event where they are seen together in a formal dress wearing a Sacramento Kings cap. She captioned the picture, stating:
" Became the biggest Kings fan last night watching you live out your dream is one of my absolute favorite things. I'm so proud of u!!". While the NBA star concluded thank you note.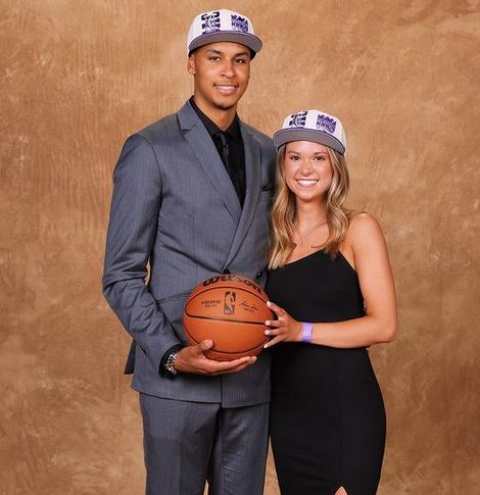 During Keegan's 22nd birthday, Carly even posted a collage of pictures on her Instagram account. In the picture, the pair were seen traveling several places together. As of now, the duo is living a loving life together, full of passion. Murray and Printy could take their relationship to the next level for sure.
Carly Printy's Boyfriend, Keegan Murray, Joined NBA Draft in 2022
The multi-talented athlete, Keegan Murray, is in his early 20s. Despite his young age, he has amassed a huge name and fame in basketball. Currently, he is serving as Power Forward for the NBA Sacramento Kings, which he joined in 2022.
Iowa native player attended DME Academy and gathered a huge exposure. From that, he was recruited to play college basketball for Iowa with his impressive stats. During Murray's freshman college year, he secured 14 points, three blocks, nine rebounds, three steals, and steal the show.
In February 2022, he won Karl Malone Award and got declared for the 2022 NBA draft. With his great performance, he has amassed Summer League MVP, Big Ten tournament MVP, and many more in 2022 only.
The bright star has a long career ahead with many more surprises. He also has a twin brother Kris with him, who played as a teammate in college. Kris is still playing Iowa Hawkeyes with very results-gathering experience in the college.
How Rich is Carly Printy?
Iowa native Carly Printy is in her early 20s and busy studying. There is no information regarding her profession. However, she has an impressive basketball player record but has yet to play professionally. During the 2021 season, she landed on the Academic All-GLVC team with Linn-Marr High School.
Carly's boyfriend, Keegan Murray, is now a basketball player in the NBA. He currently enjoys a net worth of $5 Million, which he earned through his impressive career as a player. In 2022, he signed a four-year contract with Sacramento Kings for $36.37 Million. His annual average salary is over $9 Million, and his base salary is over $8 Million.
Find Out: Is Michael Jordan The Richest NBA Player Of All Time? Check Out Who Else Makes The Top 5!
Additionally, he has now signed several endorsement deals with various brands. His estimated annual income is over $10 Million through overall involvement. As of now, Carly and Keegan are living together in Iowa. They are enjoying lavish life together.
Social Media Presence of Printy
In this digital era, everybody is involved in social media. Like everyone, Carly Printy is also highly active in the internet world. She often shares her daily deeds and experience on her social media accounts. Currently, Printy's Instagram account has over 8K followers, which is exceeding day by day.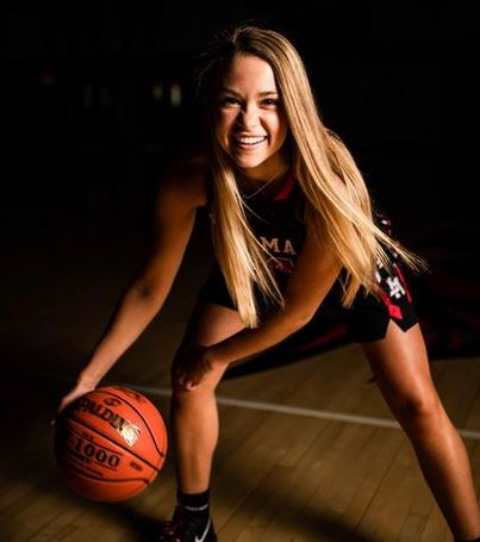 Her TikTok account has over 163K followers and over 4.6 Million likes. She often posts her travel and dance videos in it, and people love it. Similarly, her Twitter account has over 1.6K followers in it. She joined Twitter back in June 2018.
Regarding Keegan, it's a different story; currently, he uses an Instagram account with over 66K followers. The athlete is a rare user of social media. After all, he is quite busy with training and playing games.
Carly Printy Celebrates Her Birth on 19th August.
The beautiful girlfriend of Murray, Carly, is now in her early 20s. She was born on 19th August 2000 in Iowa, United States. Her father, Kenyon Printy, was a former college basketball player at Iowa. While her mother, Kathy, is a housewife.
Printy often shares pictures of her parents on her Instagram account, where they are seen quality time together. On her 21st birthday, she celebrated a beautiful time with her boyfriend Keegan at a romantic dinner.
Stay Connected To Glamour Fame For More New Content
-->