Who is Liv Cowherd? Unraveling the Mystery Behind Colin Cowherd's Daughter's Rise to Online Fame!
Liv Cowherd, the daughter of Colin Cowherd, has chosen a similar path as her mother, who is no longer married to her father and pursued a career as a model.
Liv has also gained significant recognition on social media due to her actions. Becoming famous can be achieved through various means, and one of the most straightforward ways is being born into a family with fame and influence.
Is Liv Cowherd Actually Dating Trey Lance?
There have been rumors circulating about Liv Cowherd, daughter of Colin Cowherd, and her connection to Trey Lance, a talented quarterback. In April 2021, the New York Post reported that Lance was set to be drafted by the San Francisco 49ers.
Around the same time, Colin Cowherd mentioned on his podcast, "The Herd," that Lance had been at their house. However, Colin did not disclose the reason for the quarterback's visit, which sparked speculation and rumors.
There seems to be an Instagram connection between Liv and Trey, as Trey liked a captivating and alluring selfie Liv had posted just two weeks prior to his visit to the Cowherd residence.
Recommended: Who is YouTuber Corey Scherer's Current Girlfriend? His Past Relationships
Live Cowherd's Parents Are Divorced
Liv Cowherd was born into a well-maintained family. She was born to Kimberly Vadala and Colin. Colin and Kimberly got married in a private wedding ceremony in 1996. They welcomed their child, Liv in 2000.
The couple also had another child, a son, although specific details about him are not known. However, Colin and Kimberly's marriage did not last long, and they decided to divorce in early 2007. Following their separation, Colin moved on and married Ann Hamilton-Cowherd in 2010.
What is Liv Cowherd's Qualification?
Liv Cowherd completed her high school education at Bishop Gorman High School in 2018. She then attended Barrett, The Honors College, and graduated in 2020, where she focused on business, management, marketing, and related support services.
During her time at Arizona State University's W. P. Carey School of Business from September 2018 to December 2021, she pursued Global and Sustainability Studies.
Liv continued to grow professionally as she became a project marketing coordinator at the same company from January 2022 to March 2022. In the following month, she took up the role of an Administrative Assistant at South Bay Green and remained in that position until August 2022.
Also See: Who Is Kannon Valentine James? Know All About The Kevin James's Son
Height, Age, and Ethnicity
The fitness coach, Liv Cowherd, was born on September 12, 2000, which means she will be 23 years old as of 2023.
The social media star stands tall at 5 ft. and 7 in. Her weight is around 57kg as of now. Further, she belongs to the white ethnicity and has American citizenship.
Liv Cowherd Tik Tok, Instagram, and Twitter Involvements
As mentioned previously, Liv Cowherd is an Instagram star and goes by the handle @liv_cowherd. She made her first post on July 1, 2015, and has since been consistently sharing content. She has accumulated over 89.5k followers on Instagram.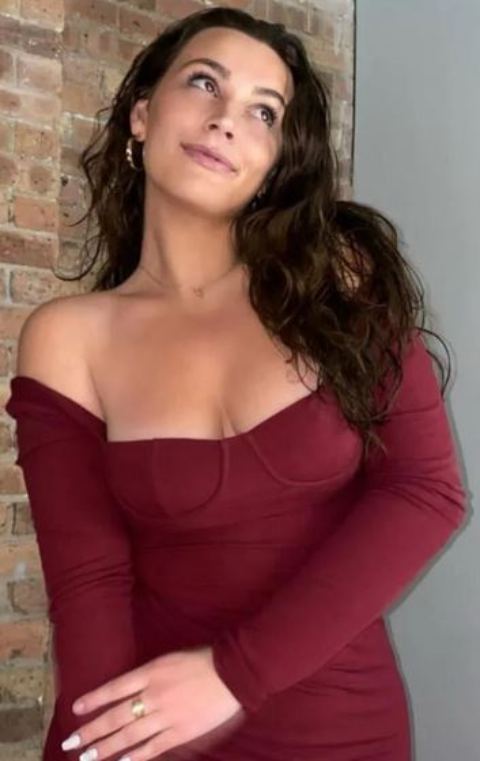 Liv is also active on Twitter, where she has been using the platform since 2014. Additionally, Liv is a TikTok user with the username @livlaughloveherd. As of the current post, she has garnered more than 81.9k followers on TikTok.
Mystery Behind Colin Cowherd's Daughter's Rise to Online Fame!
Liv Cowherd gained fame through her association with her father, Colin Cowherd, a well-known TV and radio personality. Colin Cowherd co-hosted ESPN's SportsNation alongside NFL Marcellus Wiley.
Liv herself has amassed a significant following on Twitter, with over 110,000 followers. She is famous and tagged as "The New Queen of Twitter."
In September 2019, Liv went viral when she responded with "y'all wtf" to a post that featured her modeling and had the caption "COLIN COWHERD'S DAUGHTER IS FOR THE STREETS." This incident garnered attention and further contributed to her online presence.
Controversies
Liv Cowherd, the daughter of Colin Cowherd, has been involved in several controversies. One of these controversies stemmed from a viral photo with the caption, "Colin Cowherd's Daughter is for the Streets."
Due to her father's profession and the nature of his work, Liv often becomes the target of sexual and sexist harassment online. Individuals make derogatory comments, expressing their disapproval of her and suggesting that her father should reprimand her.
Despite facing these hurtful comments, Liv remains resilient and chooses to stay positive. She employs her sense of humor to respond to the negativity. For instance, she used the infamous quote that garnered her numerous followers as a caption on a Halloween costume photo where she dressed as a construction worker.
Net Worth of Liv Cowherd in 2023
Liv Cowherd has a net worth of $1.5 Million as of 2023. She has amassed this wealth primarily through her career as a fitness coach or instructor. Cowherd enjoys a comfortable lifestyle, having earned income through various avenues. Her active presence on social media has allowed her to secure endorsement and sponsorship deals. On her Instagram page, she has promoted brands such as FlashPlays Live.
Additionally, Liv's father, Colin Cowherd, is a highly successful sportscaster who has accumulated significant wealth throughout his extensive career. According to online sources, Colin is estimated to have an impressive net worth of around $20 million.
For More Content Visit Glamour Fame
-->