Who is Liz Wheeler's Husband? Grab Details of her Married Life!
Published Thu Oct 31 2019 By Sea
So who is this mystery husband of Liz Wheeler? Sorry folks, she isn't sharing him with anyone else. Although it is widely known she is married, she chooses to keep the identity of her beau away from her fans and followers. Rest assured, she is very, very happy in her married life.
Liz is already a legend at the show she hosts, called 'Tipping Points with Liz Wheeler' on One America News Network. She is a fierce debater, one who 'knows their arguments better than they do', and her three-minute 'Final Point' videos rack up hundred-millions of views on Facebook every year.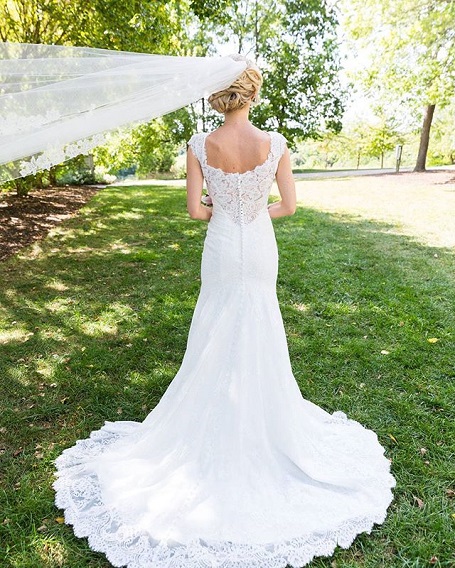 Who lifted the veil is a question only a select few can say.
Source: Liz Wheeler, Instagram
While the 30-year-old is strong enough to take down serious politicians and their representatives alike, she is also good at keeping certain things a big secret. Many don't know her siblings' name, and neither do they know her John Doe husband.
The Penn State University graduate did share news of her wedding, and signs of her getting engaged already were there before, but even his face is always remaining a secret from everyone besides their loved ones. There is one more thing that she has previously told everyone though. It was her childhood dream to be married, and she finally got it.
Liz married her war-veteran husband on August 12, 2017, judging by her Instagram post caption four days later. And even after she got the wedding photos over a month later, she shared their photos with his face turned backward.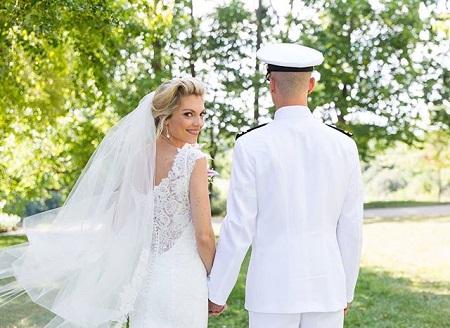 Yes, he is a war veteran.
Source: Liz Wheeler, Instagram
Everything about their marriage won't be a secret, much to the delight of her fans. They enjoyed their honeymoon where Liz describes as 'Paradise', but she came back for her show, just 10 days after the nuptials. She did make her followers call her Mrs., with an Instagram post sporting a ring, while still keeping her new last name to herself. On their first wedding anniversary, Liz was gifted a nice pair of pink shoes from her husband.
Speaking of the ring, while she did not officially announce the engagement, she was seen wearing a beautiful engagement ring in her show for quite a while before the wedding. Her middle-finger ring turned into the wedding-finger engagement ring around January 2017. Of course, when the moment was is a secret as well. But the marriage took certain living-under-a-rock fans by total surprise.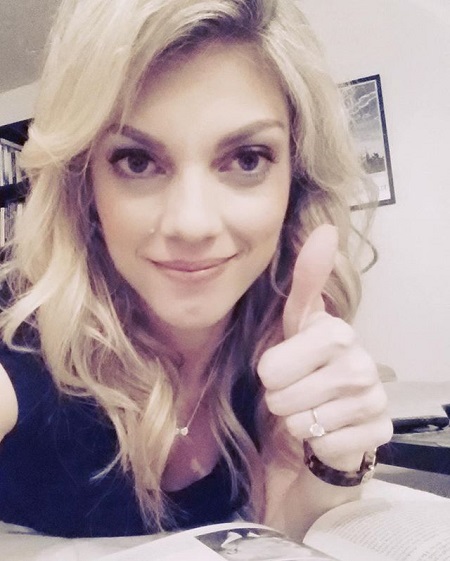 This one from February 2017, ringing it.
Source: Liz Wheeler, Instagram
It's always the right thing for a celebrity of her stature to privatize certain parts of their lives so that things regarding their private life don't blow up in their faces. It's quite common and also happened to Liz when a fake Instagram account was made with her name. When she complained to the Instagram people that she'd not been given the blue checkmark while someone was fake-profiling her, she got her demand fulfilled. Like in any debate, she won that one too.
Liz's life in front of the camera will always be as explosive as ever, and rest assured, her life beyond it will be the same. Until she decides to reveal the guy in front of everyone, there's really no need to question anymore.
Visit GlamourFame for more celebrity Entertainment contents.
-->