Who is Sydney Starr's Husband? Find All the Details of Her Relationship Here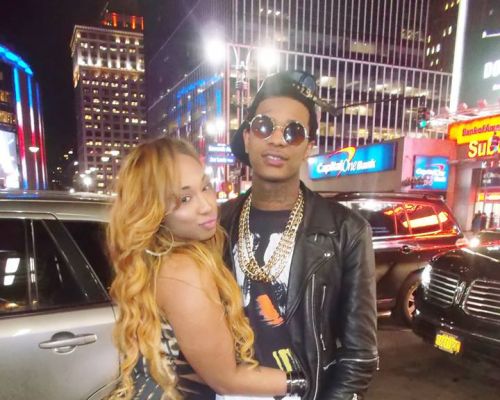 Is Sydney Starr Married? Everything There Is To Know About The Transgender Model's Romantic Life!
An LGBTQ star, she is applauded for breaking societal norms with her blunt and bold statements and actions but at the same time, she is still known as a controversial figure owing to one of her past deeds.
Born a boy, Sydney Starr talks about having an early realization that she was a girl stuck in a boy's body. After graduating high school, she started the process of correcting her contradictory body. Known for her honest and unfiltered social media pages, she has shared snippets of her bodily transformation with her followers.
Don't Miss: Kim Kardashian Loving Life After Divorce With Kanye West
She was born on February 5, 1989, in Chicago and currently is a television personality and an aspiring rapper. Sydney calls herself the next Cardi B. Continue reading to uncover Starr's relationship status in 2021 and her romances up till now.
Sydney Starr In 2021; Married Or Dating?
Referring to herself as a "transgender Diva" and a hustler, Sydney has sure given her followers a little too much information about private things over the period of time.
Sydney Star was seen indulging in a steamy chat-up with Darius McCrary
Photo Source: Monster Sand Critics
Sydney once said in an interview that if the shove comes, she won't shy away from making sex tapes to make ends meet. The rapper further revealed that she usually keeps men in dark about her sexuality at first and only comes out after spending some time with them.
In 2020, the model shared her thoughts on wedding, Sydney revealed that She too wanted to get married someday, the diva took to her Instagram, posting a stunning picture with the caption; "I want a football player to marry me, I'll be the first transgender female with a football player husband".
Recommended: What is Paula Abdul's Net Worth? Find All the Details of Her Wealth Here
Appearing in season 9 of Love & Hip Hop and few other television shows like "Botched", "VH1's Blank ink crew", she has completed a decade in the showbiz. Sydney hasn't had any significant relationship over time, only a few flings and short-lived romances are all.
Starr's relationship status in 2021 is complicated, to say the least. The rapper was seen indulging in a steamy chat-up with "Family Matters' star Darius McCrary, on Instagram.
Sydney Starr's Past Relationships!
Starr is better known for being an internet sensation, with over 35k subscribers on youtube, Starr has documented everything from her plastic surgery journey to her racy encounters with strangers.
Known for utmost honest and candid personality, she has addressed every rumor that surrounds her, leaving no room for baseless speculations.
Sydney Star was in a relationship with her Love & Hip Hop manager Rich Dollaz
Photo Source: Earth Necklace
Apart from her trivial flings, she was in a short relationship with her Love & Hip Hop manager Rich Dollaz. The 32 years old model faced grave backlash when she asserted that she'd been in a relationship with rapper Chingy to gain clout back in 2010.
Sydney Starr And Rapper Chingy!
The transgender beauty set the internet ablaze when she was an anonymous name back in 2010. Starr claimed to be in a relationship with the prominent rapper Chingy.
Sydney Starr admits to lying about her relationship with Chingy
Photo Source: The Handbook
Two years later the rumor, Sydney finally comes out with the whole truth, she admits to making up the whole thing and confesses to her mistake in an emotional video.
But the damage had been done by then and people were blaming Sydney for the downfall of Chingy. A decade later and Starr's name is still recalled with the scandalous claim.
For more information and news on your favorite stars, stay connected to Glamourfame.
-->