Here's Why Butter Cloth is the Most Comfortable Shirt in the World
Published Sun Oct 27 2019 By Alice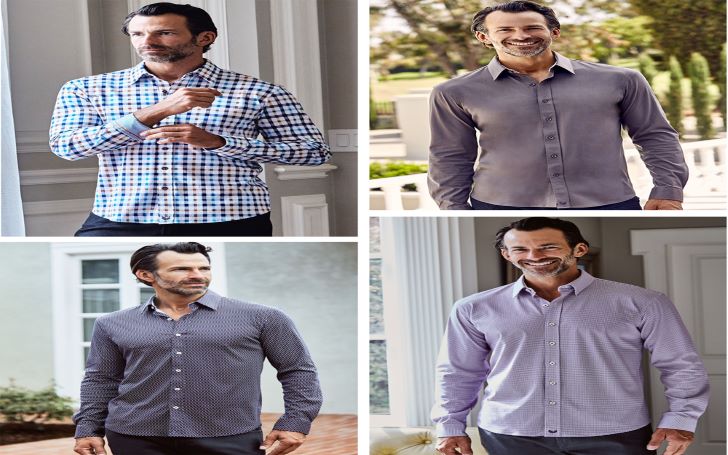 Founded by fashion designer Dahn Tran and his business partner Gary Falkenberg, Butter Cloth is a well-known men's formal wear brand.
Tran and Gray first presented this idea in Tony Shark where they caught the eye of former Los Angeles Lakers star, Metta World Peace. Metta later became an equity partner in Butter Cloth in the fall of 2017 after investing $250K in exchange for 10% of Butter Cloth.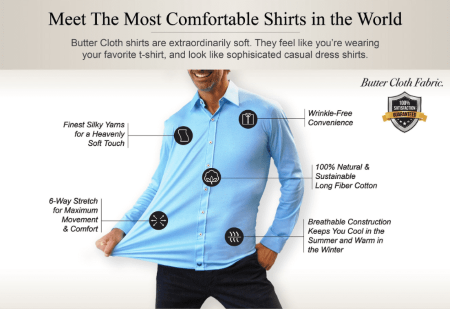 Butter Cloth shirt is considered to be most comfortable shirt in the world.
Source: Ask Andy About Clothes
Dahn first started selling his shirts through his Facebook Page that went live on 6/9/17. In the same year, he then established a website named buttercloth.com on 9/18/17. Likewise, Butter Cloth is doing all of the marketing via social media and digital marketing.
In a short span of time, Butter cloth has been able to establish its name in the field of the fashion industry and is now competing for brands like Jos. A. Bank, Savile Row Company, Men's Wearhouse. Combatant Gentlemen, The Black Tux, National Tuxedo Rentals. Mensitaly, Krisar Clothing, and Men's USA.
Watch: Metta World Peace in Butter Cloth
Butter Cloth shirts come in short and long sleeves, a variety of colors and patterns designed by Tran, as well as contrasting collars and cuffs. The price of this shirt is quite affordable than other traditional or designer shirts which range from $108 to $118.
Nevertheless, Butter cloth is even considered the most comfortable shirt. Here, are the reason why butter cloth shirt is considered the most comfortable shirt in the world.
Butter Cloth Shirt is 100% Cotton
Butter cloth shirt is made from pure cotton.
Source: Sharktankblog
Though the exact details of the fabric are proprietary, Butter cloth claims that its shirt is made from long-fiber cotton. Moreover, the shirt is so soft and comfortable to wear that some even claim it to be the softest shirt.
Due to its soft, smooth and creamy texture of the material, Tran named this clothing brand "Butter Cloth". This shirt has the soft hand-feel of a high-end-t-shirt which has a six-way stretch and an exclusive double-finished construction.
Butter Cloth Shirt Does Not Wrinkle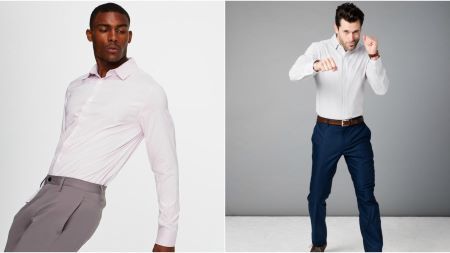 Butter cloth shirt is wrinkle free.
Source: Quartz
Made from pure cotton, Butter cloth shirt does not wrinkle like any other ordinary shirt. If you want to wear a sharp shirt, then butter cloth will be your perfect choice. It's so comfy to wear which makes you feel like you are wearing your favorite t-shirt.
Typically, a traditional dress shirt is very stiff, scratchy, and you can't move or work comfortably in them. However, it's not the case with a butter cloth shirt as you can even work out wearing these shirts.
Butter Cloth Shirt Does Not Retain Odor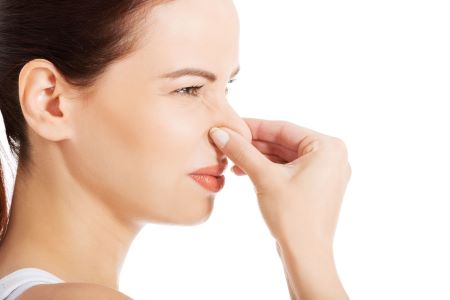 Butter cloth shirt does not retain any type of odor.
Source: Physical Science
Butter cloth shirt does not retain the odor even after washing. This shirt is quite breathable and washable at home. Here, the special manufacturing process that makes the shirts stretchable and breathable.
The fabric is similar to the material in luxury bed sheets which is more durable and more comfortable than standard cotton. What's more, a special finish and details like collar stay lend structure that looks great in the boardroom.
Stay tuned with GlamourFame for more Fashion related news!!!
-->