Why Has Ricky Reyes' Wife Filed For Divorce?
Published Wed Jul 31 2019 By Sea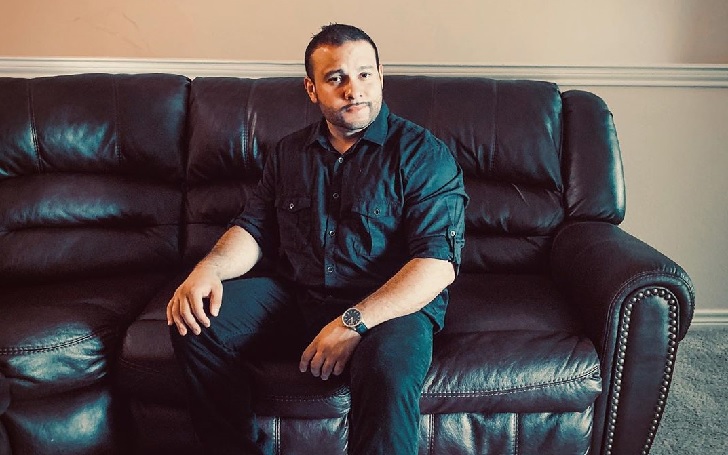 Despite going for two other girls, Ricky Reyes already had a legally married wife, Natalia. She filed for divorce accusing him of domestic violence and also issued protective custody for their younger daughter.
'90 Day Fiancé: Before the 90 Days' alum Ricky Reyes' wife, Natalia Reyes, officially filed for a divorce whose paperwork was completed on July 17. The divorce includes a temporary protective order which was signed by a judge on July 28.
The order essentially prevents Ricky from seeing their younger daughter Kira for the time being. And he is not happy and has lashed out at Natalie for her action in the divorce procedures. He claimed that it was a 'default judgment' since he did not have an attorney at the time.
Eight months ago, the pair were talking about working on their marital issues after Ricky returned from Columbia, where he met his two potential love interests (documented on the show). There was Melissa who apparently stood him up and then came Ximena Parra.
Ricky popped the question in one of the episodes to Ximena and she accepted the proposal, but they later broke up. Ximena was, of course, upset and stated that she felt stupid for trusting Ricky. He did that in order to try and work things out with his wife back in the US.
Watch: Ximena Feels Stupid For Trusting Ricky
There were speculations that the pair had set up all of it in order to get publicity for Ricky's film production company by using the 90 Day Fiancé franchise, that Ricky faked the relationships. The fact that Ricky was married was not known to the public during the series run after all. But Natalia was quick to denounce it and shut it counter-claiming they already had problems and were living separately before the show.
Let me make one thing clear, I was not involved and never will be in this show. I knew he was going to Colombia, I was told the day before our anniversary, when I was already living somewhere else, that he was moving on.
Natalia claims that Ricky had all sorts of promises and regrets after he returned for the reconciliation, but that was all they were. Guess that pushed her off the edge. Besides, he was hospitalized earlier this year on account of his mental health issues.
Had I known it was to this magnitude, I would have prepared myself. After his trip, there were lots of regrets and promises, so blame me for being dumb — but that is all I was. I gave a man I loved another chance.
Ricky continually insists he should be able to see his other daughter and is constantly moaning about it. Their elder daughter lives with him, and he wants Kira to be able to live with them as well.
Ricky is not going to give up yet. He says he will fight for his daughter and has since hired a lawyer as his attorney in preparation for a legal battle. Only time will tell how it will end up.
-->