Is Will Arnett Dating After Divorce From Ex-wife Amy Poehler? All Details Here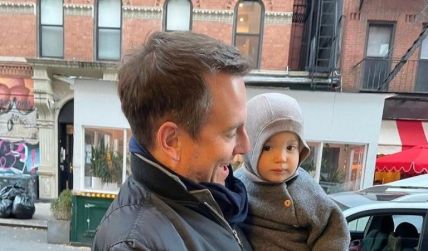 Who is Will Arnett dating? The Canadian actor shares two sons with his ex-wife Amy Poehler!
You probably know him as the stud magician Gob Bluth on the Fox/Netflix sitcom Arrested Development; actor Will Arnett has several credits that further define his celebrity. Will is the voice behind BoJack Horseman in the Netflix series of the same name. Arnett's notable credits include Let's Go to Prison, 30 Rock, and recently released Murderville. William Emerson Arnett was born on May 4, 1970, in Toronto, Ontario.
Will described his early years as an actor as "the darkest time of his life." After getting a few shows that could've been his breakthrough canceled, Arnett fell in the pit of alcoholism. He got his break as Bob in Arrested Development in 2003. Around the same time the Canadian got his career on track, he also found a soulmate in actress Amy Poehler. They separated after nearly a decade together, and since Poehler has moved on with her life, but what about Arnett.
Is Will Arnett dating anyone?
Arnett and his then-wife Poehler announced their separation in 2012; it would be nonsensical to assume either party to be single since then. Shortly after their divorce, Poehler had moved on with comedian Nick Kroll, while Arnett started dating author Katie Lee. The Arrested Development actor is currently in a relationship with Alessandra Brawn, an entrepreneur and socialite.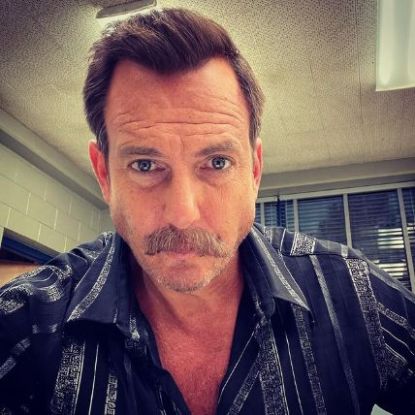 Arnett is in a relationship with Alessandra Brawn since 2019. Photo Source: Instagram
Alessandra, 34, is a graduate of Emerson College. She previously worked at lingerie brand Kiki de Montparnasse before launching her clothing company Chapel in 2016. The brand was shut down after its brief success. Much of their love story remains a secret, but Will and Brawn reportedly started dating in 2019. They made their relationship official during the 2019 Emmy Awards.
Don't Miss: Is Jennifer Garner Dating Anyone? Inside the Actress's Relationship History.
The Canadian actor and his girlfriend welcomed a son in May 2020. Arnett shares two sons with Poehler, and Alessandra has a son, Nash, with Jon Neidich, who she married in 2014 and separated from in 2018. Talking about his experience as a father, the actor said, "watching them grow up is the biggest gift of all. There's nothing like it." Arnett takes pride in doing voice acting for several animated films.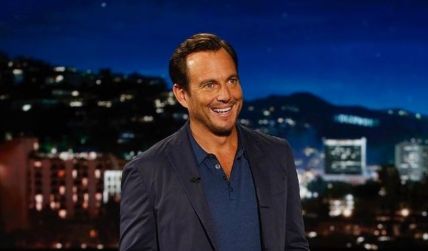 Will and Brawn welcomed a son in May 2020. Photo Source: Instagram
"I wouldn't have opened up to doing these kinds of roles," Arnett says, who done voice acting for Ice Age: Meltdown, Ratatouille, Despicable Me, and The Nut Job. Arnett adds, "I'm really happy that I can do stuff that makes my kids so genuinely happy." Will and Brawn were last spotted taking their toddler for a stroll at Manhattan's SoHo neighborhood in December.
Will Arnett calls his divorce from Amy Poehler "Brutal."
Arnett and Poehler were married for nine yearsArnett's, from 2003 to 2012. Their divorce was finalized in 2016. After almost a decade since the former couple went estranged, Arnett recently got candid about their divorce and recalled the old hurt. The BoJack Horseman alum says he cried for an hour on the side of the road and calls his divorce a harrowing experience.
Starring Arnett as a detective, 'Murderville" released on Netflix on February 3.
Source: Netflix
"Just brutal, brutal, brutal," Arnett says in his new interview with The Guardian, adding, "I was driving to the set one day and I pulled over to the side of the road and cried for an hour." While going through the personal setback, Will had to return on the sets of Arrested Development, but Will says even his work became an excruciating process due to his divorce.
Recommended: Is Veronica Montelongo Married? Detail About her Married Life and Relationship.
"People talk about you like they know you, and they talk about your relationship as if they know what's going on," Arnett shares while talking about his divorce in the spotlight. He adds, "So imagine how weird that is. It's brutal with any relationship, and we have kids."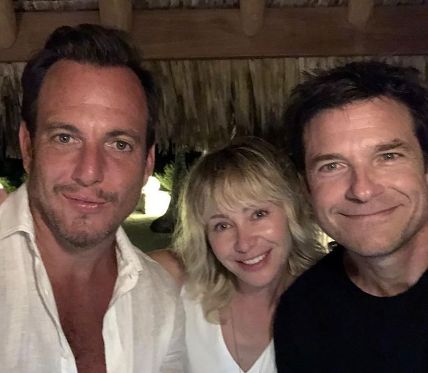 Arnett reveals he and his ex-wife Poehler are a huge part of each others' lives.
Photo Source: Instagram
Coming back to his current relationship with Poehler, which according to Arnett is amicable and family-like, the actor says, "It's been almost 10 years and my kids are so lucky that Amy is their mother, And I'm so lucky that we're such a huge part of each other's lives, even more so than we were five years ago." Before Poehler, Arnett was briefly married to actress Penelope Miller.
For more information and news on your favorite stars, stay connected to glamour fame.
-->