Will Kemp's Wife Gaby Jamieson: A Glimpse into Her World!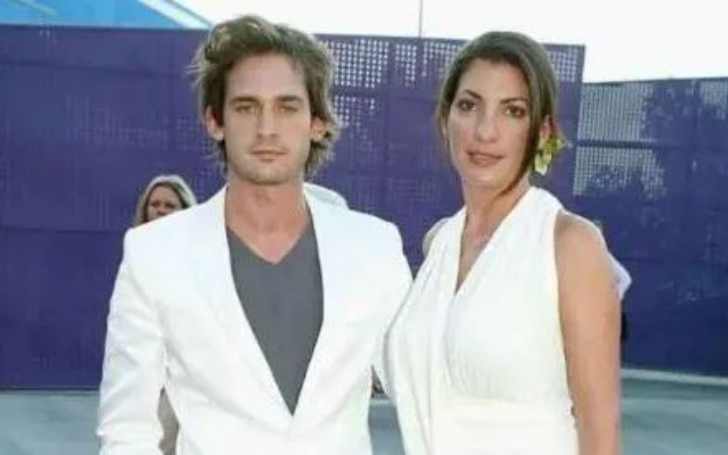 Gaby Jamieson is married to Will Kemp, who used to be a dancer and is now an actor from England. Will became famous when he was just 18 years old for his role in the TV show Great Performance.
They have been happily married for almost 20 years and are also proud parents of two children.
Exchanged Wedding Vows With Husband, Will Kemp
The couple got married on December 31, 2002, in a simple wedding ceremony. They have been in a happy relationship ever since.
While they haven't publicly shared how they first met, some sources say they got to know each other in the early 2000s. They were together for more than a year before getting married.
How Many Children Does, Gaby Jamieson Have?
The couple has two kids. They had their first child, a daughter named Thalie Kemp, in October 2005. Three years later, Gaby gave birth to their second child, a son named Indigo.
Both Gaby and Will have a strong bond with their children, but Will's relationship with them is particularly special. When asked by an interviewer what the best thing his children had ever said to him was, he replied, "Daddy, we love you because you love us and make us laugh."
Loving Experience With Children
Will enjoys going on adventures and trying new things with his kids. Because of his busy work schedule, he has even taken his family to places where he was shooting, like Madrid, Romania, Los Angeles, and more.
He says having a family makes him focus even more on his job, but it's tough to be away from them. His family also joined him when he was working in Toronto for many months. Their daughter, Thalie, goes to school in Barnes.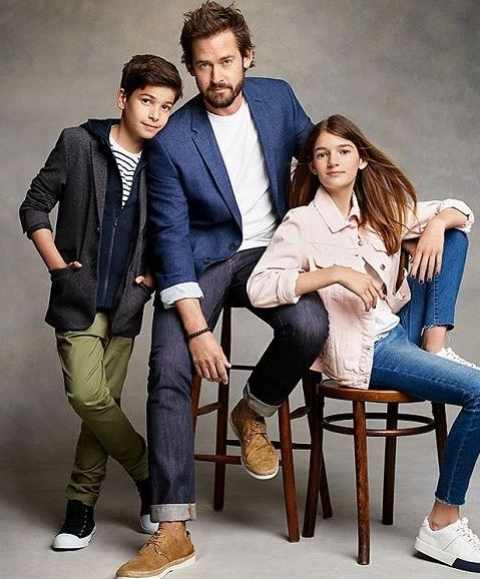 In late 2018, Gaby and her two kids moved from Los Angeles to south London, and they brought along their puppy named Elvis. Further, Their daughter enjoys scuba diving and has a passion for boxing.
On the other hand, their son, Indigo, is a fan of playing football. Additionally, both of their children are into yoga and have even taken yoga classes with a teacher named Mona Lisa Godfrey.
Must: TLC's Chilli and Matthew Lawrence Confirm Their Dating
Movies and TV Shows Appearances
Gaby Jamieson is a composer for film scores, and she has contributed her talents to movies such as 'Midnight Man' in 2016, 'Modern English,' and 'H6: Diario de un Asesino' in 2005.
Her husband, Will Kemp, is an English dancer and actor who has appeared in well-known television series like 'Mindhunters' and in the movie "Kristin's Christmas Past," where he played the role of Jamie in 2013.
Get To Know Will Kemp
Will Kemp is a multifaceted English artist renowned for his accomplishments in dance and acting. Born on June 29, 1977, in Hertfordshire, England, Kemp embarked on his artistic journey as a ballet dancer, training at the Royal Ballet School.
His remarkable talent and dedication led to him becoming the youngest dancer ever to join the prestigious Matthew Bourne's dance company. Kemp's transition from ballet to acting was marked by his breakthrough role in the TV anthology series 'Great Performances' at the age of 18.
Since then, he has graced both the small and big screens with his acting prowess, appearing in notable productions such as 'Mindhunters' and 'Kristin's Christmas Past.' With a captivating presence and a diverse range of skills, Will Kemp continues to leave a lasting impact in the world of performing arts.
Net Worth of Gaby Jamieson in 2023
Gaby Jamieson's lifestyle remains somewhat of a mystery as she keeps a low profile on social media. However, it's speculated that she enjoys a comfortable and possibly luxurious life with her family.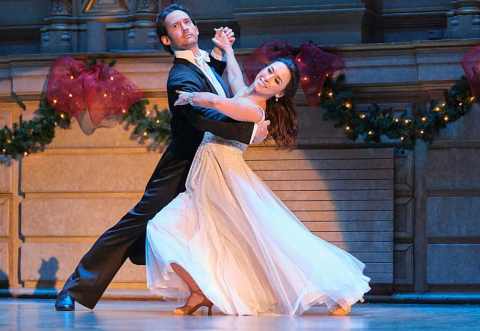 Her reported net worth is approximately $500,000, primarily earned through her work in movies, including roles in films like 'Midnight Man' (2016) and 'Modern English.' On the other hand, her husband, Will Kemp, is estimated to have a substantial net worth exceeding $10 million.
His wealth comes from a successful career in both movies and television shows, and he has garnered recognition and a substantial fan following for his award-winning acting. Together, they appear to lead a prosperous life.
Age and Bio
Gaby Kemp, Will Kemp's spouse, hails from the United Kingdom. She is a private individual who has chosen to keep most of her family details, including information about her parents, away from the public eye.
In contrast, her husband Will Kemp was born on June 29, 1977, in Hertfordshire, England. He is the son of Barry Kemp, who worked as a graphic designer, and Rosi Kemp, who had a career as a former model. Will's background and family information are relatively more accessible and known to the public.
Nationality, Education, and Ethnicity
Will Kemp's passion for dancing started early in life, and he received his training at The Star School of Dance and Drama in Watford, under the guidance of coach Elizabeth Harrison. Notably, his sister, Daisy May Kemp, is also a dancer, having graduated from the Rudolf Steiner School.
On the other hand, Gaby holds British nationality and belongs to a Caucasian ethnicity. This information helps provide some insight into her background and heritage.
Height, Weight, and Body Measurement
Gaby Jamieson is described as a wonderful and cool person with a lovely attitude towards body size. She has a height of approximately 166.34 cm and a weight of 121.2 pounds.
It's also mentioned that she is in good health and possesses an attractive body figure. Her hair is black, and she has captivating black eyes. This description paints a picture of her physical appearance and overall demeanor.
Stay With Glamour Fame For More
-->