Wrestler Silver King Dies During Camden Roundhouse Bout
Published Sun May 12 2019 By Tess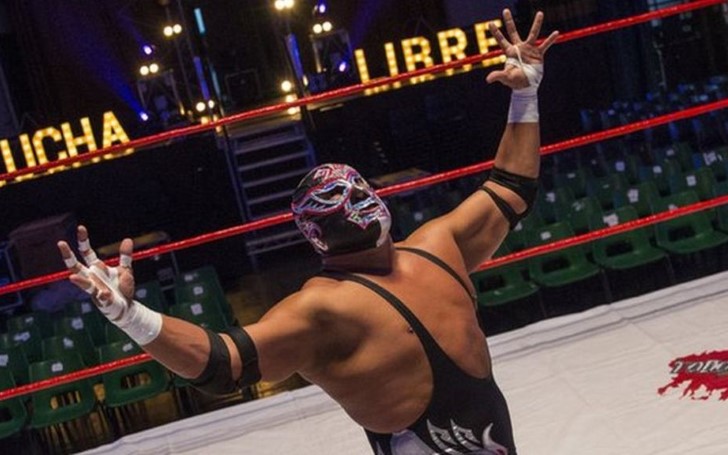 The 51-year-old wrestler Silver King dies during a bout at Camden's Roundhouse.
Former World Championship Wrestling star and actor, Silver King died after collapsing in the ring during a show in London.
Cesar Barron, from Torreon, Mexico, allegedly suffered a heart attack in the ring during a fight with Warrior Youth at Camden's Roundhouse.
Barron was in the middle of a match at the Greatest Show of Lucha Libre event on Saturday where he presumably collapsed inside the ring due to a heart attack.
Lucha Libre wrestling was first introduced in the early 20th century which features masked competitors, or Luchadors, facing each other in acrobatic, choreographed battles.
Footage posted online shows the referee and several other men rushing to his aid after he collapsed.
The venue confirmed there happened an "incident" during the show but abruptly denied to make further comments on the incident.
According to the newspaper Camden New Journal, Silver King's co-performers did not initially realize there was a problem after he hit the canvas following a kick to the side of his body while facing former WWE star Juventud "The Juice" Guerrera.
Also see: Chris Hemsworth To Play Wrestling Icon Hulk Hogan in Biopic For Netflix Directed by Todd Phillips
The wrestler was turned over and counted out but when he failed to recover, a team of medics rushed on stage while fans were constantly chanting "Silver, Silver" before they were informed there would be a short break, following which the venue was cleared out shortly afterward.
The London Ambulance Service reported paramedics arrived five minutes after being called at 10.21 pm, but the wrestler was pronounced dead at the scene.
According to a description of the show on the Roundhouse's website, Silver King was due to portray his villainous character Ramses from the film Nacho Libre.
Read more: WWE Studios Set To Partner Up With Netflix
After his sudden demise inside the ring, WWE paid tribute to Silver King on their official Twitter account with a statement which read, "WWE is saddened to learn that Lucha Libre legend and former WCW star Silver King has passed away at age 51."
Similarly, a fellow Mexican wrestler paid tribute to his "great rival", saying: "He went as he wanted: fighting!"
El Hijo del Santo, aka Jorge Rodriguez, also tweeted his "deep regret" at the death of his "partner in so many battles".
Barron found worldwide success as Silver King, appearing in the USA's World Championship Wrestling (WCW) from 1997 to 2000.
Don't miss: WWE Release Statement on Rumours Claiming Ronda Rousey To Quit After Wrestlemania 35
In 2005, he starred as the villain Ramses in Hollywood comedy Nacho Libre alongside Jack Black.
Tributes have flooded in from the wrestling world mourning the star.
-->