Zac Efron Talks about Being Rushed to the Hospital after Contracting Life-Threatening Bacterial Infection on the Set of 'Killing Zac Efron'
Published Mon Dec 30 2019 By Sea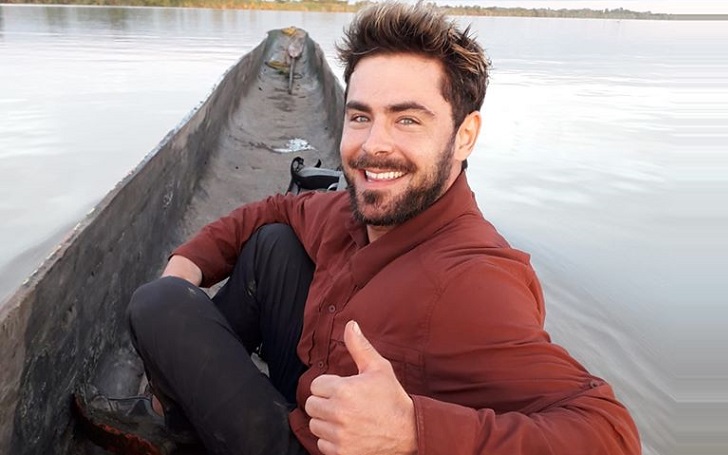 No, it's not a clickbait. On the set of filming his series, 'Killing Zac Efron', the star was reportedly rushed to the hospital upon contracting a bacterial disease.
It's almost ironic to think that filming of 'Killing Zac Efron' actually did, in fact, sent star Zac Efron wailing to the hospital. He was in Papua New Guinea to film a survivor series about himself when he caught a serious medical condition due to bacteria and was reportedly rushed to a hospital in Brisbane.
The incident happened a while before Christmas Day 2019 and was flown to Brisbane to be taken to a private hospital and undergo treatment for several days that week. After his treatment, he flew back to the US for his home on Christmas Eve.

There were several photos of him in PNG on Facebook pages of several native users. On the day he was taken to Australia, the Australian medical evacuation company, Medical Rescue Group, reported to The Sunday Telegraph that "they recently flew a US citizen aged in his 30s from PNG to Brisbane".
Sure enough, the 32-year-old star acknowledged that he did get sick in the country when he got back for the holidays quite recently. He tweeted, "Very thankful to everyone who has reached out. I did get sick in Papua New Guinea but I bounced back quick and finished an amazing 3 weeks in P.N.G. I'm home for the holidays with my friends and family. Thanks for all the love and concern, see you in 2020!"
While executive producing for his company, 'Ninjas Runnin' Wild', Effron is starring and filmed the show with only basic gear and equipment, a guide partner and camera crew for more filming. The show follows Efron "as he heads deep into the jungle of a remote, dangerous island, falling off the grid for 21 days."
The 'High School Musical' star is really going extreme.
Stay tuned and connected to GlamourFame for more Entertainment content.
-->