Zach Roloff and Tori Roloff of 'Little People, Big World' Shared an Adorable Video of Their Son Jackson with Dog Murphy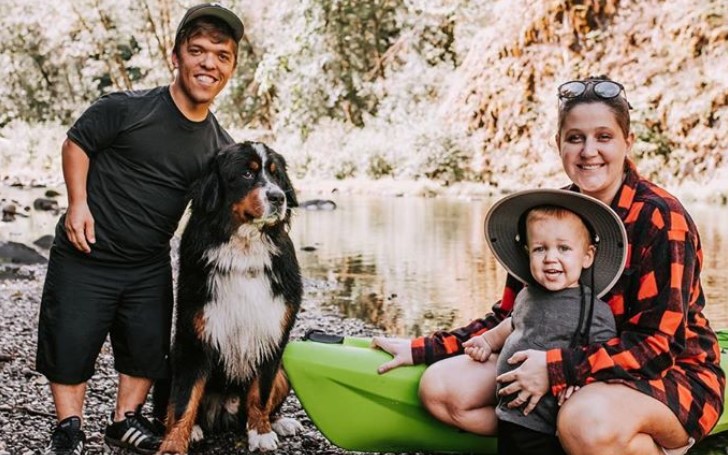 The 'Little People, Big World,' stars, Tori Roloff and Zach Roloff, uploaded a video of their son and dog.
The stars of 'Little People, Big World,' Tori Roloff, and Zach Roloff can't stop showing how much their dog, Murphy, loves their two-year-old, Jackson.
After the recent online troll where the couple was accused of leaving their son with a dangerous dog, the couple really wants us to believe the dog is completely harmless.
The family never gets tired of uploading their dog pictures, and it's adorable.
Source: Tori Roloff Instagram
Tori Roloff took to her Instagram to share a video where she uploaded a clip of their son and their dog - which is a Bernese Mountain breed.
The video featured Murphy, the dog, licking Jackson's face as he giggled and exclaimed - Woah. The TLC star captioned the video - "Clearly it's bath night."
Back in June, the bonding of the dog and the boy came under scrutiny, where fans showed their concerns for Jackson's safety.
Roloff, taking to her social media, assured her fans she and her husband are always there, so fans don't need to panic.
The TLC star wrote, "Please know that I am VERY aware of safety when it comes to animals. Murphy LOVES Jackson and often to engage him in play. He is also very protective of J, and I know in my bone of bones he would do nothing to hurt J on purpose. (The occasional knockdown happens, but that's life with a 120-pound uncoordinated teenager."
She further added, "I understand that many have scary stories of dogs hurting their kids and trust me we take that seriously. But also, not all dogs are alike. You have to know your dog and what your dog's limits are. Murphy doesn't have many limits, haha. He has no bubble [per se] and loves the attention."
It seems fans are a little more concerned than they really should, and we agree it's not wrong to show their concerns, but if the parents are assuring you, you need to believe it.
For more information on your celebrities' lifestyle, stay tuned to Glamourfame.com, and don't forget to signup for the newsletter.
-->