Zack Snyder's Daughter Autumn Snyder - Why Did she Commit Suicide?
Published Sun Oct 20 2019 By Sea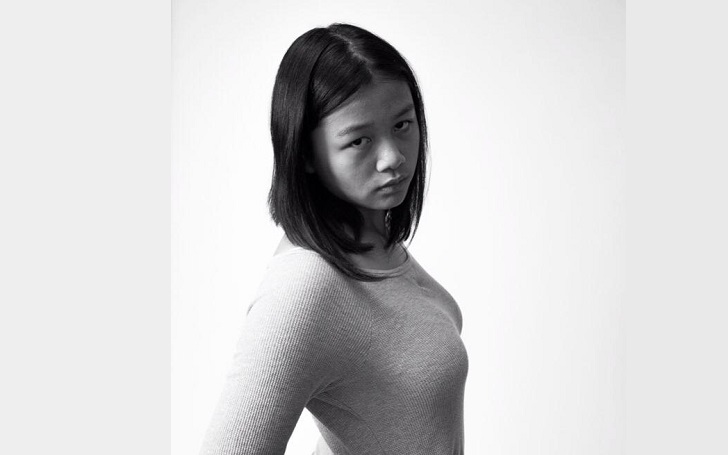 AFKnow about American filmmaker Zack Snyder's child, Autumn Snyder. What was the cause of her death?
DC Superhero Universe's director/producer, Zack Snyder, has brought many model superheroes to the screen. But his favorite hero is likely someone tangible. Many didn't know about his adopted daughter, Autumn Snyder, until the news of her death swirled around the tabloids in March 2017.
The tragic death of Autumn devastated the talented filmmaker. However, Snyder found solace years after Zack's daughter's death. Similarly, he completed the masterpiece he hoped to make in the Justice League franchise. But what's the story of Autumn's death, Snyder's daughter? Keep reading to know more about the tragic tale.
What was the cause of Autumn Snyder's Death?
It was a tough time for Jack Snyders when Autumn Synder died. He left the Justice League set at the finishing moments. Synder stopped his project to mourn the passing of his beloved daughter.
It may have been hard to keep track of all of Zack's eight kids. But Autumn always stood out for him and his wife of 17 years, Deborah Snyder (née Johnson).
On March 20, 2017, Autumn decided not to continue with the cruel world and committed suicide at 20 in Los Angeles, California. Despite attempts to save her in the hospital, she was declared dead.
According to the LA County Medical Examiner/Coroner (led by Dr. Young), the cause was Acute Citalopram and Diphenhydramine Intoxication. In layman's terms, it was a 'drug overdose.'
Autumn Was First to Be Adopted From China By Zack and his Former Wife, Denise Weber
Before his 17 years of marriage to Deborah, Zack Synder married Denise Weber. Synder and Weber shared a relationship through which he produced four children. Two of them were adopted from China.
Autumn was taken in by the couple along with their daughter, Willow Snyder. Before the adoption, they already had two kids, Olivia and Eli, together. They have amicable custody of the kids after Denise married Chris Weber, whom Snyder cast in 'Watchmen.'
Before the second marriage, Zack had two more kids. Snyder welcomed Ezekiel and Jett from his brief relationship with Kirsten Elin. The movie director was a line producer on commercials at the time.
After the second marriage with Deborah, he adopted two more kids, Sage and Cash. He met her in 1996, but the relationship began only six years late, in 2002, when she hired him to make a Soft & Dri commercial in New Zealand. Two years later, they got married in New York.
Autumn was quite close with all her siblings and stepsiblings. And since her passing, they were all devastated by the incident.
'She Loves to Write, to Write, to Write' - Her Philanthropic Act Will Melt Your Heart
Autumn was not just the daughter of Zack Snyder but also a writer and philanthropist. Her passion for writing helped aid the lives of many homeless women and their children in 2014. She used her talent to raise $12,425 with her 'Write-A-Thon To End Homelessness For Mothers and Their Children' charity.
Elizabeth House benefited from her charity.
Source: Elizabeth House
Deborah saw her stepdaughter as someone who "loves to write, to write, to write." Zack also did acknowledge her efforts for the noble cause. He took to Twitter to share his pride in her first philanthropic endeavor.a
On June 22, 2014, Autumn launched her fundraising campaign on CrowdRise with the aim of just $2,500 while she was a student at Maranatha High. But by the end of July 6, 2014, she had raised 497% of the goal. This is what she wrote on CrowdRise as The Story,
"Writing is very important to me. It is my way of speaking. I have been doing it for many years quietly, but now have decided to use my passion for writing to help raise money for the Elizabeth House in Pasadena, California. The Elizabeth House, also known as Family Hope, is a nonprofit that shelters homeless pregnant women and their children. California has 2,200,000 children living in poverty, and almost 300,000 of those children experience homelessness each year. Every word I write during this two-week write-a-thon will be dedicated to helping children secure a safe home to grow up in.

The Elizabeth House helps to take care of children and mothers who are in need by providing physical, emotional, and financial support in a nurturing environment. Every child deserves more than living on the streets, which is why I am doing a two-week fiction write-a-Thon to raise money for this important cause."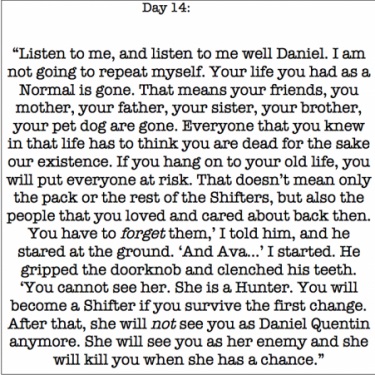 Snippets of Autumn's words on Day 14 of her campaign.
Source: CrowdRise
The aspiring writer also revealed Autumn was working on a new sci-fi novel titled 'Hell's Guardians,' of which she had completed the first half already. The two weeks were meant for the first part of the second half, with a target of 35,000 words (2500 words per day). Just like the campaign, she exceeded her target with 42,191 words.
"I pledge to write 2,500 words a day for two weeks toward the goal of finishing the first half of the second novel in my fantasy fiction series entitled "Hell's Guardians." The total word goal for the two weeks is 35,000 words. For every word I write, what amount are you willing to pledge? Donate per word or any amount you choose. Every donation, large or small, makes a difference. All donations are tax-deductible. You can read more about the Elizabeth House at the link below.
http://elizabethhouse.net/
Thank you in advance for your support!"
Additionally, on the first anniversary of Justice League, Zack honored her daughter when he took over Twitter to thank the fans for the support and love of his show.
"The entire world became a Justice League. This means something. #ReleaseTheSnyderCut #AFSP," said Snyder.
The hashtag that included AFSP is the American Foundation for Suicide Prevention. Jack established to raise awareness of mental health after his late daughter.
The Reason for Suicide May Have Been Hinted at in Her Book
While there were many speculations on why she went through such a heartbreaking act, the family kept the death private. Only a small group of the inner circle was aware of everything. But Deborah did say that Autumn wrote the novel in the first person, who was an outsider in a new place and had trouble fitting in.
Of course, even if she was from a foreign place, she had her family's love. They planned to publish the book and send the earnings to a charity. "In the end, she didn't make it, but her character does, and I think there would be something cathartic for people," Zack said.
The reports from the coroner as Acute Citalopram and Diphenhydramine Intoxication also suggest Autumn was suffering from some form of depression. Depression is a common reason for hundreds of such cases.
Citalopram is a drug used by people suffering from depression. And its overuse can have severe consequences, like seizures and coma following neurologic and respiratory effects in case of severity.
Diphenhydramine, meanwhile, is an antihistamine used to relieve symptoms of allergy, hay fever, and the common cold. This also is not advisable for high intake, as other cases with fatal results have come to light. Seizures of cardiac conduction and hemodynamic compromise remain the top causes of fatality. On top of that, when there is an overdose of Citalopram with other drugs, it could be fatal.
Autumn included a quote in all of her work, according to Zack.
"We all die. The goal isn't to live forever, the goal is to create something that will." (This line is from the author, Chuck Palahniuk) She sure did. Though she is gone, her legacy, however short, will live on."
The credits at the end of Justice League also paid tribute to the late beloved daughter Autumn. After the movie ends, fans read "For Autumn" on the screen. Snyder claims the project wouldn't have been possible without his late daughter, even though he left the project after the tragic event of his daughter occurred while he was still working on it. The film star also honored his daughter in the film where a scene included a billboard that read AFSP.
Stay tuned and connected to Glamour Fame for more on your favorite celebrities.
-->