Where is 'Zathura: A Space Adventure' Actor Jonah Bobo Now?
Published Sat Feb 22 2020 By Sea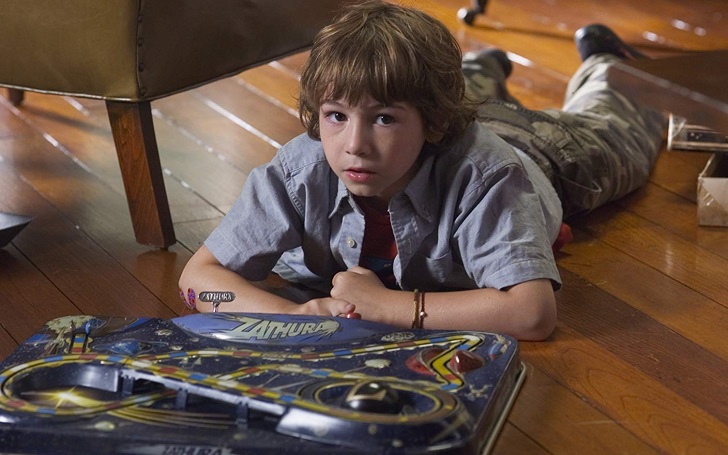 Ah! The classic 'Zathura: A Space Adventure' with not-so-modern animation and the classic tale. A whole house floating somewhere in space was something new back then, and it kind of still is. There haven't been many attempts at a similar movie.
The movie was based on a children's book, 'Zathura', by Chris Van Allsburg, and despite the connection in the books to 'Jumanji', there was none in the movie. Although, it did have a similar story, a board game.
As Kirsten Dunst did after being on 'Jumanji', it was thought the actors in 'Zathura' would go on to get similar fame as well. Well, it was partly true. Among the two boys, we still see Josh Hutcherson out and about. And don't forget, Kristen Stewart. But where's the other kid? Doubt people even remember his name.
Jonah Bobo is a Retired Kid Now, But You Won't Find Him on Social Media
Nope, not a kid anymore. Jonah Bobo, best known as 'Danny' in the movie, is 23 years old. In fact, he just turned 23 less than a month ago. Sure, girls would like to see if the cute little guy turned out to be, to be accurate, hot.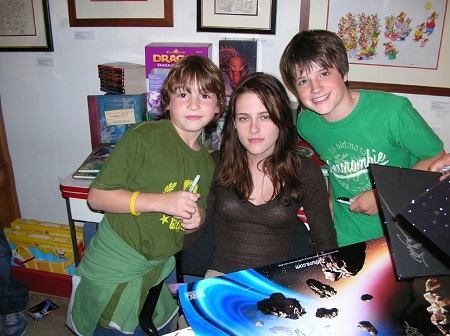 That dude on the left, where the heck is he? If you do, mail us :).
Source: We Heart It
And yeah, he actually turned out to be in his teens. That's as near as anyone can go to find him in public. He seems to have vanished since his last major role in 'The Backyardigans'.
Sure, people are dying to know what he's doing right now. So sorry to burst your bubble, he's nowhere to be found. Even his online presence is scarce. Scratch that; it doesn't exist.
The only thing one can find on him is a Twitter account he started in 2012. Funnily enough, he wrote words to sound adamant it's him in the bio section. And with only one retweet, he vanished. But there were several other accounts that PROBABLY were him. Like the first one, there were just awkward posts and retweets.
As he grew up, he went farther and farther from the screen-world.
Source: Kevin Kane, Getty Images North America
Wait, has he completely gone off the radar with some new identity? Unlikely, but one can't help but wonder where he really is. He's just leaving his fans like fishes without water. But he's probably back to school and living a normal life.
Bobo Did a Bunch of Projects after 'Zathura', It's Weird That He Retired
The 23-year-old would've had a stellar career like his castmates do had he continued on. But it's all too mysterious as to why he left the screen world. Perhaps to avoid all the media attention and controversies?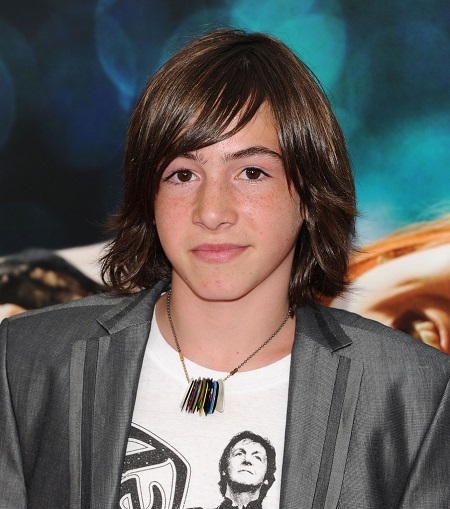 Not bad-lookin', huh girls?
Source: Jason Kempin, Getty Images North America
Bobo started his career as a child actor in 'The Best Thief in the World' in 2004. It was a rapid lift-off when he was cast as 'Danny' in 'Zathura: A Space Adventure' in 2005. But his stellar career was probably due to the series, 'The Backyardigans', which we could say he did his entire acting career. That one was a voice character in a children's animated series.
Yeah, he started it in 2004, and his vocal appearance in the last 2013 episode was to be his last for his entire career. Except for a short video, 'To Instigate Blue', in 2014, of course.
There's no evidence Bobo will ever return to the acting world, but when he does make a surprise comeback, there will be many waiting for him. Especially girls after seeing his teenage photos.
Stay tuned and connected to GlamourFame for more Entertainment content.
-->