Zayn Malik Baffles His Fans As He Eats Pizza, Drinks Beer, and Smokes Weed at 6 AM While Promoting His New Album
Published Tue Jan 19 2021 By Eric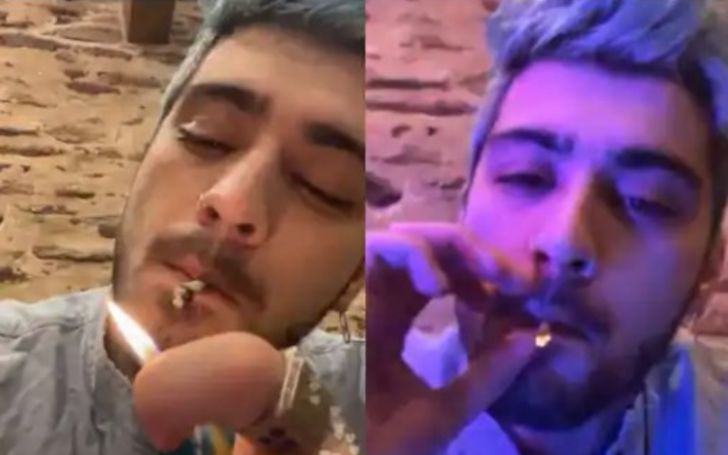 Zayn Malik baffled his fans as he eats pizza, drinks beer, and smoking weed while promoting his new album on Instagram Live.
Zayn Malik recently interacted with his Instagram followers. Specifically, he left fans baffled after smoking weed, drinking a beer, and eating pizza in an Instagram Live to promote his latest album, Nobody Is Listening.
Besides bingeing in the stream, the X Factor star also shared details on his new project. He chatted with his followers about his recent recorded music.
As per Zyan's words, "I've recorded a sick song today. It might seem a bit weird. I just sat at a computer. I looped four bars. But that's all I can say. It's sick, right?'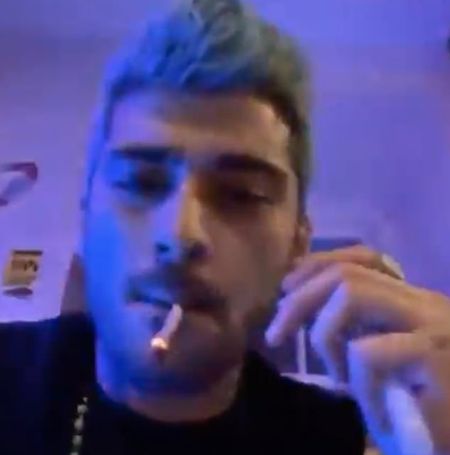 Zayn Malik came live on Instagram to promote his new album Nobody Is Listening on Instagram Live.
Photo Source: Daily Mail
Where the new dad, 28, was enjoying himself sharing details on his new music project, eating pizza, drinking beer, and smoking weed; his fans generate several quires, but not many were linked with his music.
One of Zyan's followers asked, "Why is Zayn getting high and blasting lights and music at 6 am when he supposedly has a baby in the house?" Similarly, another added, 'I really hope Zayn is not at home blasting his album and smoking weed at 4 am with a 4-month-old baby sleeping in the next room.'
Another baffled fan wrote, 'If he's in NYC, he went live at 6 am, which seems an odd time to be smoking a joint and blasting music that loud.' Further, someone else said, 'Anyway, just currently thinking about how Zayn was smoking weed and blasting music at four am with a baby in the house.'
For more news and updates about your favorite stars, please stay connected with us at Glamour Fame.
-->