How Rich is Zedd? What is his Net Worth? All Details Here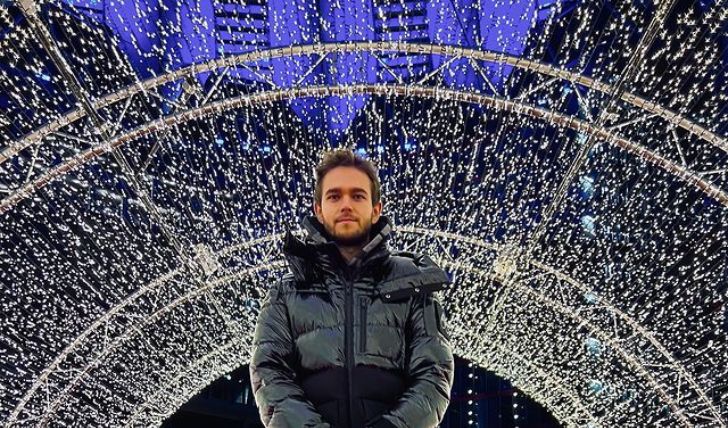 Inside Zedd's soaring net worth: Exclusive details here!
Zedd's appearances upfront on the screen has been limited from the get-go of his musical journey, which started in Kaiserslautern in the early 2000s and took off with 2012 hitmaker Clarity, featuring Foxes. Today, the 32 years old is a world-renowned DJ, songwriter, and record producer.
Real name, Anton Zaslavsk; he was born on September 2, 1989, in Saratov, Soviet Russia, to two musicians. Zedd's family moved to Dansenberg when he was a child and honed their son's musical skills with early training in piano and drums. Zedd forayed into his career with the German band Dioramic in 2002, and following his brief stint, Zedd ventured into a solo career.
What is Zedd's net worth?
From starting his journey with the inconspicuous local band to becoming a Grammy-winning artist, Zedd has come a long way, and so has his bank balance. As per Celebrity Net Worth, the Russian-German DJ has an estimated net worth of a whopping $50 million.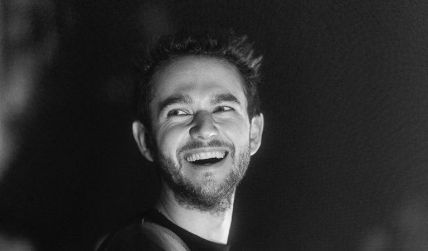 Zedd started his career with the German band Dioramic. Photo Source: Instagram
Best known for his unbeatable flair in electro music, the penchant for which he developed during his brief stint in Dioramic, Zedd has also experimented with different genres over the year. Although Zedd's earnings from musical ventures aren't explicable, the astonishing net worth reveals the rarely explored success that Zedd's career has been.
Check Out: Tom Riley Movies & Net Worth- All Details Here.
Following his departure from Dioramic in 2010, Zedd won two Beatport contests and went on to collaborate with some singers, including the DJ and record producer Skrillex, on his song Scary Monsters and Nice Sprites. Zedd would work with the likes of Justin Bieber, Lady Gaga, Periphery, and recently with Marren Morris, Grey, Ariana Grande, and Alessia Cara.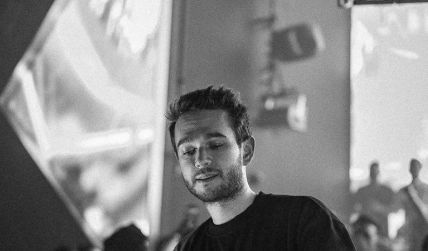 Zedd rose to fame with his debut album 'Clarity.'
Photo Source: Instagram
Zedd's debut album, Clarity, released under the Interscope Records in 2012, charted in the top 10 of Billboard Hot 100 and endowed the DJ with a Grammy and two Billboard music award nominations. Zedd's second studio album, True Colors, features Selena Gomez, Jon Bellion, Troye Sivan; all four singles of the album were top charters. The songwriter's recent singles like The Middle, Stay, Good Thing, Inside Out, and Funny was some highlight of the emerging dance-pop genre.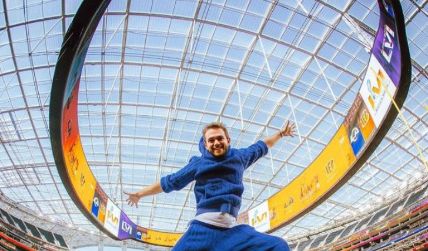 Zedd won a Grammy for his song 'Clarity.'
Photo Source: Instagram
Zedd's hefty expenditure on real estate is also reflective of his soaring wealth. A little after shooting to fame in 2012, the DJ spent $4 million for a home in the Hollywood Hills. In 2018, Zedd paid a whopping $16 million for a property in Beverly Hills and listed the crib for $26.5 million last year. Zedd's previous purchase was a $15.2 million worth mansion, previously owned by Sophie Turner and Joe Jonas.
Zedd as the Super Bowl pregame DJ!
In a press statement, NFL announced Zedd as the official pregame DJ for Super Bowl LVI, which was held on Sunday, February 13, at the SoFi Stadium in Los Angeles. The official Pepsi Super Bowl half-time show starred Snoop Dogg, Eminem, Kendrick Lamar, and more. The Russian-German DJ himself took to Instagram to make the special announcement.
Zedd says he never envisioned himself being a part of the iconic event.
Source: STI Lon
Posting several promotional pictures for his performance in the Super Bowl, the 32 years old wrote, "Super proud to announce that I'll be performing a pregame show at the Super Bowl this year." "LA, catch met at @SOFISTADIUM before #SBLVI kicks off, I will be playing a special set during the pregame show," Zedd tweeted.
Don't Miss: Bridget Moynahan's Net Worth and Earnings: All Details Here.
In his recent interview, Zedd expresses his astonishment upon learning that he would be the official DJ this year. Zedd says he never envisioned himself being a part of the iconic event. "I found out it's happening, and I didn't want to be too happy until I knew it was happening, because sometimes something happens, and then it doesn't. But yeah, this one is actually happening, so I'm super excited," Zedd revealed.
For more information and news on your favorite stars, stay connected to glamour fame.
-->