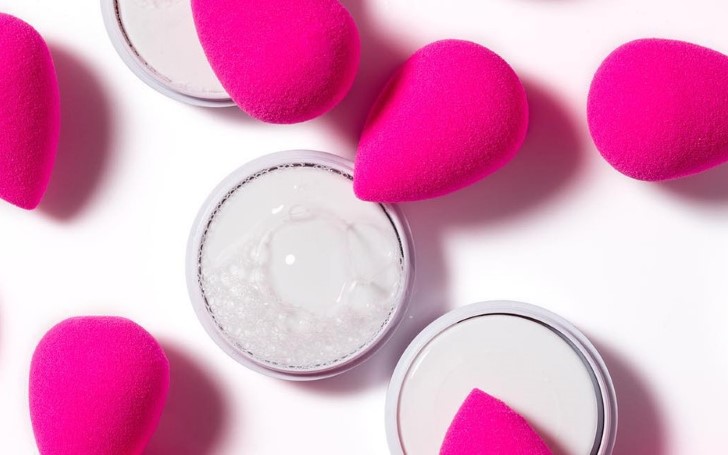 Beauty Blenders has completely changed the makeup game. These blenders can be used both in dry and wet and can also be used on cream and powder products. Similarly, it provides a seamless and more blended look which prevents cakey makeup.
These blenders are multitasking and assist us to apply our foundation, concealer, and powder easier than ever.
Now, when it comes to cleaning those blenders, it is very important. If you are rinsing it by the top, then you are only removing the top layer of makeup. We hate to tell you but, there could be some germs or bacteria hiding inside the blender.
Another Popular Post: Best Makeup Brands in The World
Sometimes, the skin problems you faced might be because of those dirty sponges. We are here to rescue you from those problems.
Don't Miss: 10 Ultra Moisturizing Balms to Save Your Lips This Winter
Here are some of the simple steps to clean the beauty blenders:
SOURCE: wikihow
1. In the first place run the sponge under the water. Make sure it soaked well. You can also squeeze it in order to remove the make-up which sticks into it.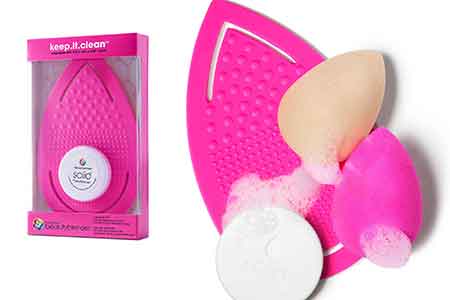 SOURCE: ninaubhi
2. In the second step, you can use any soap, shampoo or can use blender cleanser to clean the blender.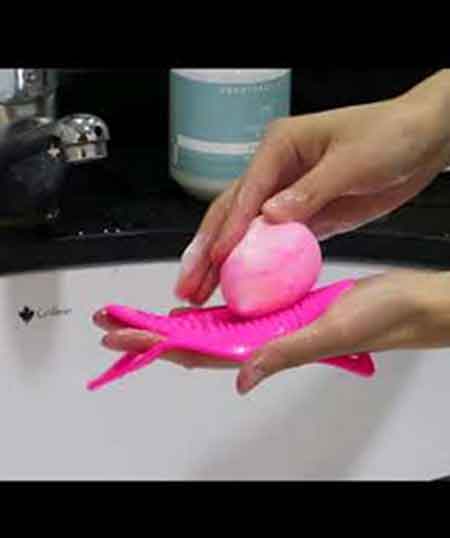 SOURCE: YouTube
Above given tool can be used to scrub the blender on it. This process will help you to remove all the make-up and the bacterias as well. You can repeat it if the makeup did not come out.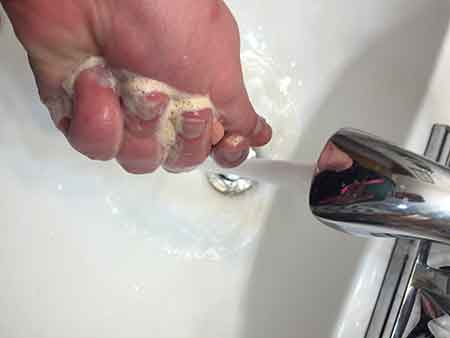 SOURCE: Love Kimber Nicole
3. After applying shampoo, soap, or cleanser, it's time to rinse the sponge. Squeeze the blender to make it clean. Make sure that the blender is clean.
SOURCE: wikihow
4. Now you have to dry your sponge. Dap it on a clean towel to absorb the water or allow it to air dry.
You can also use a wet sponge but using it after drying would be best.
See more: 10 Ways to Wear 2019's Favorite Color
5. You should repeat the steps after using the blender. Rising with warm water after each use can also help to prevent the germs.
Here is the video which shows all of the above steps:
At last, if you find a mold in your blender then stop using it immediately.
-->