24/7 Retinol Eye Cream from Dr. Brandt Skincare - Everything You Need to Know!
Published Thu Dec 12 2019 By Alizeh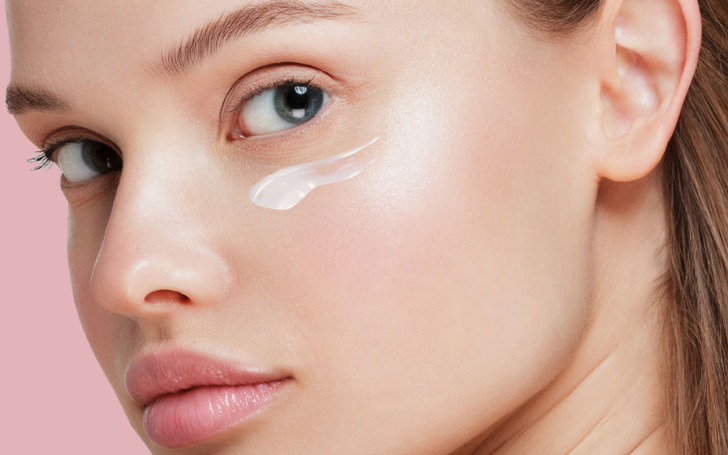 A new skincare product is being hyped up in the beauty industry for people who are constantly looking for the best products for their skincare regimen. It's Dr. Brandt Skincare 24/7 Retinol Eye Cream. The cream is a potent, yet gentle illuminating and age-fighting eye cream formulated with time-release retinol to smooth the appearance of lines and wrinkles.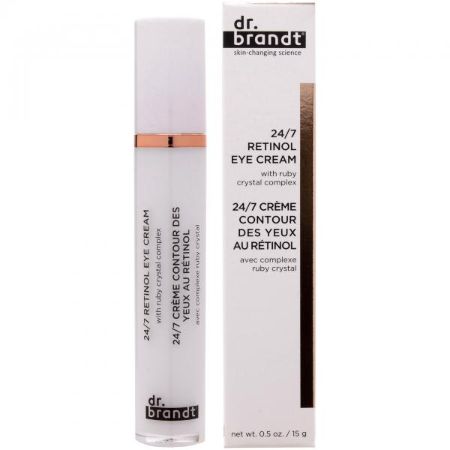 Dr. Brandt 24/7 Skincare Retinol eye cream.
Source: Strawberrynet
According to WebMD, Retinol is said to be the best element for skincare that boosts the amount of collagen and plump out the skin, reducing fine lines and wrinkles. It also improves skin tone and color and reduces mottled patches. Made from vitamin A, Retinol is added to creams that go on your skin.
How Does the Product Work?
The product is known to be potent yet gentle light-reflecting and age-fighting cream creating amazingly bright, captivating eyes. The combination of retinol and a specially formulated ruby crystal complex helps illuminate eye contour while smoothing fine lines, also reducing wrinkles, and infusing the skin with moisture for a supple, youthful-looking eye area.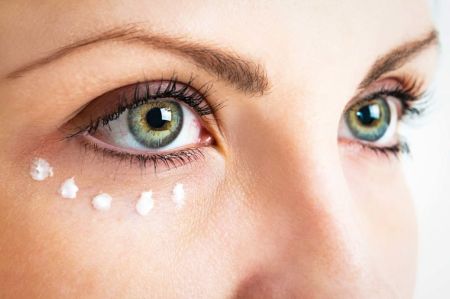 Application of the eye cream.
Source: Pinterest
Eye cream is the solution for:
Fine lines and wrinkles
Dark circles
Dry skin around the eye area.
Fights Ageing.
Illuminates eye contour
Eliminates puffiness
A combination of micro ruby crystals, optical diffusers, and skin illuminators work together to soften the lines around the eyes and provide a youthful, brighter eye contour.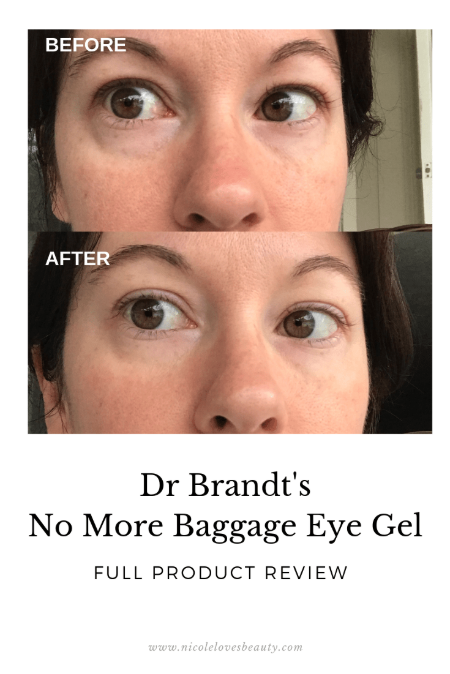 Before and after illustration of using the eye cream.
Source: nicolelovesbeauty.com
The formula infused with olive-fruit pulp is packed with antioxidants to soothe and nourish the skin, combat redness, and protect against environmental skin stressors. Which is good for the skincare regimen.
The product is formulated without:
Parabens
Sulfates
Phthalates
Also read: How to Get Rid of Dark Circles Under Your Eyes Fast?
What are the Cons?
Every skincare product has its pros and cons, different people have different skin type and the cream may not suit them all. According to Gorgeous Girl, following are the possible cons of the product:
This product is a bit expensive for anyone on a budget.
The eye treatment contains fragrant ingredients, which may irritate, especially in conjunction with retinol.
There are very few anti-aging ingredients included in this formulation.
Customers claim this product caused their skin to dry out.
There are very few customer reviews available.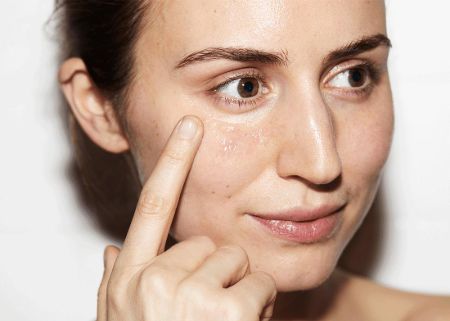 Retinol results without skin Irritation.
Source: renskincare.com
How have customers received the product?
The Eye Cream retails for $55.00 for 0.5 oz. of the product on several well-known skincare retailer websites and Dr. Brandt's website. Customers have written reviews about the eye cream on various retail brand sites like Sephora, Ulta, and YouTube.
Positive review outweighs the negative ones, the customers seem satisfied with the product expressing how they have seen results in a few weeks. "Fantastic product. I've been using it for a couple of weeks and I do see results around my eyes. Crow's feet, as well as the upper eyelid, appears to be much firmer. A little goes a long way, it goes on smooth and has no smell. Would repurchase," said a customer.
Watch: the review of Dr. brandt eye cream.
The product is well received by the customers however, there are some complaints about the product not working at all and causing skin irritation. It is recommended to read about the ingredients then use the product.
Since the product is exclusive, it runs out soon and is only available in popular skincare retailer brands. Even though the product doesn't have many complains, the skin around the eye is sensitive so customers need to perform a thorough research and know about the product before using it.
Tune in to Glamourfame.com for more beauty tips.
-->