5 Best Electric Razor for Women on the Basis of Review
The 5 Best Electric Razors in Market Currently: Instant Smooth Skin is No Longer a Dream!
We know you've got plenty of ways to get rid of the persistent hair, starting from waxing, epilators, sugaring, and various hair removal cream, but what's better than a razor that gets the job done in seconds. A shaver is not recommended to be used regularly. Still, as per experts, an electric razor is a better alternative as it prevents irritation and burns, unlike the manual shaver with a blade.
Amid the ongoing pandemic and lengthy, tedious lockdown last year, with parlors and salons closed, consumers have come back to removing their hair the old traditional way. If you, too, have been trying to get your hands on an excellent electric razor and don't what to pick, worry not, because ahead, we've listed the best dermatologist-certified razors that you'll love.
1. Braun Silk-épil 9 Wet and Dry Cordless Shaver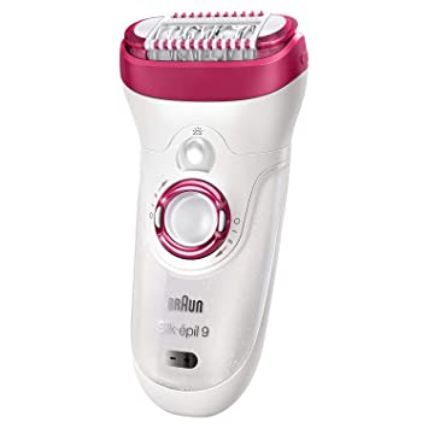 Source: Amazon
It is a little bit on the pricier side, but we assure you it is worth the money you'll pay. The Braun silk-épil 9 fulfills all the criteria of an excellent shaver. The rechargeable device is both a razor and epilator. With its double speed option, it removes hair twice as fast as any other razor. It is priced at $179.94 on Amazon.
2. Philips SatinShave Advanced Wet & Dry Women's Electric Shaver
Source: Amazon
The Philips Satinshave electric razor comes with hypoallergenic flexing oil, ensuring it is safe for sensitive skin. The brand promises smooth skin without scratches with its rounded trimmer tips. The best part-it also comes with a bikini trimming comb, a soft glide cap, and a skin stretcher cap. It is priced at a mere $40.
Check Out: Is it Bad to Wear Bra While Sleeping? How a Bra Cause Breast Cancer?
3. Remington Smooth and Silky Shaver!
Source: Amazon.
Remington Smooth and Silky shaver were listed in Cosmopolitians' best razor of 2021. The four-blade device with a moisturizing strip gives a close and smooth shave. The rechargeable shaver comes with an angled head that stays close to the skin, delivering a swift and smooth finish in seconds. It can be used in the shower and with shaving gel. Its almond strip provides your skin the extra nourishment while shaving. It is priced at $37.
Recommended: Top 10 Weight Loss Supplements!
4. Magnitone GoBare! Compact Mini Lady Shaver!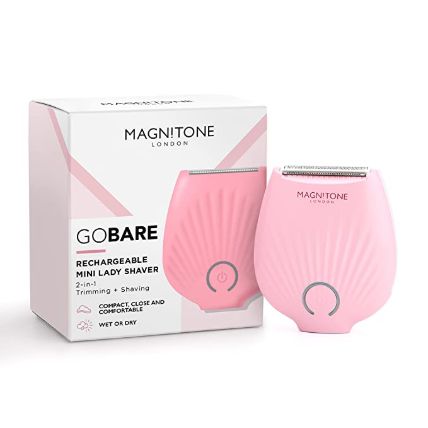 Source: Amazon
This cute, mini-sized electric razor is a must-have. It is handy, showerproof, delivers all the results that one looks for in a quality razor. And you can use it in the shower, with gel, or on dry skin. The shell-shaped razor is hailed for its battery life. For £23.99, this device is a steal.
5. Brori Shaver Bikini Trimmer!
Source: Hair & Beauty
Broro electric razor has received fantastic feedback from customers worldwide. The device delivers a quick, efficient shave, thanks to its LED light that catches even the most delicate hair in your armpits, legs, and bikini area. The rechargeable and cordless razor is gentle to your skin and your pocket. It is priced at $27 on Amazon.
For more similar content, stay connected to Glamour Fame.
-->