5 Tinted Sunglasses You Should Buy For Summer 2021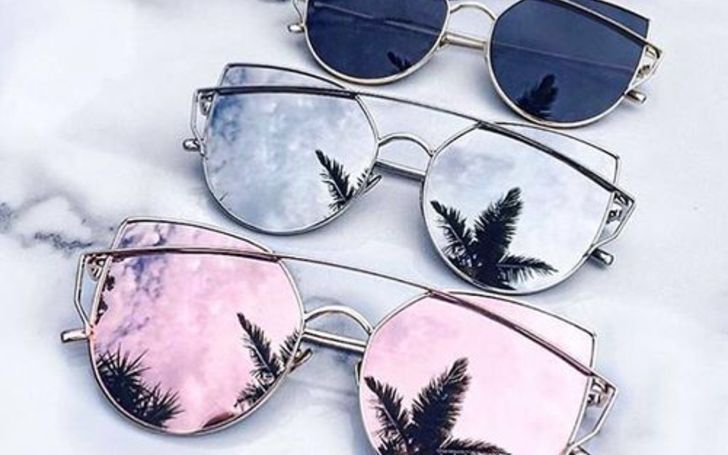 Are you a travel junkie? Or do you love being at par with the new trend? Well, whatever the case may be, preparing can never go wrong.
In today's fashion era, we've seen styles revolving every now and then. One of the essential accessory to complete our look are a good pair of sunglasses that easily elevate your look.
Now that we're almost ready to welcome summer with open arms, we gotta be prepared to battle the heat with just the right shades!
Here we've brought you the exact pick for five tinted sunglasses you should check out for this summer 2021.
Geometric Sunglasses
The beauty of these chic geometric glasses is that they provide more structure to your orbicular bones. One thing is that these shades will definitely get you noticed in a crowd for their shape and uniqueness.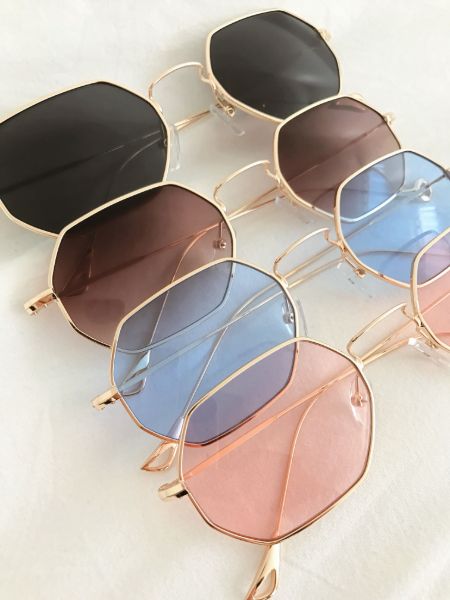 Geometric Glasses in different shades!
Photo Source: Pinterest
But mind you, not everybody can rock this look, so you might want to figure out your face shape beforehand. Particularly round-faced ones can hope to style this look with their everyday casual wear.
Round Sunglasses
Now, these glasses are what you've probably seen every now and then. In order to relate to the look, imagine John Lenon, and there you go!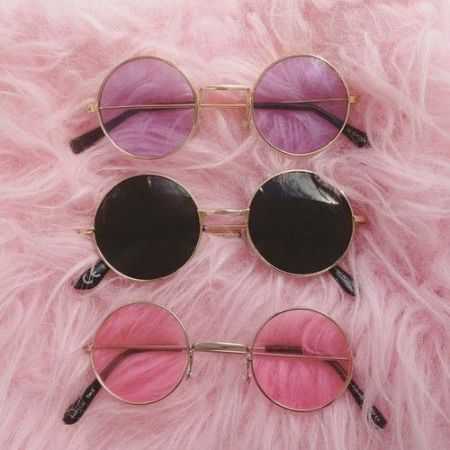 The John Lenon look with a little kick.
Photo Source: Pinterest
Marie Wilkinson, the design director at Cutler and Gross, says, "Those with square- and diamond-shaped faces would best suit these frames, as circular designs work best on those with natural angles."
Colorful Sunglasses
What would be a better summer look than some colorful sunglasses to adorn your perfect look? One of the plus points of these glasses is that they're super comfortable and well-behaved classics.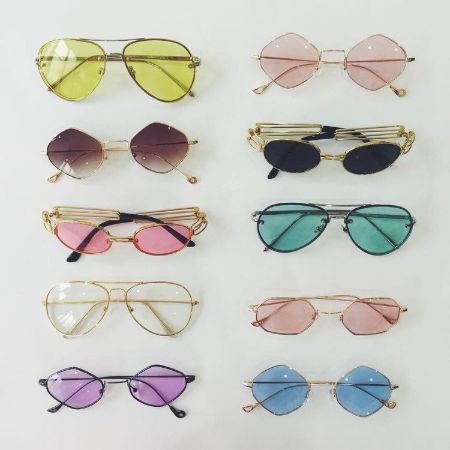 Colorful Shades in any style, take your pick.
Photo Source: Pinterest
These are perfect for seeing life in bright and popping colors like yellow, blue, and red. Well, of course, it won't precisely fit your everyday look, as you might need to style accordingly, but that's what fashion is. A bit of nudging here and there, and you're done.
Aviator Sunglasses
Aviators are probably one of those universal looks that faced their own share of making a comeback and then cooling down every once in a while. This season they seem to lure back into the trend once again.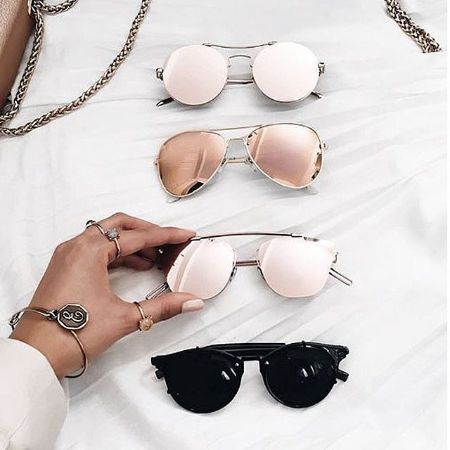 Chic turn to classic aviators.
Photo Source: Pinterest
Yet again, Wilkinson says, "Popular for decades and known as the original pilot's sunglasses, aviators are making a big comeback," She also added, This time, the main update is that they are predominantly made in acetate, with a single brow bridge for extra fashion nous."
Top Bar Sunglasses
Some glasses make you fit in the crowd, and then there's another, which is meant to make people take a double look at you.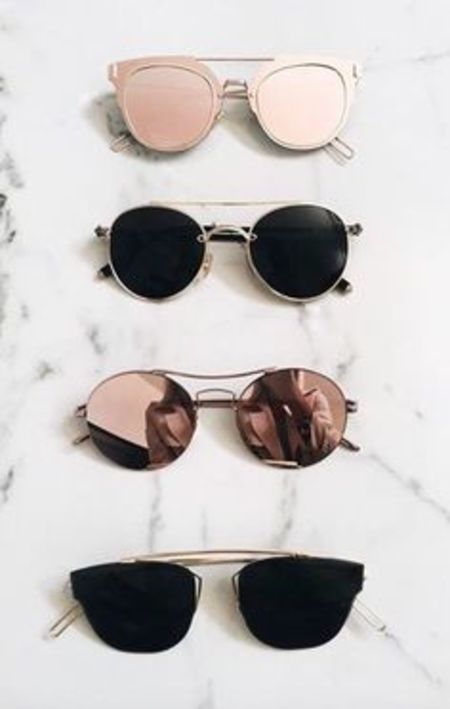 Top Bar Sunglasses!
Photo Source: Pinterest
The top bar sunglasses are what you call a bolder version of aviator design with the top bar that takes a flight path. You should certainly look at the new innovations focused on thinner profile looks rather than the chunky ones.
You may also like: The Princess Bride's Cary Elwes Sparks Plastic Surgery Claims As Actors Lose Face
Well, these were a list of some of the tinted glasses you should seek out this summer 2021. Before bidding adieu, make sure you follow Glamour Fame for more of these reads on fashion, lifestyle, and celebrity biz.
-->