'The Princess Bride's Cary Elwes Sparks Plastic Surgery Claims As Actors Lose Face
Published Mon Sep 14 2020 By Sea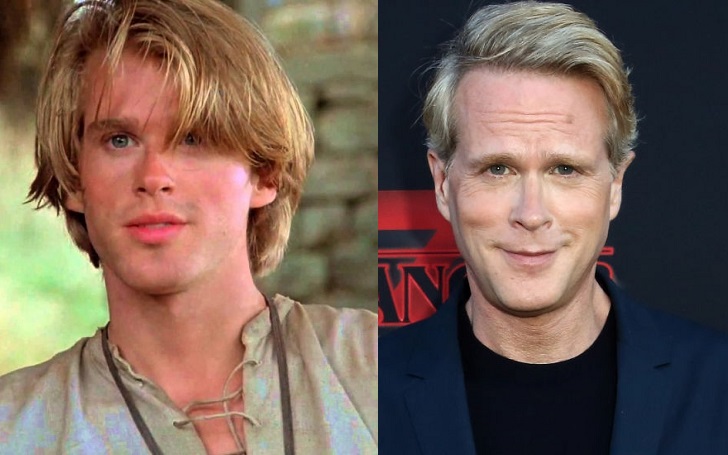 Yeah, there was a time. Even now, as new people watch the 1987 hit 'The Princess Bride', they become fans so quickly as they fall in love with Cary Elwes. There's a reason actors are labeled 'iconic'.
And it's not just the case of one movie. For someone with so many acting credits as himself, it's surprising people have not been keeping up with his involvement in the industry. Even now, he's got seven projects lined up to be released.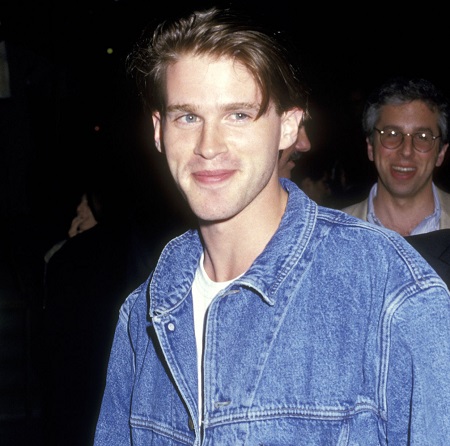 It's how he used to look like.
Photo Credit: Ron Galella, Ron Galella Collection via Getty Images
Either way, the question of the ages is profoundly related to the actor's face, as it's been for all the cast members of 'The Princess Bride'. As is what happens when one grows up, people start to lose face, not in their image but literally. And a side-by-side comparison might just freak you out, but that's rarely a case to accuse someone of plastic surgery.
Cary Elwes Accused of Plastic Surgery in His 'Stranger Things' Appearance
It's safe to say Netflix bringing 'Stranger Things' has brought forth a completely new fanbase into the industry. But not everyone really feels that way. For those missing the good old days, it's not particularly impressive. So when Cary Elwes was introduced into the cast, they were not particularly thrilled.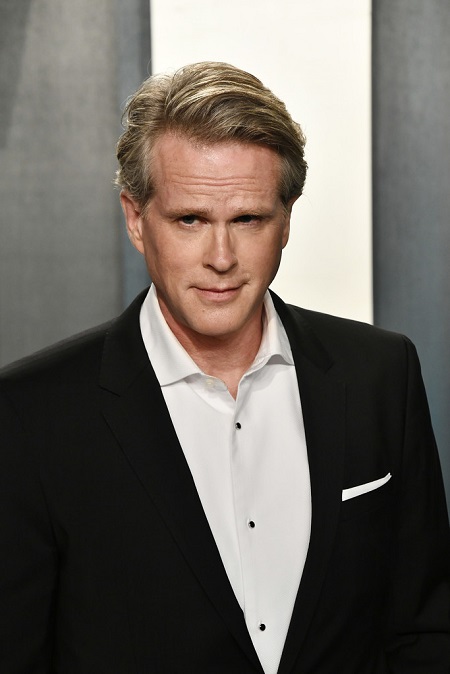 And that look is almost constant.
Photo Credit: Frazer Harrison, Getty Images
Not that the show was not appealing to those fans (although their comments really do say it's not, literally), those who were kind of excited to see Elwes were thrown off by one particular thing about him — his looks. It's not really about how he's aged, now almost 58, but rather an estimation that he's had plastic surgery and was hard to watch.
Also See: 'Star Trek' Icon Jolene Blalock Accused of Plastic Surgery
"Cary Elwes is hard to watch in the newest season. Wayyyyyyyy too much plastic surgery makes it hard for him to make facial expressions," one viewer suggested a comment pondering over whether to watch Season 3 because of Elwes in an online forum. "Also, his acting is subpar. I've loved him in everything else I've seen him in, but this was all around disappointing. Spare yourself."
It's saying something about his acting abilities, but the topic was really about how good 'Stranger Things' was to the viewers. Either way, it's doubtful if he really did go under the knife. Men do too, of course.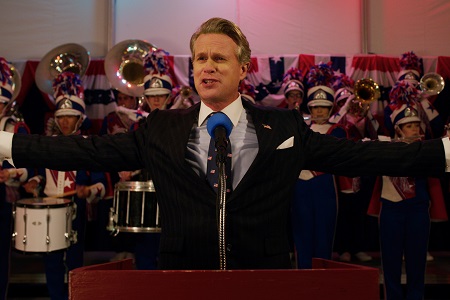 Elwes plays the spiteful Mayor Larry Kline on 'Stranger Things'.
Photo Source: Stranger Things, Netflix
'The Princess Bride's Robin Wright said she'd been tempted to get a facelift, breast implants and whatnot from the industry itself (she's plastic surgery-free, by the way). And it's not rare to see men getting facelifts to the point which they can't move their face, or just look unrecognizable in general.
In Elwes' case, it unlike to say he's unable to move the skin on his face. Well, not completely. But it's still left for discussion until he reveals his secret. As it feels tempting for anyone to guess the procedure he may have gotten, Botox seems like the likeliest candidate.
Next: John Travolta Probably Should Not Deny Plastic Surgery Anymore
Of course, it's not our general opinion. It's just what is on everyone's minds. One can't condemn someone from thinking of it, but people are too quick to jump into conclusion. However, it is important to note that Botox is not classified under the term 'plastic surgery' by professionals. So that doesn't count, really.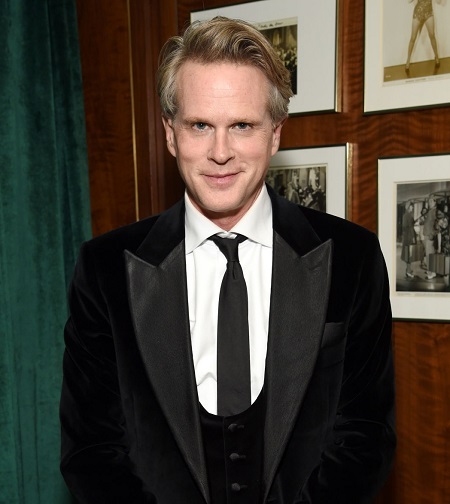 The likely face he makes when questioned about plastic surgery.
Photo Credit: Michael Kovac, Getty Images
So it remains to be seen if he's really visited the surgeon's office to get something really significant. And while the assumptions run wild, his status will keep him in the industry for quite some time. Anyone intending to enjoy his performance will keep getting it.
Stay tuned and connected to GlamourFame for more celebrity plastic surgery content.
-->