What Is 50 Cent's Net Worth?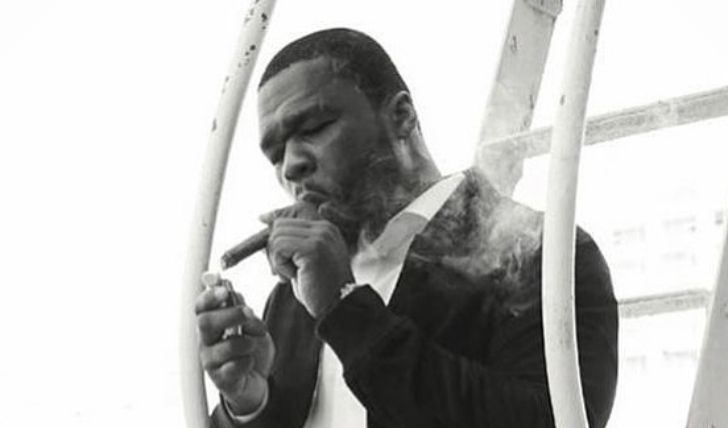 Inside the hip-hop legend's massive net worth: The complete breakdown here!
A rapper, actor, and businessman, Curtis Jackson, better known as 50 Cent, is not just a multi-hyphenated star. His career may have downsized in the last half-decade, with the emergence and overtaking of new hip-hop sub-genres, but there's no doubt that Cent is and will always be a legend and a certified heavyweight in the arena.
Born Curtis James Jackson III on July 6, 1975, in Queens, New York, the rapper-turned-tycoon lived a typical early life of a rapper, marred and misshaped by a tumultuous household and a crime-filled neighborhood. As a teenager, Jackson was dealing narcotics, and at 19, he served a sentence at a boot camp. Curtis started performing under the moniker 50 Cent following his six months stint in the camp and got his break with his controversial yet hit single, How to Rob.
What Is 50 Cent's Net Worth?
According to Celebrity Net Worth, the rapper has amassed an estimated net worth of $40 million in his 25 years long career. Jackson would have boasted a lot more, but the Die Tryin crooner is about the "flaunt it if you got it" lifestyle. Earlier this year, Cent splurged a whopping $125,000 on wine at the International Wine Competition Uncorked.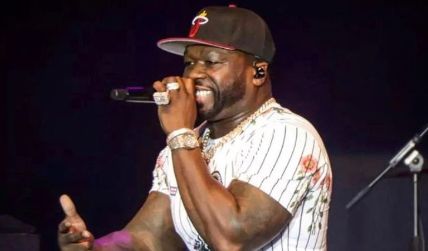 Cent released his debut single 'How to Rob' in 1999.
Photo Source: Instagram
Known for his ostensibly lavish lifestyle, Cent's estimated net worth once stood at $260 million, which he had earned from his various successful endeavors. At his lowest, he filed for chapter 11 bankruptcy in 2015. The Grammy-winning rapper may not be in his prime now, but he is doing well. Cent's singing career started with his underground single How to Rob, followed by his album Power of the Dollar.
Don't Miss: What is Luke Bryan's Net Worth? All Details Here!
During his slow and steady climb to fame and money, Jackson suffered a gun shooting, a dissolved contract with Columbia Records, and a blocklist in the recording industry. Jackson's career gained momentum when Eminem helped him reach Dr. Dre, who offered Jackson a sweet $1 million deal to sign with his label Aftermath Entertainment.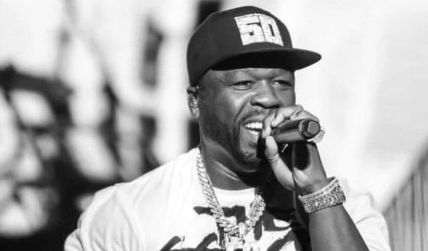 Jackson's career took off after he signed a deal with Dr. Dre's Aftermath Entertainment.
Photo Source: Instagram
Cent's career only accelerated after the release of his second mixtape, No Mercy, No Fear. The Queens-born rapper's potential was realized with his album Get Rich or Die Tryin. Cent has since released five studio albums, ten mixtapes, four compilation videos, and 76 singles. His other ventures, including his record label, G-Unit, and G-Unit clothing company, have also catered to his prosperity.
Recommended: What is Blake Jenner's Net Worth? All Details Here!
Cent has also branched his repertoire into acting over the years and has starred in the crime drama Get Rich or Die Tryin, which grossed $46.4 million, Dead Man Running, Escape Plan 2: Hades, and the 2019 thriller Escape Plan: The extractors. The rapper-turned-businessman is believed to have raked a hefty sum from investment and The Money Team, a boxing promotion company he founded in 2012.
50 Cents Files for Bankruptcy!
When the hip-hop legend filed for chapter 11 bankruptcy in July 2015, many wondered how Cent plunged to that state from being one of the highest-earnings rappers. Cent soon revealed that the move was also a precautionary step. "I'm taking the precautions that any other good businessman would take in this situation," Cent said.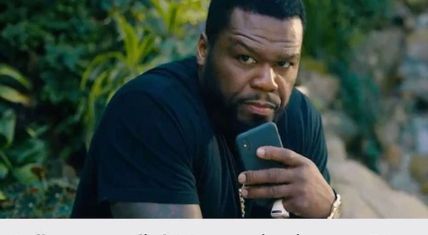 Cent filed for chapter 11 bankruptcy in 2015.
Photo Source: Instagram
Cent's decision to file for bankruptcy came days after a jury ordered the rapper to pay Lastonia Leviston $5 million for posting her sex tape on the internet. The rapper had also suffered a failed business deal worth $2 million and several other damages. The Beg for Mercy hitmaker says filing for bankruptcy helped start afresh- as executive producer.
Cent calls bankruptcy filing a precautionary method.
Source: ET
"Businesspeople will do that in a heartbeat before losing money," Jackson explains while drawing a parallel with Donald Trump, who also filed for bankruptcy despite his billion-dollar fortune. The rapper adds, "because it means they have the ability to be secure and invest again. It means you're reorganizing your finances, but it does stop things from moving that you don't want moving forward."
50 Cents Ends Deal with STARZ!
The executive producer has decided not to renew his partnership with Starz once it expires. Curtis took to his Instagram to announce that he will soon be a free agent in the entertainment industry. "09-17-22 official day of really owning my content and deciding where and how I do it moving forward," the rapper wrote.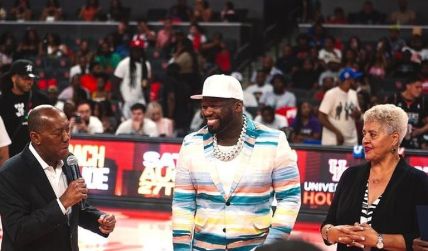 "No hard feelings, but I'm out," Cent says while announcing his exit from STARZ.
Photo Source: Instagram
Jackson has been in a four-year contract with the Lionsgate-owned cable banner and has starred in its crime drama Power, which ran successfully, even spawning a franchise, from June 2014 to February 2020. The Grammy winner perhaps shares a dispute, monetary or creative, with the Lionsgate-owned cable because the move didn't drop out of the blue. The rapper shared his plans to exit the contract earlier this year.
"This is me packing my stuff, STARZ, sucks, my deal is up over here and I'm out," Cent said. Along with his recent announcement on Instagram, Jackson also alluded to no bitter relationship with the channel. "This is my vibe right now! STARZ, deal done. We had nothing but success so no hard feelings. I'm out and I'll let you know where we are going shortly," he wrote.
Stay connected to glamour fame for more.
-->