What Is Luke Bryan's Net worth as of 2022? All Details Here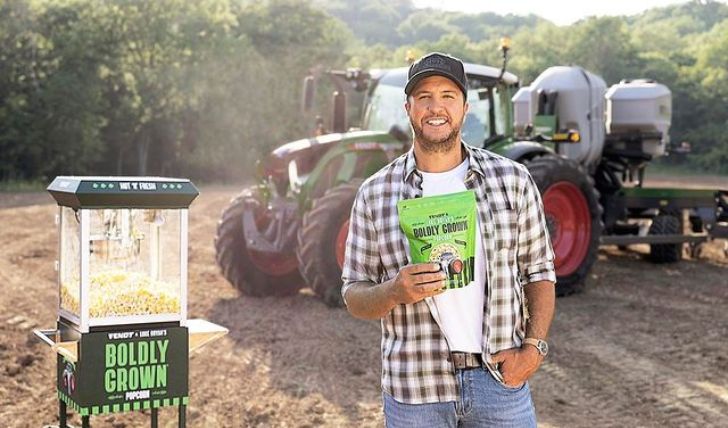 Inside Luke Bryan's massive net worth: The complete breakdown here!
A singer-songwriter, Luke Bryan has long dominated the country genre as one of the most successful artists. In recent years, the award-winning singer has pushed his repertoire further by landing the coveted judge spot on American Idol and has garnered plenty of love from the show's audience. In his 25 years long career in the industry, Luke has released seven studio albums and has amassed a host of accolades.
Bryan, 46, is a native of Leesburg, Georgia, but it was in Nashville where he gained initial success as a songwriter. Bryan gained early recognition with the single Good Directions, which he co-wrote with Rachel Thibodeau. The Georgia-born was an instant hit when he released his debut album; I'll Stay Me, under Capital Records Nashville in 2007.
What is Luke Bryan's Net Worth?
Deemed one of the best-selling country singers, with over 75 million records sold, Luke Boasts a staggering earning. According to the wealth website Celebrity Net Worth, the Crash My Party hitmaker has an estimated net worth of $160 million as of 2022. One doesn't have to look very far to track the source of Bryan's massive fortune. The country singer reportedly raked a whopping $50 million between 2017 and 2018.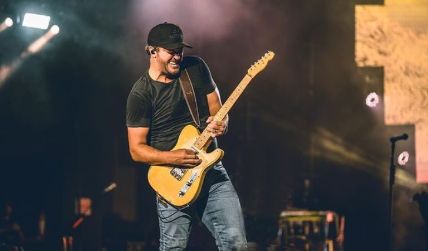 Luke is one of the highest-paid artists in the world.
Photo Source: Instagram
While Luke's impressive career remains the most significant contributor to his wealth, the Georgia-born has forged a few more ventures from which he pulls a hefty dough. Following a notable stint as a songwriter, Luke launched his singing career with his debut single, All My Friends Say, in 2007, followed by his debut album, I'll Stay Me. Some of Luke's singles from his debut, including, We Rode in Trucks, and Country Man, were chart-toppers. The songwriter-turned-singer has since maintained an expeditious profile.
Don't Miss: Tiffany Haddish's Net Worth Revealed Amid Child Sexual Abuse Allegations.
Bryan cemented his portfolio with consecutive award-winning albums like Doin' My Thing, Tailgates & Tanlines, Crash My Party, Kill the Lights, and Born Here, Live Here, Die Here. Luke's multiple EPs, including Spring Break with All My Friends, Spring Break 2. Hangover Edition, and Spring Break 4. Suntan City garnered similar acclamation.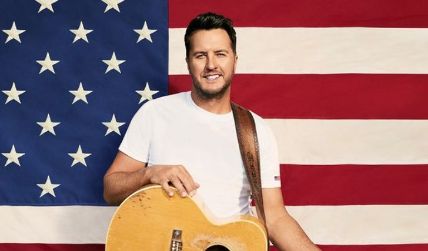 Bryan reportedly raked an estimated $12 million a year on 'American Idol.'
Photo Source: Instagram
The five-time ACM award winner reportedly charges an estimated $1 million per show and thereby sustains his stature as one of the highest-paid artists. Since 2018, the country singer has also taken over the coveted spot of a judge at American Idol, for which he is reportedly paid approximately $12 million per year.
Recommended: Joey King's Net Worth Revealed.
Bryan's other venture includes Buck Commander, which sells hunting gear and equipment. The ACM award winner founded his own record label, 32 Bridge Entertainment, in 2018. The label was established under Bryan's label, Universal Music Group, in Nashville. Country musician Jon Langston was the first artist to sign with Luke's label.
Inside Luke Bryan's 2020 'Farm Tour'
The country heavyweight has kicked off his much-anticipated 2022 Farm Tour, and fans are flocking to the scheduled places. The Kill the Lights crooner announced his 13th Farm Tour dates earlier this year in May, and as promised, Bryan's first concert commenced on September 15 at Spangler Farms in Monroeville.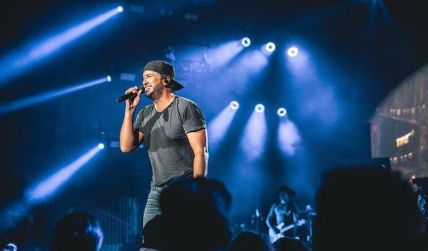 Bryan explains the significance of his annual Farm Tour.
Photo Source: Instagram
"I look forward to these shows everywhere mainly because of the meaning behind them and why it was so important to me to start the Farm Tour thirteen years ago," the country superstar says ahead of his tour. "It has allowed communities who don't normally get a concert in their areas to experience a fun night all while lifting up the American farmer," Luke explains.
Luke Bryan has kicked off his 13th Farm Tour.
Source: WANE 15 News
Along with the annual fun period in the designated small town areas, local businessmen have also reported a boost in sales and visitors. "If you live in Monroeville, there's like three cars a day, and then you get 3000 cars or 5000 cars," a local says, stating the impacts of Bryan's concerts on their business.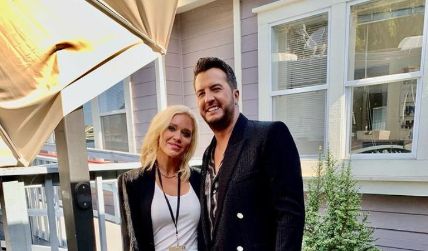 Bryan has been married to Caroline Boyer since 2006.
Photo Source: Instagram
Bryan's concert tickets start at $19 and go to $120. After Monroeville, the 46-year-old singer is set to draw thousands of country fans at Mechanicsburg, Fowlerville, Murdock, Boone, and Eyota. Bryne's annual tour also has a philanthropic aspect attached to it. The country singer, along with its partnering sponsor Bayer, aims to provide 1 million meals via Feeding America. Since the commencement of Bryan and Bayer's alliance, an estimated $180,000 has been donated to Feeding America food banks and farmers.
Stay connected to glamour fame for more.
-->