Joey King's Net Worth Revealed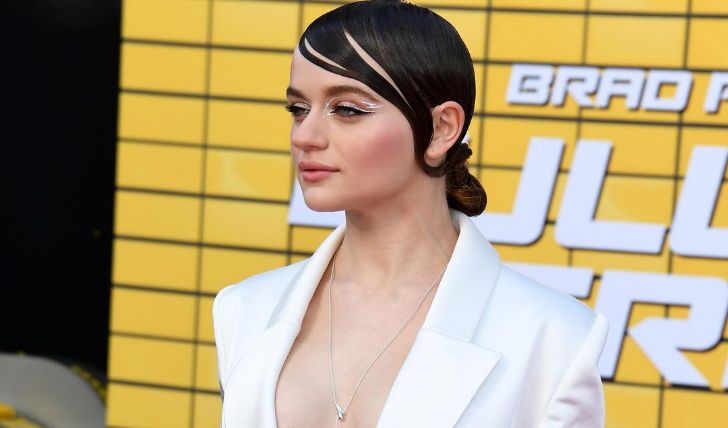 What is Joey King's net worth as of 2022: The complete breakdown here!
You might remember the actress from The Kissing Booth, a Netflix teen romantic comedy she headlined in 2018, but Joey King is actually a Hollywood veteran with credits dating as far back as 2008, and do note that she is only 23 years old. The young actress has been one of the most talked about stars as she headlines some high-profile projects like Bullet Train, a Brad Pitt starrer, and the recently released series The Princess.
Joey Lynn King was born on July 30, 1999, in Los Angeles, California. Her venture on the screen started as young as when she was four, with commercial gigs. Consistent work in front of the camera propelled Joey to debut in the 2008 animated film Horton Hears a Who!, in which she voiced a character. With more than dozens of credits under her belt, King is today an Emmy-nominated actress.
What is Joey King's Net Worth?
King may have an extensive work history, but it was only after she played the role of Elle Evans in Netflix's The Kissing Booth that she witnessed a sudden surge in her fandom and notability. According to the wealth website Celebrity Net Worth, the Emmy nominee has an estimated net worth of $4 million, and the actress is only starting.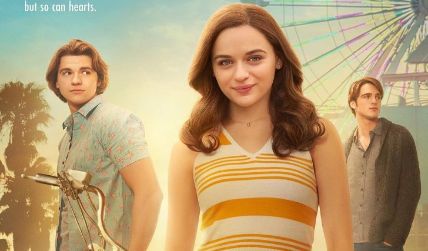 King rose to fame with Netflix's rom-com 'The Kissing Booth.'
Photo Source: Instagram
As per several reports, King's fees and net worth are going to explode at a substantial rate in the next few years. As a child actor, King had amassed more than 100 credits in commercial gigs before she moved into shows and movies. Her early credits include The Suite Life of Zack and Cody, Malcolm in the Middle, Entourage, CSI, Ramona and Beezus, New Girl, and Crazy, Stupid, Love.
Don't Miss: Inside Martin Lawrence's Net Worth and Earnings.
Before rising to become one of the best young talents, King had minor roles in high-profile projects like Christopher Nolan's The Dark Knight Rises, which grossed over $1 billion; although it is doubtful that the flick's commercial success contributed any large amount to Joey's bank balance, given she was an unknown name at the time.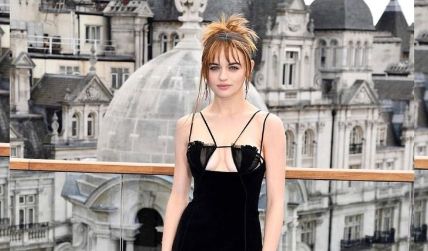 King started acting at the age of four.
Photo Source: Instagram
Call it her girl next door aura or her almost non-celebrity features, King's work has mostly flown under the radar despite her stellar work. The actress's credits also extend to Oz the Great and Powerful, which grossed $493.3 million, The Conjuring, a $319.5 million grosser; and her starrer Wish Upon, which grossed $23.5 million.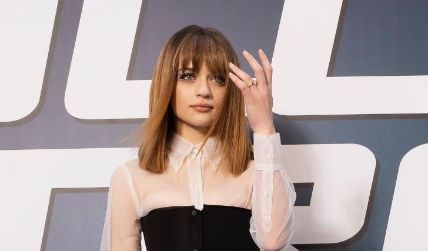 The Emmy-nominated actress starred opposite Brad Pitt in the recently released 'Bullet Train.'
Photo Source: Instagram
King starred alongside Joel Courtney and Jacob Elordi in the 2018 rom-com The Kissing Booth, which despite low ratings, became the trio's claim to fame in the showbiz world. King, Courtney, and Elordi have since reprised their adored roles in the movie's follow-ups, The Kissing Booth 2 and The Kissing Booth 3. It is estimated that the headlining trio was paid anywhere between $1 million to $2 million for the franchise.
Joey King's Must-Watch Upcoming!
King recently starred in a number of flicks, and the actress's schedule is jam-packed for the upcoming years. The 23-year-old is filming for her upcoming action fantasy, The Uglies, directed by Joseph McGinty Nichol. Based on Scott Westerfeld's novel of the same name, the film will be set in a post-apocalyptic society.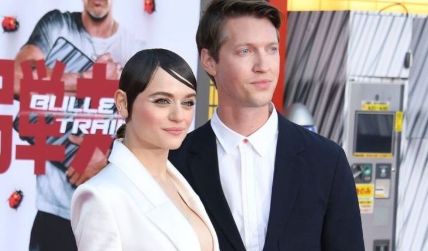 King is gearing to star in the upcoming 'The Uglies', alongside Zac Efron and Nicole Kidman.
Photo Source: Instagram
The Uglies, also starring Keith Powers, Brianne Tju, Chase Stokes, and Laverne Cox, is expected to be released via streaming on Netflix. "I was really lucky that [Netflix was] on board with it, and that we got not only Scott Westerfeld's stamp of approval, but his enthusiasm. He is so excited and I'm such a fan of his," King said while dishing on her upcoming.
Recommended: Riley Keough's Net Worth 2022: Complete Breakdown of her Earnings.
Joey, 23, who recently starred as The Prince opposite Pitt in the action-comedy Bullet Train, which grossed $174.9 million, is also gearing up for the release of the Netflix film The Family Affair, also starring Zac Efron and Nicole Kidman. The much-anticipated star-studded rom-com will tell the story of a young woman, her mother, and her movie star boss.
The 23-year-old actress is engaged to director Steven Piet.
Source: Access
King's latest released flicks include the period action thriller The Princess, which has grossed $26 million at the box office. The King starrer also featured Dominic Cooper, Olga Kurylenko, Ngô Thanh Vân, and Ed Stoppard in its cast ensemble. The LA-born headlined the sci-fi romance film The In Between, released on April 8, 2022. King has been engaged to director Steven Piet since 2019.
Stay connected to glamour fame for more.
-->