7 Fashion Trends You Should Definitely Check Out for Spring 2020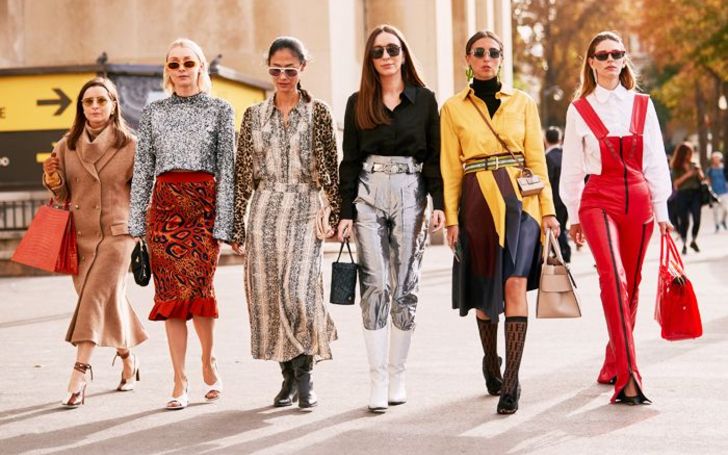 We know, in the midst of getting bundled up in 2020's harsh winter, it's crazy to even think about hitting the streets with your spring attire. Following fashion trends can be such a hard thing.
With spring just around the corner, if you're wondering about fashion trends, fret not, we've brought you an exclusive collection of 7 fashion trends you should definitely check out this Spring 2020.
1. The Disco Collar
Yes, you heard it right. The disco craze hit the 1970s and made a surprise comeback this spring. The disco fashion picked and chose elements from the 1960s and expressed female & male sexual liberation.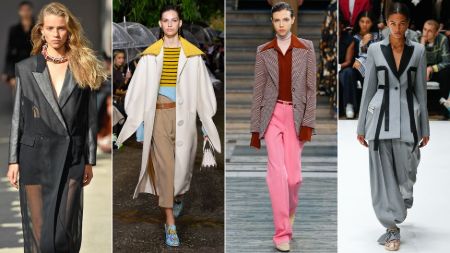 Hit the streets with these pop out disco collar trend.
Source: BBC
The super collared trend can be applied on modernized coats, jackets, and button-downs. The look is often paired with pop out and contrasting colours to make it stand out. The Disco collar looks more impactful in the form of a jacket.
2. The Crochet Fever
Crochet is basically a needlework technique performed using a crochet hook plus fiber or other similar material.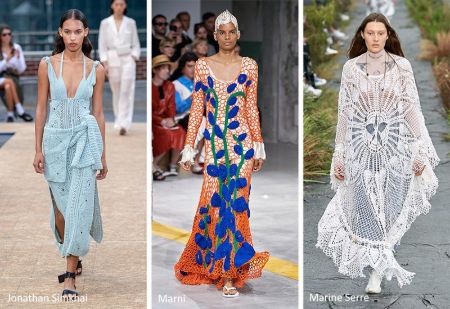 Ever thought your grandma crochets could end up being a dress.
Source: Glowsly
Well, this spring crochet is all that you're gonna hear. Promoting sustainable fashion, the crochet fever is turning heads this spring.
You May Also Like: Top 10 Fashion Outfits From 1960s
Not just being a beach kind of dress, if worn right, it can look chic and effortless too.
3. Highlighter Hues
They go all out, you can't stay unnoticed with this piece of cloth. Pink, orange, blue, green you name it. These are for the making a bold statement. Caution: Not for the faint hearts.
Whatever happens, it muck or nettles with the neon trend.
Source: Harper's Bazaar
The highlighter inspired neons are lighting the path in the runway. From Tom Ford to Christopher John Rogers, it's the talk of the town.
4. Business Casuals
Remember Bermuda shorts? Yeah, well, they're back on. But now supporting a more twisted and business-y look.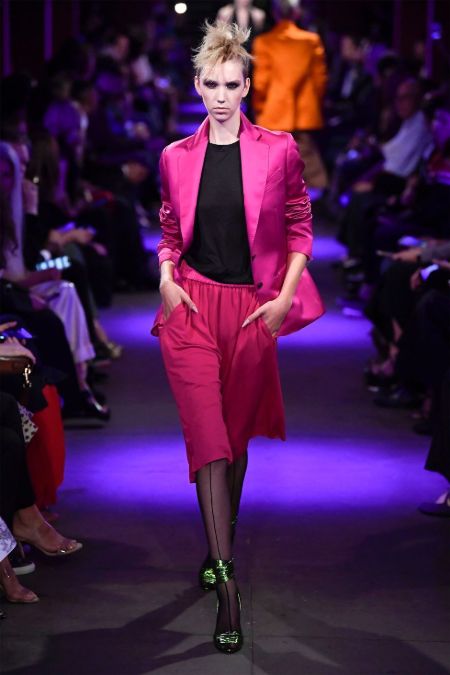 Classic designer suit with a twist, the new business casuals.
Source: Harper's Bazaar
They're not exactly shorts-like and not even pants-like, it's somewhere in between. Giving a twist on the classic suit, designers from famous icons like Bottega Veneta to Chloe to Givenchy embraced the Bermuda short suit for spring.
5. Hot Hot Pants
Yes, smoking hot pants are back in the game. Be ready to show some legs with your hot hot pants. If you trust brands like Dior, Saint Laurent, Alessandra Rich, Jacquemus, then be ready; the leggy trend is getting big.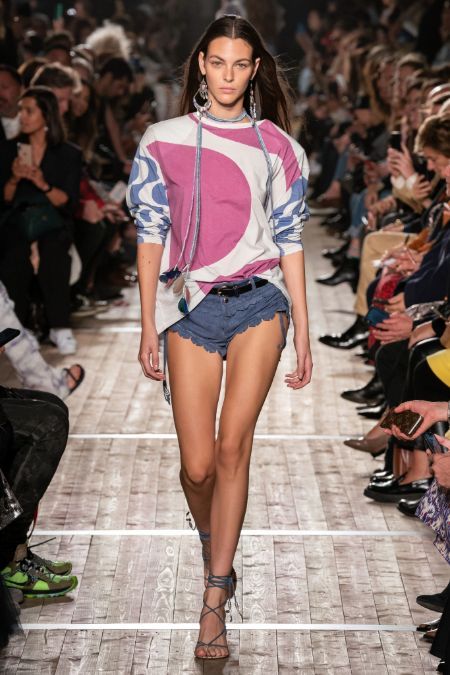 Show some legs this spring.
Source: Vouge
Pair it with long sleeved top or your chic jacket, and just don't forget your boots. If you like getting comfortable, grab your shoes no matter what; hot pants will get you the long endless legs look.
6. The Bra Tops
Whoever said bras are meant to be covered, knows nothing about the fashion world. No, crop tops no longer make it.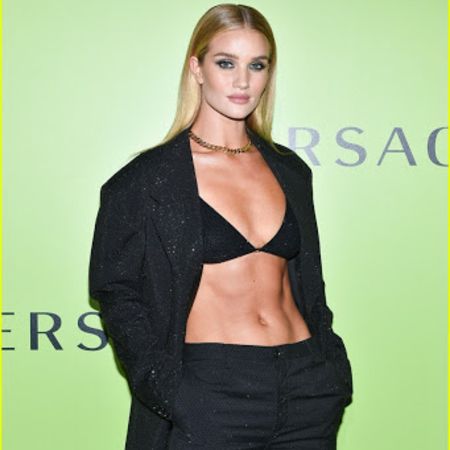 Model Rosie Huntington-Whiteley, rocking the bold bra look.
Source: CNCS
From satin bra tops to crochet style they are making quite a roll on the runway. Just add a blazer, cardigan or a high waisted skirt, you're good to go.
7. Not Your Cake Tower
The tier trend is making people go gaga over them, quite literally. This spring 2020, we welcome the light-tiered dresses that offer just the right volume for a twirl and just the right class.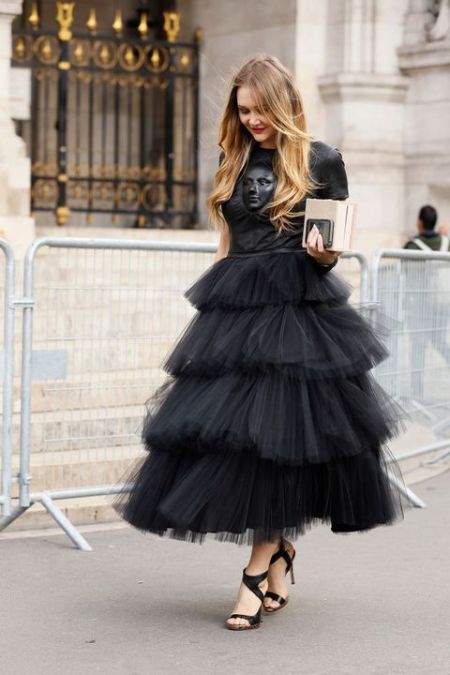 Just the perfect tier dress for this spring 2020.
Source: Harper's Bazaar
Dior took the idea of ruling the classic black and white Oscar de la Renta, and Roksanda went with pretty in pink.
Don't forget to tune into the one and only Glamour Fame for more Fashion related news!!
-->