7 Unknown Facts About The Youngest U.S. Captain In History Christian Pulisic
Published Wed Jul 03 2019 By Travis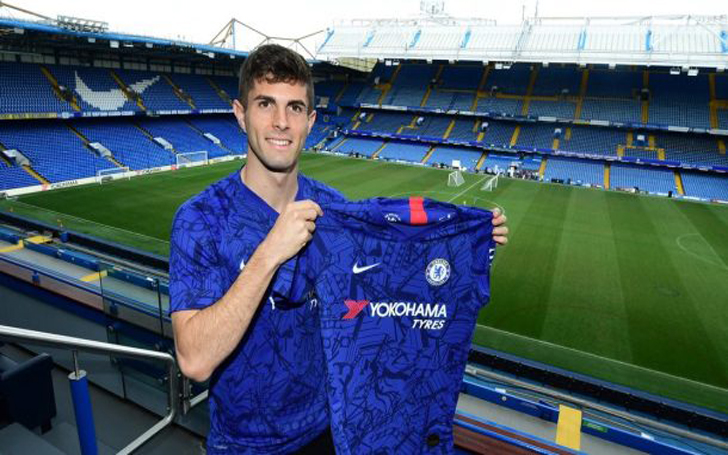 Christian Pulisic is like a footballing savant for Americans; he is the best thing to happen to American men's football since the country hosted the World Cup in 1994.
Don't take our word for it, turn on any Fox Sports 1 episode and when it comes to football (or soccer as they call it) it is like a contractual requirement to take the name of Christian Pulisic at least once. Watch any football segment on The Colin Cowherd Show, and the host goes as far as to lump Pulisic with Ronaldo and Messi.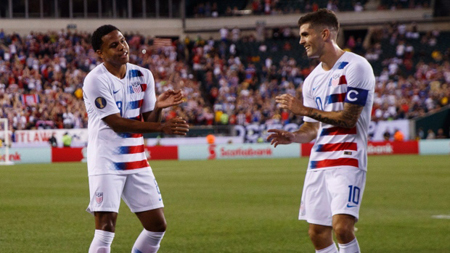 Christian Pulisic is talented, extremely for that matter, but no one deserves to be in the same conversation as Messi and Ronaldo.
In a way, the popularity of Pulisic in America is beautiful; the country where sports are dominated by the NFL, NBA, and MLB, football's popularity is growing because of Christian Pulisic. The MLS has done a great job in making football enjoyable in America, but the star power of Pulisic to bring more eyeballs is undeniable.
So, here are the seven unknown facts about Christian Pulisic;
7. Pulisic Is A Number 10 But Plays In The Wings
If you watch the games of Borussia Dortmund, you will see that Pulisic is split out wide, like a winger. It would be an apparent assumption to think of him as a winger, but you would be wrong. He is a modern-day number 10, someone who likes to sit in between the striker and the midfield and roam the free space. Pulisic wants to bring the ball forward and run at defenders, but he was forced to play winger because of Shinji Kagawa and Mario Gotze primarily occupying that central spot. He was brilliant is wings also, one of the most fouled against player last season in Bundesliga.
6. Pulisic Applied For Croatian Citizenship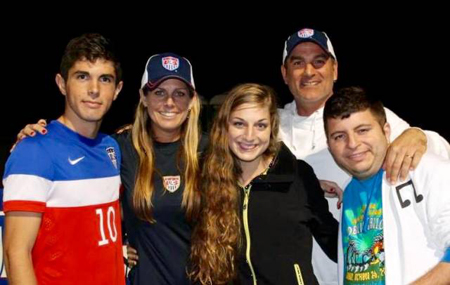 When Pulisic was brought to play in Germany, he didn't want to apply for a German work visa, so he applied for Croatian citizenship. His grandfather was born in, and Pulisic wanted to become a citizen of Croatia to have more European Union leniency. Pulisic was offered to play for the Croatian national team, but he declined the offer as he stayed for three years in Germany.
5. Pulisic Played A Year Of Youth Football In England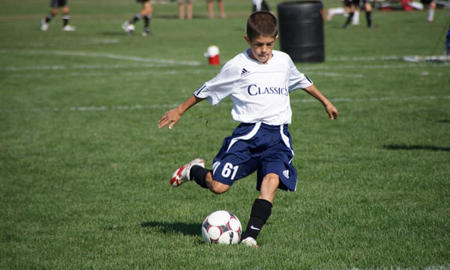 England considers itself to be the standard bearer of the game of football, as they invented the sports in the first place. So, it is understandable when players want to go to England to play football, as most football clubs are there and there are more chances. Pulisic made his way to England when he was seven years old, and played for Brackley Town youth football team. He will have something resembling similarity when he makes his move to Chelsea this summer.
4. Youngest American To Play A World Cup Qualifier
A graduate of almost every age level in American national team, Christian Pulisic was awarded for his excellent showing by being called up to the senior side by Jurgen Klinsmann right before the 2018 World Cup Qualifiers. He got his chance to play for the national team as he came off the bench at the 81-minute mark against Guatemala and became the youngest player to play in the world cup qualifiers for the US.
3. Youngest Player To Score Two Goals In Bundesliga
Bundesliga is one of the most competitive leagues in world football, scoring goals there is a great feat in itself. Christian Pulisic scored his first goal against Hamburger SV becoming the youngest non-German to score a goal in Bundesliga, but when he scored another against VfB Stuttgart, he became the youngest player to score two goals in Bundesliga history.
2. Youngest USMNT Captain
Being the youngest player in the team means following the lead of the senior players who have done it before you. But Christian Pulisic has been in the starting lineups of clubs that have played in the Champions League, so he is an experienced player, but his career took a whole new level when he was given the armband to become the captain for the national team. In November 20, 2018, Pulisic was handed the armband in a friendly match against Italy. The day he put on the armband, Christian was 20 years and 63 years old.
1 The Most Expensive Transfer For An American
Most teams don't pay high transfer fees for American players because most of them don't pan out, but in this age of inflated transfer market value, Chelsea paid $73 million to Dortmund for the services for Pulisic. They are making the young winger, the most expensive transfer in the history of American football. The player is talented and whether he lives up to that eye-watering price tag is to be seen.
Also Read: Is Real Madrid The Undisputed Most Glamorous Football Club In The World?
Christian Pulisic has been able to rejuvenate a sport that was in the annals of American sports spectrum. In a couple of years where the national team has taken a step back by not qualifying for the world cup, Pulisic is the only bright spot for the national team. There are high hopes for the young player, and we hope everything works out for the exciting new winger of Chelsea.
-->