90 Day Fiance: Happily Ever After? Star Ashley Martson Reactivates Instagram Shortly After Deleting It Following Meltdown!
Published Fri Jun 21 2019 By Jessica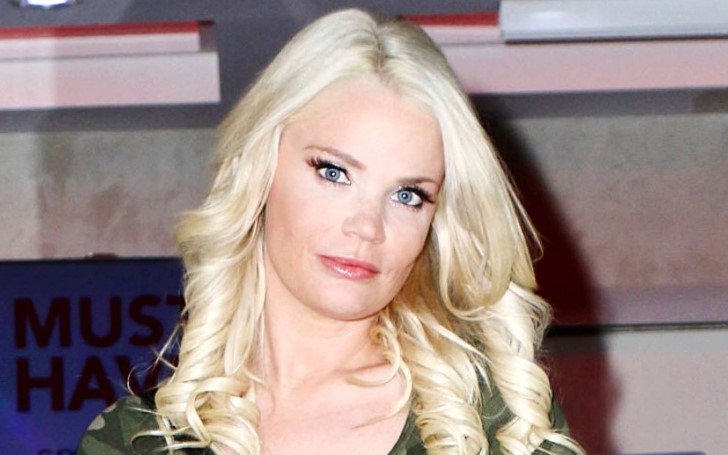 90 Day Fiance star Ashley Martson activates her Instagram shortly after deactivating.
Following the news of being hospitalized after being diagnosed with lupus, 90 Day Fiance star Ashley Martson deleted her Instagram account.
Martson was very open about sharing her health problems with the fans and even recently did a long Q&A session on Instagram story.
According to the reality star, she was taking a break from everything to take care of her mental health and depression.
Martson, in fact, admitted to one of the fans that she was suffering and struggling more than she lets the audience knows.
90 Day Fiance star Ashley Martson activates her Instagram shortly after deactivating.

SOURCE: Ashley Martson IG
Shortly after the session, Martson was nowhere to be found on Instagram.
Luckily for the fans, she was back on social media right after deleting it.
Explaining to her fans why she decided to come back, she posted a message on Instagram Story that read: "IG is back and not because I want it to be."
Ashley further continued revealing the reason being her partnership business deals with beauty brand company as she said: "When you sign contracts to promote products and then delete your IG they don't take it kindly."
The reality star then concluded the post writing: "So here we are..."
In addition, the post also included a 'social media is poison' tag in the background.
As for her issue with lupus, she was found unconscious in January and later learned that her kidneys were in a serious situation caused by lupus.
Martson then had a catheter fixed on her lower stomach through surgery but informed at the time that she needed to undergo another surgery for a speedy recovery.
The mother of two children shared a married life to former husband Jay Smith who she met while vacationing in Jamaica. Smith appeared alongside Martson in the TLC reality show.
Ashley Martson separated from Smith due to the infidelity committed by the Jamaican native and filed for divorce earlier this year in April.
-->