'90 Day Fiance' Star Larissa Buries All the Hatred of Her Ex-Boyfriend Following Police Report and Divorce
Published Mon Nov 18 2019 By Chester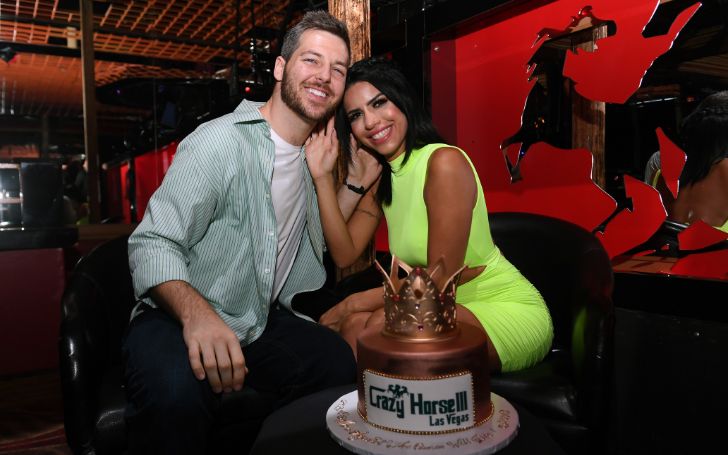 Former 90 Day Fiancé star Larissa Dos Santos Lima and her former beau Eric Nichols are good friends following a bitter feud.
If you are following the star, then you might well know the fact about Larissa Dos Santos filing a police report against Eric Nichols in September.
The reality star claimed Nichols was harassing her best friend Carmen, which the 32-year-old Larissa proved sharing the screenshots of a conversation between Eric and Carmen.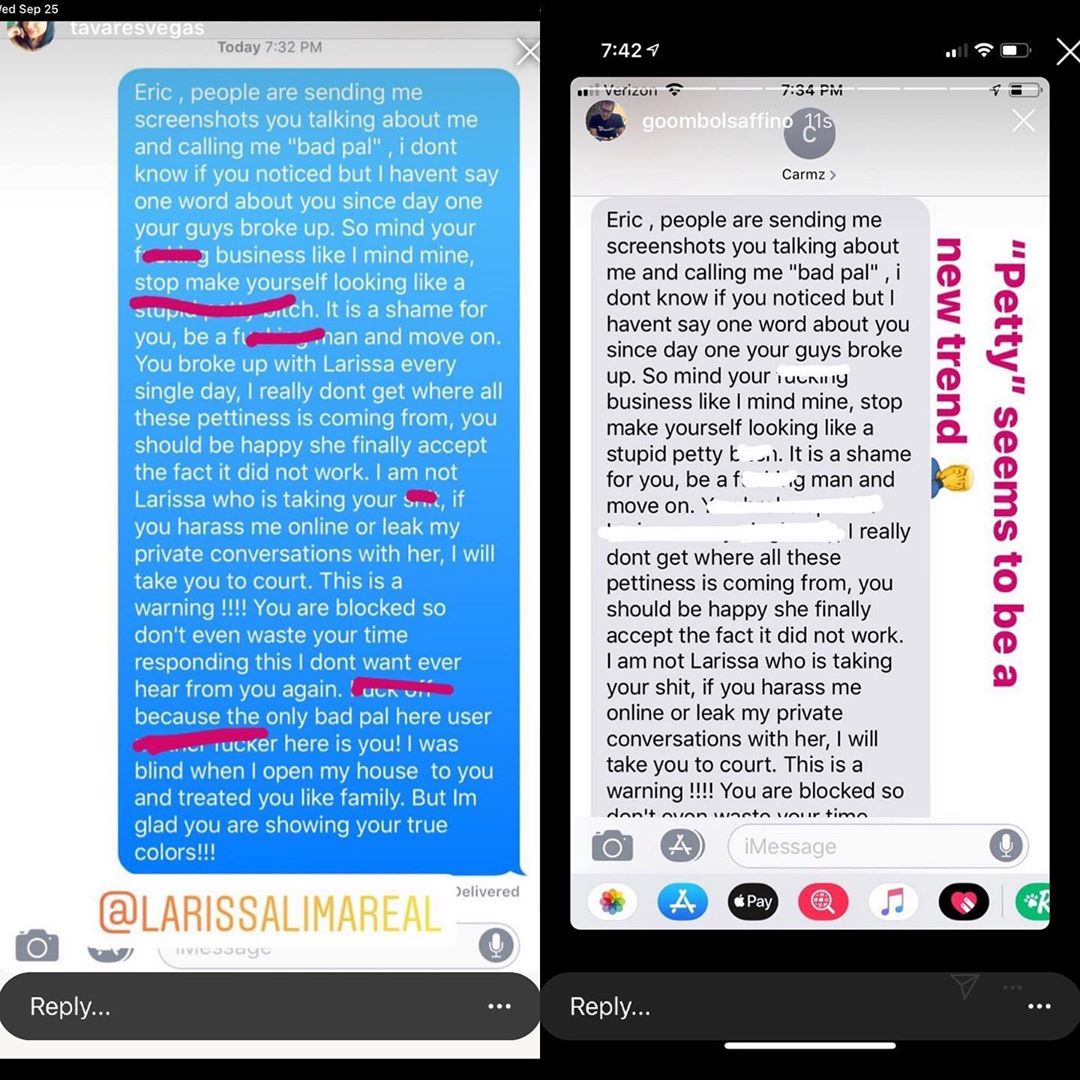 The controversial tweet was one of the reasons for their friendship.
SOURCE: Instagram
"I am not Larissa, who is taking your shit," Carmen's message to Eric reads. Adding on he threatens sharing that, "if you harass me online or leak my private conversations with her, I will take you to court. This is a warning!!!"
But as of now, all the grudges has been sorted out, at least for now as Eric shared a post on Instagram where Larissa was smiling with him in a car.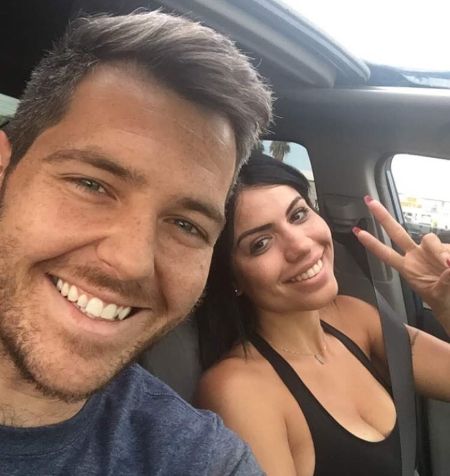 The former couple are good friends for a cause.
SOURCE: Instagram
Alongside the photo, the 27-year-old wrote,
I'm posting this to let everyone know that Larissa and I have managed to work things out and remain as friends," Eric wrote in a caption. "We've apologized to one another for the action we've taken towards one another in the public eye about our friends family and fans.
Nichols even cited the incident when he met Larissa's ex-husband Colt Johnson and his mother Debbie as a "a low blow" and "kid like behavior." As of now, Eric shares he has cleared the air, and want to apologize for meeting with Colt & Debbie and posting snaps specifically.
I can't say exactly what I was thinking in the moment of being invited over to Colt & Debbies, but it has lead me to writing this. I have no hard feeling towards people who have said the things they have said to me or about me. That's the story of my life - Eric confess.
You May Like: Jay Smith Faces Deportation - His Immigration Warrant Reveals Some Startling Details >>>
Eric, 27, and Buries dated for around 2 years, which shockingly ended after Larissa's marriage with Colt - the documentary was premiered on season 6 of TLC '90 Day Fiance.'
Check Out: Meet the Cast of 90 Day Fiancé: Season 6
But sadly, the married couple parted their ways after Colt was found guilty of having extramarital affairs, which she has exclusively shared talking to Radar Online.
Well, as of now, the partner in crime who met each other via a dating app Tinder was recently seen teasing with laughter at her ex-husband's new girlfriend.
Don't Miss: 90 Day Fiance The Other Way: Premiere Date Of The New Spinoff Revealed !!!
So, guys, what do you think? Will Nichols and Lima will be back together? Stay tuned to find updates on the Entertainment article only on Glamour Fame.
-->