Jay Smith Faces Deportation - His Immigration Warrant Reveals Some Startling Details
Published Sat Apr 27 2019 By Andrew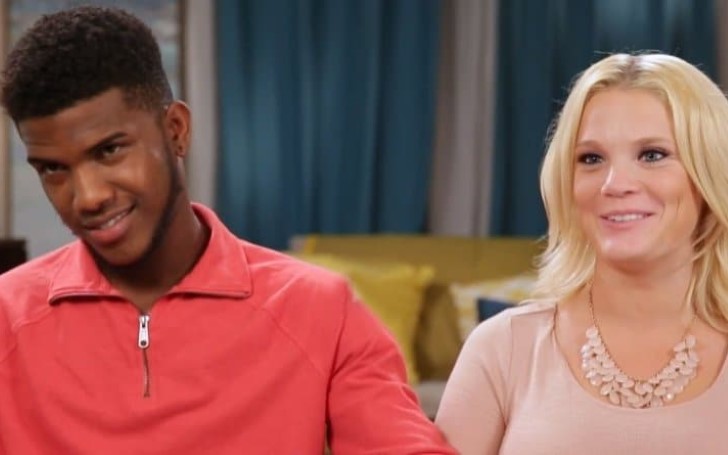 What does Jay Smith's immigration warrant have in store for the fans?
Ashley Martson taunted Jay Smith multiple times with the issue of deportation since he was accused of cheating on her again.
She sure isn't the first one of those bitter ones that are cheated-on spouse on 90 Day Fiance to say that about her husband. However, the recent turn of events suggests that she was very serious.
Documents that were obtained from the Department of Homeland Security provide evidence to support the claims that Jay Smith was ordered to attend a deportation hearing in the near future.
Jay Smith is getting deported after splitting with Ashley Martson.
SOURCE: Soap Dirt
In fact, Ashley also recently made a claim that they were paid a visit by ICE. Actually, the case seems to range far beyond what meets the eye namely cheating and clashes. In addition, the timeline also doesn't add up for this being over the two getting a divorce.
Relying on the dates as listed on the deportation documents things just don't seem to add up and many a fan have started questioning if Jay and Ashley never actually got married.
As a matter of fact, Ashley has been dropping hints all over the place suggesting that the fans are yet to know the story in its entirety, earlier this week. How much worse can it be compared to chatting with a tinder match on your wedding day?
John Yates, 90 Day Fiance blogger and fan of the show went on the internet to share a couple of photos of an immigration warrant from the Department of Homeland Security.
Also read: '90 Day Fiance: Happily Ever After?' Stars Nicole Nafziger And Ashley Martson Exchanged Insults On Instagram
To add up, the papers clearly address Jay by his real name, Conroy Smith. The document seems to a Notice To Appear, carrying the claim that the Jamaican national overstayed his 90 day K-1 visa. Considering the pair's widely public marital union, the news came as a major shock among fans.
However, an immigration attorney went on to explain the whole situation on social media stating that Ashley and Jay did get a legal marriage, but didn't go through with the process of filing follow-up paperwork to inform DHS that they had actually said their I dos. And it now appears as if a spousal visa and Green Card for Jay remains a far fetched dream.
Seems the whole thing is just is full of countless lies. Although the attorney claim otherwise fans are still pretty skeptical about the actuality of the marriage of Jay Smith and Ashley Martson.
-->