'90 Day Fiance' Star Ashley Martson Admits Countless Lies
Published Mon Apr 22 2019 By Andrew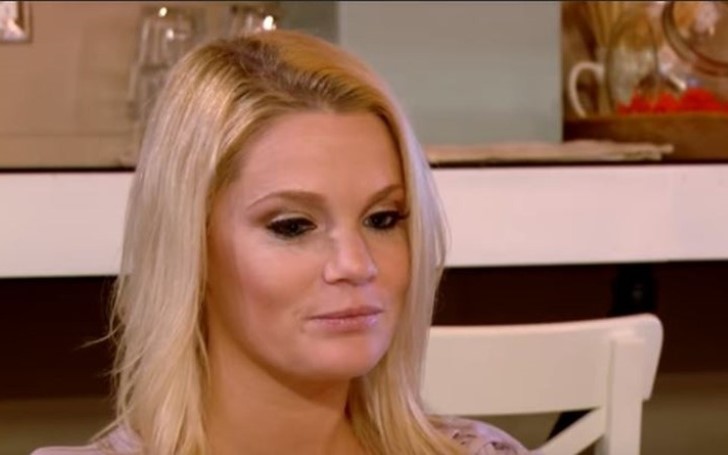 Countless lies admitted by '90 Day Fiance' star Ashley Martson.
In the present week, 90 Day Fiance star Ashley Martson revealed something startling through Instagram. However, the news is not quite surprising, Jay Smith cheated on her, again. In addition, this time around she is not going to forgive her unfaithful husband and file for divorce.
Meanwhile, fans can't help but wonder if the cheating drama has any short of actuality to it or is it a lie like she's told in the past. Her answer, a shocking admission.
In a recent turn of events, Ashley's Happily Ever After? castmate Nicole Nafziger revealed the secretive information on her sex life and more.
Also read: MiIey Cyrus Went Topless While Emily Ratajkowski Transforms Into A Sexy Bunny For The Easter
However, many times the inquiry from "fans" can be utterly nasty and confrontational. "Why do you lie?" brutally inquired one of the curious Ashley's followers on Instagram.
Despite the undoubted hate, Ashley decided not to ignore the comment and took it upon herself to reply with some major sass.
Ashley's Instagram story confirming the lies on the show.
Source: The Hollywood Gossip
The reality star maintained through her Instagram story that part of her job is to deceive fans and viewers and she gets paid well for doing so as well. And in breach of contract, she also spoils the show by revealing the actuality of the drama.
Don't miss: Is Megan Barton Hanson Coming Back For The Next Series Of Love Island?
The 30-year-old also went on to admit that someone will ultimately get pissed at her no matter what she did. She also maintained that it is a "no-win situation".
Some of the dramatic events were bound to slip out soon enough, however. On Monday, April 15, Ashley revealed to her followers that Jay had cheated on her.
Ashley is filing for divorce with Jay.
SOURCE: E!
Considering the fact that the reality TV star husband had downloaded Tinder and was busy video chatting with a girl and working on the meetup just days after their wedding, the fans saw that coming.
But that doesn't mean that Ashley deserved to be cheated on. Which is exactly why this time around, she plans to divorce him. Moreover, there is a high possibility that Jay could end up back in Jamaica.
You may also like: Kevin Clifton says He Has 'Struggled' With Media Attention In His Personal Life
All that the fans can be certain of as of now is Ashley has accused Jay of cheating in a very public manner. Nonetheless, with Ashley admission to lying for the show, can her words even be trusted?
-->