Is Megan Barton Hanson Coming Back For The Next Series Of Love Island?
Published Mon Apr 22 2019 By Andrew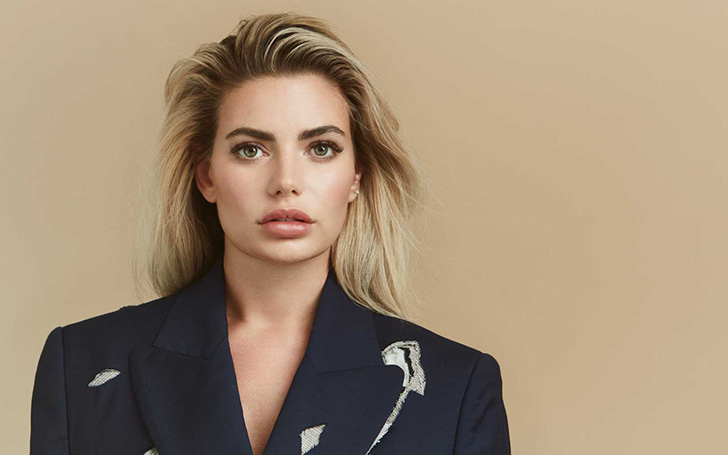 Will fans be able to see Megan Barton Hanson on another rendition of Love Island?
Megan Barton Hanson has bashed the possibility of being present in yet another reality TV series, quashing the hearts of many fans reluctant to see the reality star at work in her finest hour.
The 24-year-old blonde diva made an appearance on the 2018's edition of Love Island, where she found herself falling for Wes Nelson. Moreover, she also moved into an apartment with him, but unfortunately called it quits earlier last month.
Is Megan Barton quitting reality TV?
SOURCE: Digital Spy
In a recent appearance on Heart Radio's breakfast show on February 23, Megan opened up about her future plans which comes as a shock to fans. In fact, it sounds like fans won't be able to witness her presence on reality TV anytime soon.
She maintained during the discussion,
"I want to get into more presenting like I love what Stacey Dooley does,"
and further elaborated explaining,
"I think I've had such an interesting past, and I love to speak about mental health and working in the sex industry and stuff like that. So I want to do more serious – my days of reality are done."
However, it is highly unlikely that her Love Island villa-mate, Georgia Steel, shares the same feeling.
Don't miss: Megan Barton Hanson Dumped Wes Nelson After Their Sex Life Lost Its Spark
When hosts Kelly Brook and Jason King inquired if she would ever consider being a part of competitive shows, including the highly rated show Dancing on Ice where her ex Wes is currently at work, Megan quickly laughed the statement off.
She said,
"Dancing on Ice? Could you imagine me? I can't even dance let alone on ice. No,"
In addition, the Love Island star has recently discussed the idea of dating other women. When faced with the question, if she finds females attractive by New magazine, she provided an open answer confronting her sexuality head-on.
Barton maintained,
"After this broken heart I feel like, yeah. I've dated girls in the past. It's not like I wouldn't do it,"
Megan then contributed her words to reflect on the fact that how celebrities can feel uncomfortable talking about bisexuality.
You may also like: Megan Barton Hanson Looks Very Busty as She Donned a See-Through Mesh Top for a Night Out in London's Shoreditch House
the 24-year-old expressed,
"I think more people who have this platform need to speak out to younger girls honestly, saying things like, 'I've had a few sex partners, I've always practised safe sex. I appreciate women and men."
She went on to state,
"The more we're all open about it, then the less taboo it becomes."
Fans are quite dismayed that the reality star will no longer continue on her TV competitive series career but the admirers just can't be certain as of now.
-->