Megan Barton Hanson Dumped Wes Nelson After Their Sex Life Lost Its Spark
Published Wed Jan 30 2019 By Jessica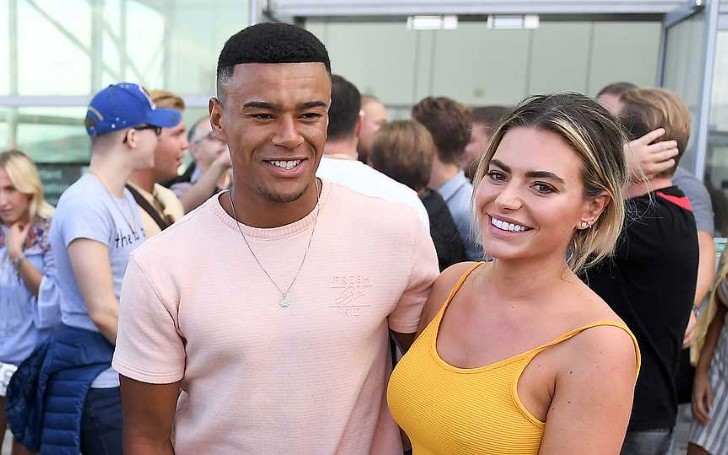 Reality TV star Megan Barton-Hanson dumped boyfriend Wes Nelson after their sex life sparks faded.
Love Island superstar Megan Barton-Hanson reportedly dumped his boyfriend Wes Nelson on Sunday after seven months of togetherness.
The news of the separation comes a few weeks following the emergence of Wes' controversial relationship with one of his Dancing on Ice co-stars Vanessa Bauer.
Love Island stars Megan Barton-Hanson and ex-boyfriend Wes Nelson
SOURCE: Heat Magazine
The 24 years old Glamour Model quickly moved in with her now former beau Wes right after the last season of the ITV show finished off in 2018.
You may also like: Priyanka Chopra Speaks on Receiving Negative Comments on Social Media
One of the sources close to Megan claimed the ex-pair got into a relationship rather too quickly.
"One minute they were on a show together and the next Wes is moving out of his family home to live in a London flat with her."
Their romance turned all sour when their sex life couldn't keep up. The situation got even worse when Nelson began his training for Dancing on Ice, that he would get too tired to do any sexual activities in the evening.
As a matter of fact, Megan even accused Wes' co-star Vanessa conflicting their recent split with their debut performance as publicity.
Besides, their age gap can be considered another reason for their break since Megan and Wes shares four years age difference, with Wes being four years junior to his then-girlfriend, Megan.
Hanson also describes her relationship with Nelson got more difficult after Wes's dancing partner, Vanessa didn't invite her to rehearsals training with her boyfriend.
The star admitted:
"Dancing on Ice is very romantic and all about looking into each other's eyes and parading around on the ice and being loved up together – it's not easy to watch.
Despite the split, Megan confessed to supporting Wes in the show. In fact, just weeks after her jealous rant, the model even made her appearance all smiling and rooting for Wes' performance in the show.
Don't miss: ABC's Medical Show 'The Good Doctor' Upends Misconceptions About Sex and Relationships
Recently, Megan also confessed on her breakup with Wes on her Instagram stories, comedically calling for the privacy of the two along with their pet hamster.
Megan Barton Hanson announces breakup news with Wes Nelson on her Instagram stories.
The star announced:
"It is hearts with full of sadness that we have decided to separate. We have been working hard for well under a year, some of it together, some of it separated, to see what might have been possible, and we have come to the conclusion that while we love each other very much, we will remain separate."
Adding a bit of the drama to the note, Megan humorously continued:
"We are parents first and foremost to one incredibly wonderful hamster and we ask for his and our space and privacy to be respected at this difficult time. We haven't really conducted our relationship that privately, and we hope that as we consciously uncouple and co-parent, we will be able to continue in the same manner."
However, some of the fans comment that the split is nothing but just a publicity stunt. Some even say the two pretended to break up for the show.
The fact that Megan still showed up to watch Wes performance adds a valid point to the accusation of publicity stunt, one says.
See more: Grant Denyer Shocks Radio Co-Hosts By Going Into Extreme Detail About His Sex Life
Both the former couple met on the ITV2 reality show, Love Island.
-->