Priyanka Chopra Speaks on Receiving Negative Comments on Social Media
Published Tue Jan 29 2019 By Tess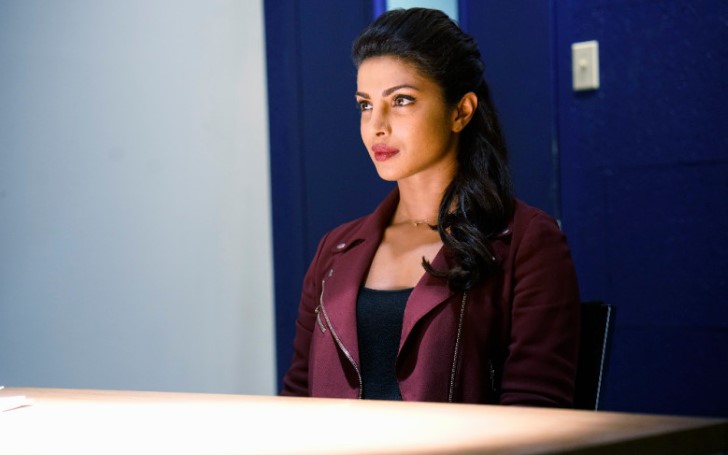 Priyanka Chopra opens up about receiving negative comments on social media.
Priyanka Chopra, the talented global diva, with films lined up in Hollywood, Bollywood and a successful American Television show to her name is loved by millions worldwide. Meanwhile, her ever-growing stardom not only attracts admirers but a lot of haters too, particularly on social media.
With massive social media following, the actress was recently questioned about how she deals with online trolls by a leading publication, to which she replied she "never really cared about people who talk shit."
"I've never really cared about people who talk shit. I mean people who talk shit are shit talkers and their mouths are dirty and not mine. But I think that I am only focused on the people that can be loved. I focus on the positivity and I think that's what social media always was supposed to be, it was supposed to be connectivity, it was supposed to be bringing people together; not creating a cesspool for people to put out their anger and hate and if they do, that's their problem."
The Quantico actress was a victim of trolling on more than one occasion. Her 'photoshopped' armpits on a magazine cover invited a lot of negative social media comments responding to which she finally posted another picture of hers showing that in real life too her armpits are as smooth!
She was also subjected to the controversy about her meeting Prime Minister Narendra Modi in a dress that showed off her legs, was more vitriolic with the Twitter conversations pontificating on 'sanskars'.
See more: Bradley Cooper Brings His Mom As His 2019 SAG Awards Date
Recently, the actress is actively involved in #GoGentle on social media after Pantene put forth Priyanka to convey a very important message: GoGentle on social media. After all, we are human. We have feelings. We get hurt. And celebrities are no different.
#GoGentle is a message of peace. Of restraint. Of human goodness. #GoGentle also sells the gentle quality of Pantene shampoo is truly incidental in this communication, though the messaging subliminally is strong and relevant. It addresses the present context of the modern world's social media which is rapidly heating beyond acceptable levels. It focuses on awareness about criticism and counter-perspective is fine but, it is just not fine to get so very personal and nasty.
Don't miss: Love Island Stars Megan Barton-Hanson and Wes Nelson Announce Split
In 2017, Chopra also collaborated with Facebook for #SocialForGood Live-Athon, where she spoke about several issues including social media trolls. The 36-year-old actress has often been subjected to merciless trolling on social media said that "hateful comments" affect those with a strong mentality as well.
"Hateful comments can affect even the strongest people. They affect me too. These trolls have the nastiest things to say, but they won't say it on the face. Trollers have their own life. If they do negative comment, why not focus on the positive comments," Priyanka said.
Trolling on social media is nothing new especially for celebrities. If they post something or wear something or do something which opposes popular thinking and common beliefs, an avalanche of criticism and bad blood on social media is not a new experience.
Also read: 'Aquaman' Jason Momoa, Will Smith & Madelaine Petsch Speak on Tackling The YouTube Generation
With the initiative from Pantene, we hope the next time someone criticizes a celebrity on social media they #GoGentle.
-->