A Glimpse into Dominick Wright's World: Eazy-E's Son and His Unique Journey!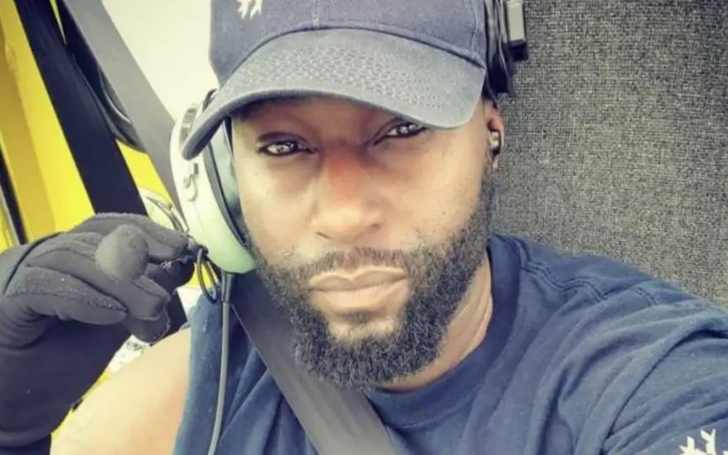 Dominick Wright, one of Eazy-E's children, emerges as a notable figure from the rapper's legacy. The 90s marked rap's golden age, with Eazy-E at the forefront, moving crowds with his distinctive style. Despite his influential career, Eazy-E's reputation faced challenges due to the end of his journey and his untimely death, which cast a shadow over his accomplishments. Revelations of fathering multiple children with different women added complexity to his story.
Dominick Wright stands out among Eazy-E's offspring. His mother's marriage to the rapper just 12 days prior to his passing led to her inheriting Ruthless Records. As a grown adult now, Dominick's trajectory raises curiosity regarding whether he followed his father's footsteps in the music industry. His story embodies the interplay of legacy, family, and the impact of an iconic era, prompting an exploration of his own endeavors and potential contributions to the rap genre.
Is Dominick Wright Dating Anyone? Know About Dominick's Girlfriend
Dominick Wright has chosen to maintain a shroud of privacy around his personal life, leaving many aspects undisclosed. While he shares images featuring various women on his social media, these could very well be his modeling associates, emphasizing his dedication to his profession.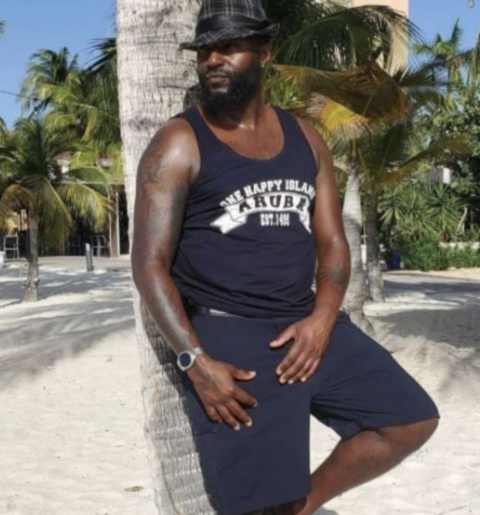 The enigmatic model has refrained from revealing any details about his romantic relationships or whether he has been involved with anyone. In a similar vein, Dominick has yet to discuss the possibility of parenthood. Despite his online presence, he has not shared any pictures or commentary concerning children, safeguarding that facet of his life.
As of now, there is no indication of his engagement, marriage, or fatherhood, underscoring his commitment to keeping these aspects private. Dominick Wright's focus appears to be on his modeling career, and he has adeptly shielded his personal life from public scrutiny.
Parents, Eazy-E and Tomica Love Life
Eazy-E and Tomica crossed paths in 1991 at a Los Angeles club, but their initial interactions weren't romantic. They had met before, but Tomica's attempts at dates were often turned down.
Despite Eazy-E's multiple relationships, his connection with Tomica was special, and they married shortly before his death. People close to Eazy-E saw them as affectionate companions.
Dominick Wright's mother wed Eazy-E on March 14, 1995, just 12 days before he passed away due to AIDS-related pneumonia.
Their hasty marriage was prompted by concerns for Eazy-E's health. Notably, Tomica was pregnant with Dominick's sister while Eazy-E was hospitalized at Cedars-Sinai Medical Center.
Wonderful Relationship With Siblings
Dominick is connected to his biological sister Daijah Wright, and he also shares a bond with two half-siblings. While Daijah hasn't revealed her career path, she frequently shares images on her social media.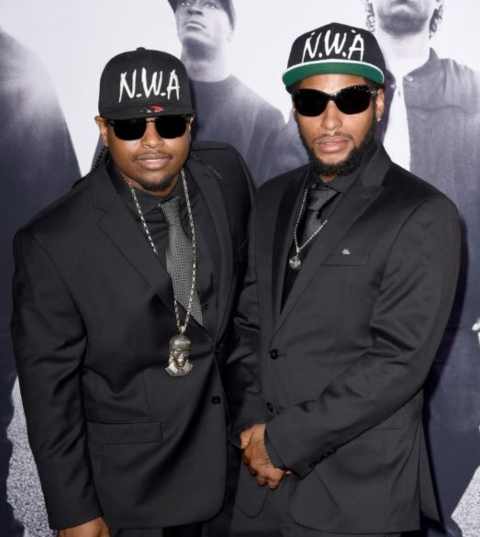 Among his half-siblings, there's Erin Bria Wright, who is not only a singer and rapper but also an entrepreneur. Another half-sibling is Eric Lynn Wright, also known as Lil Eazy E, who has already established himself as a rapper and gained recognition in the industry. Their collective presence highlights a diverse range of talents within the family.
Get To Know Dominick Wright's Mother, Tomica
Tomica Wright is a notable figure known for her association with the legendary rapper Eazy-E. Their journey began in the early 1990s, and their unique connection led to a profound relationship.
Tomica's pivotal role in Eazy-E's life culminated in their marriage just days before his untimely passing, a decision made amidst health concerns.
Beyond her personal story, Tomica's presence has added depth to Eazy-E's legacy, cementing her as a significant figure in his life. Her role in Eazy-E's later years and her enduring connection to his family have solidified her place in the annals of hip-hop history.
Take A Look at Dominick Wright's Career
With a height that could easily suit professional sports, Dominick Wright chose a different path in the world of entertainment. Opting for a career in the movie industry, he debuted in "Total Rewrite" in 2010, marking the start of his journey.
His involvement extended to various short films, including "Count on Me," "Loyal Betrayal," "Good Fortune," and "The Fairy Prince." Notably, Dominick received a remarkable opportunity from the TV series "Indiewood" in 2012.
His versatility shines through roles like Pete in "God Said No," Curtis in "I Mistaken," and Henchman in "Dante's LOG: Chronicles of an Assassin." Beyond acting, he showcased his skills as a stuntman in "Mistaken" and "Loyal Betrayal," underscoring his multifaceted talents.
Dominick Wright's Net Worth and Salary in 2023
Dominick Wright, renowned as the offspring of rap icon Eazy E, has charted his own course as a prominent actor. Opting for the path of acting rather than relying solely on his father's legacy, he has garnered recognition for roles in notable films like "Mistaken" and "Me."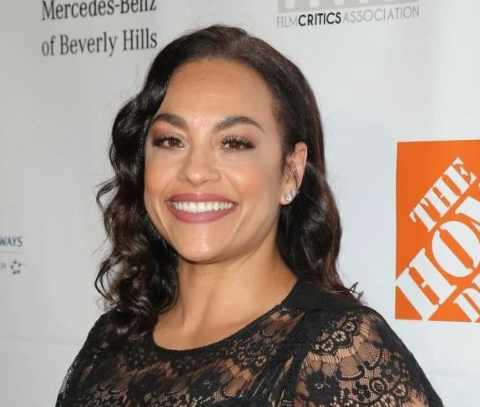 Dominick initially delved into modeling and embraced his passion for biking before venturing into the realm of acting. Dominick's career encompasses acting, modeling contracts, and stunt endeavors, serving as his primary income source. As of 2023, his net worth stands at approximately $1 million.
In comparison, his father Eazy E, who passed away on March 26, 1995, had accumulated a net worth of $8 million. Notably, Dominick's mother Tomica boasts a net worth of $5 million, underlining the diverse financial landscapes within his family.
Age, Bio, Wiki
Dominick Wright has gained recognition primarily as the son of the esteemed rapper Eazy-E, who tragically passed away in 1995. Born on September 6, 1991, in California, Dominick is set to turn 31 years old in 2023.
His early life was marked by his father's untimely demise when Dominick was merely four years old. Notably, his parents had tied the knot just 12 days before Eazy-E's passing, adding a poignant layer to Dominick's familial background.
Despite his young age at the time, Dominick's connection to his father's legacy has left an indelible mark on his identity and journey.
See Glamour Fame For More
-->