What is Erin Bria Wright's Net Worth? Grab All The Details of Her Sources of Income and Earnings!
Published Sat Oct 19 2019 By Chester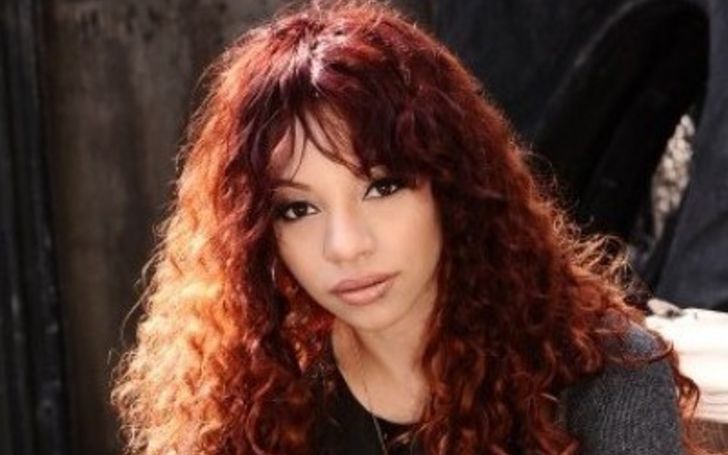 Learn the net worth details of Eazy E's daughter Erin Wright.
Erin Bria Wright is the daughter of late rapper Eric Lynn Wright, better known as "Eazy-E" and Tracy Jernigan.
Erin's step to stardom was after 'What I Wanna Do' hitmaker announced the documentary of her father, 'Ruthless Scandal: No More Lies' in 2015.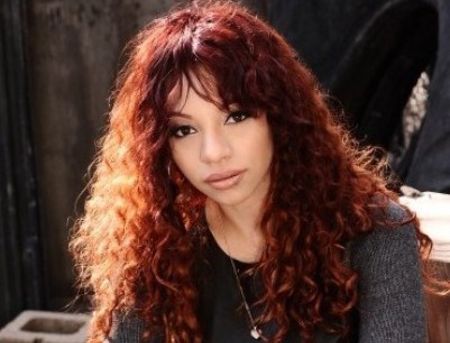 Erin bria Wright is the firstborn child of Eazy.
SOURCE: Eurweb
Wright's profession was also featured in a few of the TV shows. So, let's dig into how much net worth the 28-year-old rising star holds.
Erin Bria Wright Net Worth
Erin lost her father when she was four.
SOURCE: Erin bria Wright Twitter
The actress/musician has only featured in few music and TV shows. Her net worth ranges around $100-$200 thousand dollars.
The surplus of her fortune can be credited to her N.W.A star Eric Lynn Wright aka 'Easy E.'
According to celebrity net-worth, one of the iconic hip hop stars who contributed a lot in the late 80's gangsta rap group had a net worth of 8 million dollars before his demise.
Check Out: Twilight Star Christian Camargo - What is His Net Worth? Grab Details of His Earnings from Several TV Series! >>>
Bria was only four years old when Eazy E left us all.
Produced a Documentary Titled 'A Ruthless Scandal: No More Lies,' on Behalf of Her Late Father
In 2016, Erin launched a 'Kickstarter' campaign to fund the documentary, where she raised $250,000 from the crowd.
The movie focuses on her father's controversial death as she lost her dad, who's also regarded as one of the biggest Hip Hop sensations.
Erin's mother and half-sister Erica are the producers for the film.
Moderate Earnings From Music and TV Shows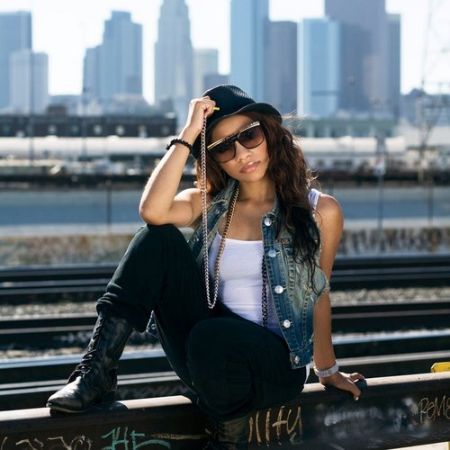 Wright loves and follows pop rock music. Her first ever music project was 'We Want E.B.' similar to her father's 'We Want Eazy' which she dropped at the age of 19.
But Erin's music career is not as big as her father's. Nevertheless, she's trying and which is all that matters. Some of her songs are good to listen to.
The rapper runs a youtube channel by the name Ebie. We sure do hope she will soon come with hits (fingers crossed).
Featured in Some of The Prominent TV Shows
Erin has also made a TV appearance in 2007 episode of MTV reality series 'My Super Sweet 16'.
Bria has also been featured on other 'MTV' shows such as 'Rants and Raves,' 'The Monday Dish,' and 'Exiled,' 'My Super Sweet 16'.
Wright released her debut single,' What I Wanna Do,' in December 2012. Some of her other singles are 'Girl Crush' and 'Dear Daddy.'
You May Like: What is Cheryl Burke's Net Worth? How Much Did She Make From 'Dance Moms'???
We hope you enjoyed the article; Stay tuned and connected to find updates on Entertainment articles on Glamour Fame.
-->