Who is Aaron Judge Dating in 2020? Find Out About His Girlfriend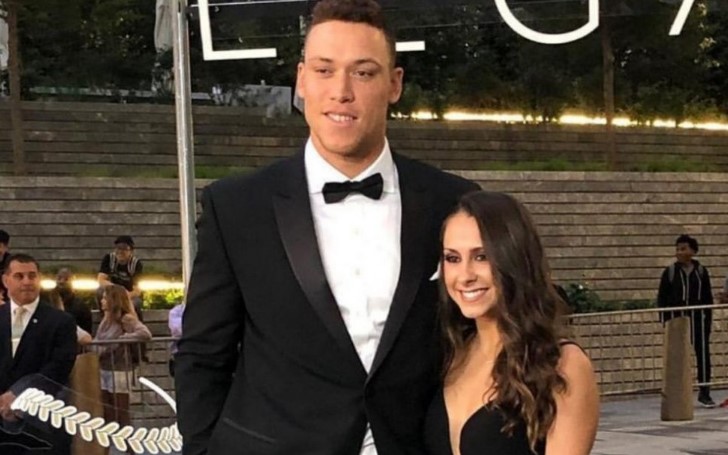 Aaron Judge (born Aaron James Judge) is an American professional baseball player for the New York Yankees of MLB. He was unanimously selected as the American League (AL) Rookie of the Year in 2017.
Judge played college for the Fresno State Bulldogs, then was selected by the Yankees in the first round of the 2013 MLB draft. After making his MLB debut, the judge had a record-breaking rookie season in 2017.
Since we all know how good he is in what he does, let's find out about his personal life. Let's find out who Aaron Judge's girlfriend is in 2020.
Aaron Judge's Girlfriend in 2020
Aaron Judge is in a relationship with his girlfriend Samantha Bracksieck, a college sweetheart of Aaron. The couple went on to attend Fresno State University together, and Samantha is a graduate in exercise science.
Samantha once made headlines for DUI arrest during which she was caught on camera. She revealed she is dating Aaron during the time of her arrest.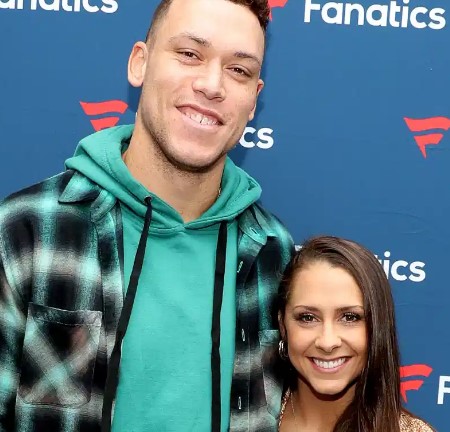 Photo Source: Fox Sports
TMZ reported, Samantha told officers, "I just need to get home. Do you know who my boyfriend is?! This is going to be bad for me. I'm just saying that right now."
Samantha continued, "My boyfriend is not in a spot where I should be, like, having this happen. He's like a public figure. So, like, me being arrested for, like, having two glasses of wine is not okay."
She further added, "My boyfriend is in the spotlight of New York media in general. And, now here I am handcuffed here in Arizona … like, that is not good."
A Little More About Samantha Bracksieck
As we know, Samantha Bracksieck is dating Aaron Judge, and she has all the bragging rights, we agree. But apart from being Aaron's girlfriend, Samantha is a aspiring professor.
Following the completion of her course in exercise science, the girlfriend of the player is pursuing the career of teaching, and she is doing pretty well, except for a few things, like the DUI case.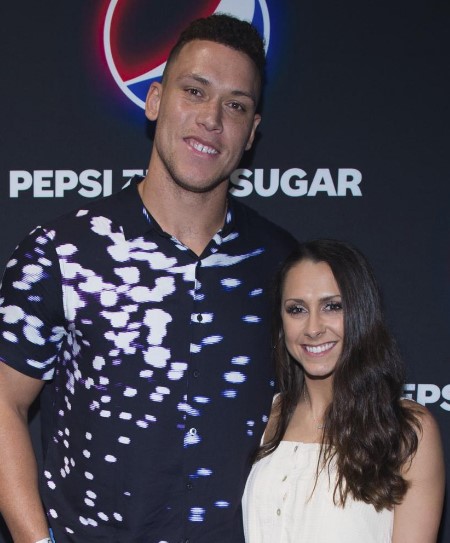 Photo Source: Fox
But according to people who are close to Samantha, tell a different story about the incident. She is not a kind of person who would go and brag about anything, let alone about a boyfriend.
Her former advisor and professor, Dr. Mark Baldis, said, "She is very bright, she is very down to earth. There is no pretense about her at all. she is a really great kid. Knowing Sam all these years, she is not one to drop his name. She can get nervous. Knowing Sam, she wasn't trying to get out of anything. I am willing to bet she's just devastated over it. She's a really humble kid."
Well, TMZ do exaggerate things sometimes, but since it was a DUI case, we get to see a different personality of a person when they are drunk. Well, what matters is she is safe and did not cause any harm to others as well.
You May Also Like: Dave Franco to Play Vanilla Ice in the Rapper's Biopic
For more information on your favorite celebrities' lifestyle, stay tuned to Glamour Fame, and don't forget to sign up for the newsletter.
-->