Aaron Rodgers Thanks 'Fiancee' at NFL Honors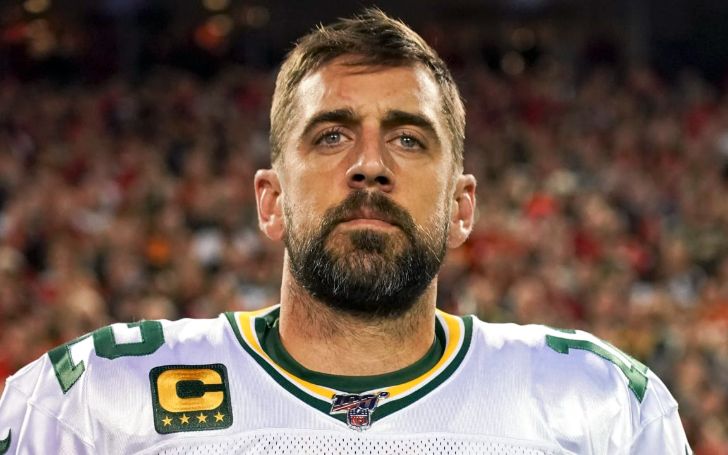 Aaron Rodgers thanked his fiancé after getting honored with the title of MVP at NFL.
Aaron Rodgers surprised fans all over when he announced being engaged. It an indirect gesture of appreciation where he thanked this fiancé during the 10th annual "NFL Honors" show on Saturday night.
The talented player took away the honor of being an MVP for the third time in his career his 2021. He started his acceptance speech talking about how crazy the past year had been with the COVID-19 situation and then casually dropped the bomb about his relationship status.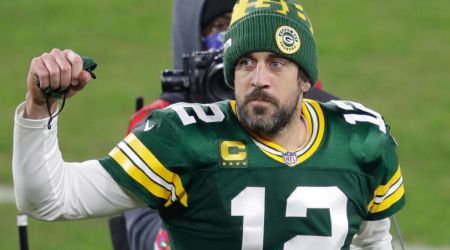 Aaron Rodgers won the MVP Award and thanked his fiance.
Photo Source: Sports Illustrated
The football quarterback went on with his speech saying, "2020 was definitely a crazy year, filled with lots of change, growth, some amazing memorable moments, 180 straight days of having my nose hairs scraped, playing for very little fans,"
He then added,
"I got engaged and I played some of the best football of my career."
Rodgers didn't mention the name of this fiance but it was a statement that caused an uproar all over the world about his relationship status. Fans and celebrities were quick to pitch in about the announcement as it became the next hot topic.
If you were wondering the football player's fiance is speculated to be none other than, Big Little Lies actress Shailene Woodley.
Though the 37-year-old hasn't confirmed that Shailene is his rumored girlfriend his speech came weeks after it was reported that the actress was dating a football star.
Before this, Aaron was known to be dating Danica Patrick for over two years but the pair parted ways due to some undisclosed personal reasons.
You may also like: Who is Nathalie Dompe Husband? Here's Everything You Should Know
Although the player just got out of a long-term relationship it seems like he found his match to spend the rest of his life with.
Stay tuned with Glamour Fame as we'll make sure to let you know of any news on the confirmed name of Aaron Rodge's fiance.
-->