Abbie Duggar and John David Duggar welcomes a baby girl
Published Fri Jan 10 2020 By rhyss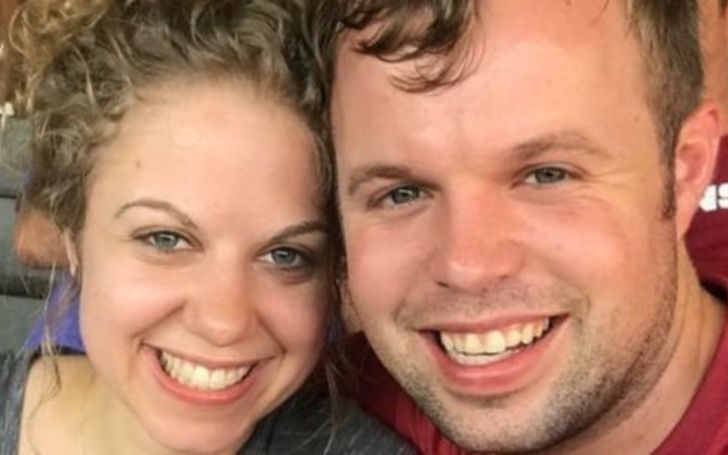 There's another one in the Duggar brood!
Abbie Duggar and her hubby, John David Duggar welcomed their first child, a baby girl, on Tuesday, 7th January.
After their baby was born, the new parents expressed their emotions to US Magazine on Thursday and said, "Our lives have changed forever with the arrival of our baby girl."
They further added, "She is a beautiful gift from God. We are so blessed the Lord has given her to us. It's still surreal to know that we are really parents but it's a great new adventure that we are excited to take on together."
Abbie and John are yet to decide on the name of their firstborn. At the time of her birth, she was quite healthy at 7 pounds and 11 ounces and measuring at 20.75 inches.
Abbie and John welcomed their first child, a baby girl.
Source: US Magazine
The pair initially announced the news last year in August and later in the same month, they had a gender reveal party. The couple announced with pink confetti that they were expecting a girl.
But the pregnancy journey for Abbie was riddled with lots of difficulties. She suffered from Hyperemesis Gravidarum, which simply means extreme morning sickness.
Don't Miss: Duggars of 'Counting On' were Raided by Federal Authorities
John divulged about her health condition and how it is affecting her. At that time, he revealed the condition even let her down and out for seven weeks.
Despite all that, the TLC stars kept their cool and didn't lost their composure. They kept a positive mindset and finally everything went well. She said at the time, "At this point, I have to remind myself why I'm so sick. It honestly hasn't been very enjoyable. I just keep saying, 'There's a baby coming! There's a baby coming! This has a good ending."
For all the latest celebrities gossip and news, make sure to follow GlamourFame!!!
-->