Addison Rae's Net Worth Revealed: All Details Here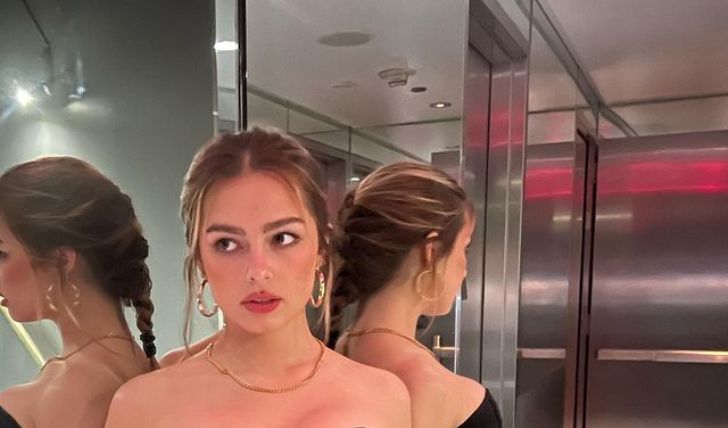 Inside Addison Rae's net worth and career: Exclusive details here!
Nineteen-year-old Addison Rae's life changed when the Chinese-owned platform, Tik Tok, took over like a wave in 2019. Rae, who had started as a freshman, studying broadcast journalism at Louisiana State University, found herself dropping out the university and pursuing a career to become a full-time Tik Toker; it is safe to say that the then-impulsive sounding decision has worked in Addison's favor, as the influencer is worth millions today.
Addison Rae Easterling was born on October 6, 2000, in Lafayette, Louisiana. A few months after joining Tik Tok in July 2019, where Addison would post groovy dance moves on trendy songs, she gained over million followers. Easterling is today one of the most-followed personalities on the platform and, as a result, has also amassed massive influence on other media. Rae is also a promising upcoming actress.
What is Addison Rae's net worth?
Although it has only been a little over two years since Rae became a Tik Tok sensation, her net worth somehow reflects years of hustle. Addison's net worth as of this writing could prompt anyone to ditch their 9 to 5 for a career in Tik Tok. Celebrity Net Worth estimates Rae's net worth to be a whopping $15 million.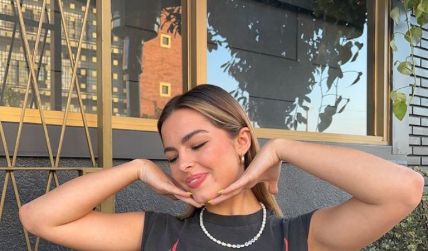 Rae has been a member of the Tik Tok Hype House.
Photo Source: Instagram
Only after a year of setting into her newfound celebrity, Rae was announced the highest-earning star in Tik Tok, raking over $5 million in pre-tax earnings in 2020 alone; Addison then had over 54.1 million followers on the platform; ascending her to become a member of the Hype House; a Tik Tok collaborative group.
Don't Miss: Is Steve Carell Rich? What is his Net Worth? All Details Here.
Over the brief period, Addison has cemented herself as one of the best-known Tik Tok stars, surpassing her counterparts like Charli D'Amelio and Bella Poarch in popularity ranking. In addition to her imposing status on the platform and the slew of deals with branded merchandise and sponsored content, which reportedly make up for two-thirds of her income, Easterling has also monetized her fame through a personal brand.
Addison was the highest-earning Tik Tok star in 2020.
Photo Source: Instagram
Addison started her makeup line, Item Beauty, where she serves as the chief innovation officer currently, in 2020; the same year, she became a global spokesperson for American Eagle and started a joint podcast, Mama Knows the Best, with her mother, Sheri Easterling, who, by the way, also boasts a massive following on Tik Tok.
Addison made her acting debut in 'He's All That.'
Source: Netflix
Maintaining her top spot on the platform has seemingly been the first priority for Rae, but she hasn't let go of other opportunities that her Tik Tok fame has endowed her with. Rae made her acting debut in Netflix's 2021 rom-com He's All That and launched her singing career with debut single Obsessed. Rae is also extremely close with the Kardashian family and has also made appearances on the family's popular reality show Keeping up With the Kardashian.
Addison Rae lands her next big movie role!
The 21 years old Tik Tok sensation is fast expanding her social media career to acting. After her successful debut in He's All That, Rae has scored her next big role. As per Deadline, the aspiring actress has landed a role in the upcoming Paramount Players' Fashionista. Logline for the movie is not revealed yet, but as per reports, it's a Laura Terruso-scripted project and has Jennifer Gibgot and Andrew Panay as its producers.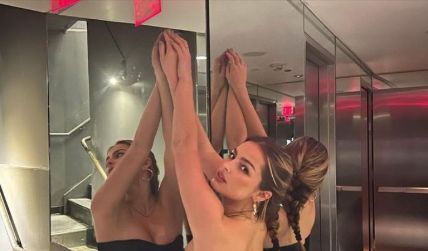 Rae will star in the upcoming Paramount Players' Fashionista.
Photo Source: Instagram
The significant milestone towards her acting career comes months after Addison signed a multi-million dollar deal with Netflix; the deal will allow Rae to collaborate with the streaming service and star in its new projects. The golden opportunity landed under Addison's belt after the successful reception of He's All That.
Recommended: Kelly Ripa's Career and Net Worth: All Details Here.
"Getting the opportunity to work with Netflix was such a pinch-me moment and now to be able to continue the relationship is beyond my wildest dreams," Rae then said in a statement, adding, "I'm thrilled to be able to collaborate with this incredible team and am excited to develop projects while continuing to strengthen my skills as an actress."
Stay connected to glamour fame for more.
-->