Is Steve Carell Rich? What is his Net Worth? All Details Here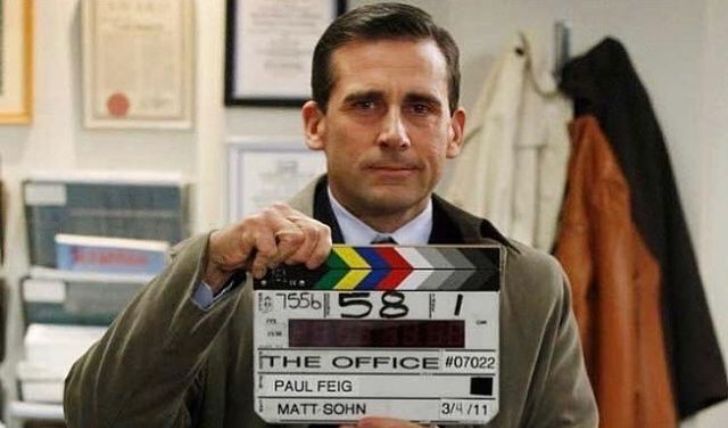 Inside Steve Carell's net worth and career: How much did he make from 'The Office?'
Steve Carell kept us entertained for years playing the painstakingly funny Michael Scott in the NBC documentary The Office, a stint which endowed him the title of 'America's Funniest Man,' a dub we can all unanimously agree upon. Carell's fan-favorite character, Scott, has not only made him one of the most beloved comic actors but has also contributed heftily to his net worth.
Steven John Carell was born on August 16, 1962, in Concord, Massachusetts. During his early years, Steve was a member of a student-run improvisational comedy troupe. He'd later work as a disc jockey before making his film debut with a minor role in Curly Sue. Carell landed his breakthrough role in The Office in 2005 and played the character till April 2011.
Steve Carell's net worth revealed!
The actor/comedian has been in the business since 1989, and even after the three-decades-long run, Carell's career is as thriving as ever. As per Celebrity Net Worth, Carell has an estimated net worth of $80 million, and you aren't wrong to assume a good proportion of it came from The Office. Steve was raking an estimated $175,000 per episode in the early seasons.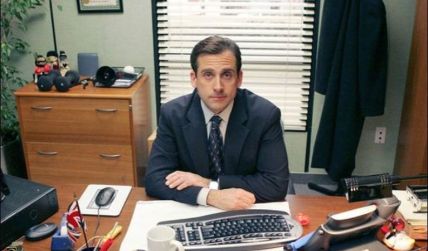 Carell was raking an estimated $175,000 per episode during the show's peak.
Photo Source: Instagram
As The Office's show's popularity grew every season, so did the ensemble casts' salary from the show. Carell was being paid a whopping $300,000 per episode in later seasons. And that's just excluding the other roles Carell served in the long-running show. The mockumentary sitcom was created by Ricky Gervais and adapted by Greg Daniels for American television. Carell often served as a producer, writer, and director on the sitcom.
Carell played the beloved character for seven seasons. Source: ET Canada
Steve's credits in films aren't a slouch either. Besides Michael, Carell is also popularly known for playing Andy Stitzer, a 40-year-old virgin in the 2005 romantic comedy, The 40-Year-Old Virgin, grossed $177.4 million against a budget of $26 million. Carell's earnings from his other blockbusters, Date Night, Dinner for Schmucks, and Crazy Stupid Love, are estimated to be $12 million, $12.5 million, and $15 million, respectively.
Recommended: Ben Stiller's Net Worth: How Rich is the SNL Star?
While starring in The Office, Carell also delivered some box office hits, including the notable spy comedy Get Smart, which grossed a whopping $230 million. Not to forget Carell's hilarious portrayal in the rom-com Bewitched, Anchorman, and Date Night. Carell's career as a voice actor has also contributed generously to his ever-soaring net worth.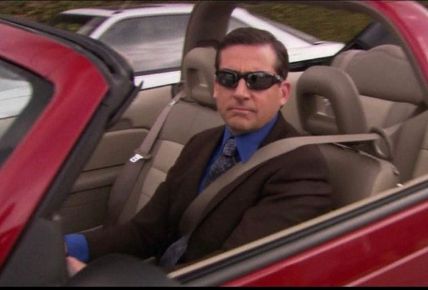 Carell is married to actress/writer Nancy Walls.
Photo Source: Instagram
Carell reportedly earned a striking $15-20 million for voicing Gru in the computer-animated film Despicable Me franchise. Steve's resume isn't lacking in serious roles either. The actor's credits in non-comic films include hits like Foxcatcher, The Big Short, Beautiful Boy, and Battle of Sexes. Carell is married to Nancy Walls, and the pair share two kids.
Steve Carell's upcoming work!
Starring Carell, John Malkovich, Ben Schwartz, and Diana Silvers, Space Force's second season premiered on Netflix on February 18, 2022, and has received positive reviews. Created by The Office's creator, Daniels, Space Force is yet another workforce comedy where Carell is again leading the team as a General.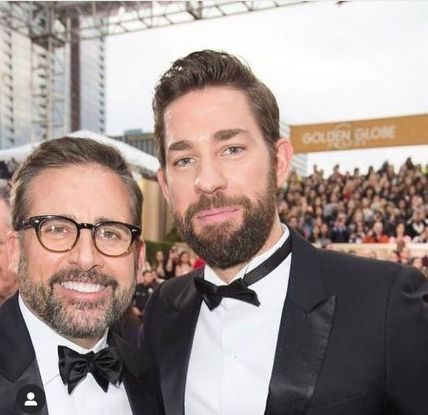 Carell and John to headline the upcoming 'If.'
Photo Source: Instagram
Another project that Carell is gearing up to headline is the upcoming Minions: The Rise of Gru, in which he is once again voicing the titular character. The animated-comedy sequel is set to premiere on June 23, 2023. Carell's ardent fans might want to gear up to witness Carell play the most challenging character in the upcoming, The Patient; Steve is on board to play a psychotherapist, who will be held captive by a serial killer, played by Domhnall Gleeson.
Check Out: Kelly Ripa's Career and Net Worth: All Details Here.
Coming to the hotly-anticipated upcoming that Steve will be headlining, it's none other than, If, that'll again present Carell and his The Office's co-star John Krasinski on screen. The film will be Carell and John's first project together since their last appearance in 2013, in The Office.
Stay connected to glamour fame for more.
-->